Following the lead from many other countries across the world, the UK Government recently announced that we would enter into a national lockdown.
Whilst this didn't come as a shock following the global pandemic, the declaration that off-licences were deemed an 'essential' retailer, and allowed to stay open throughout this crisis, has sparked many questions over societies definition of 'essential' 
During this period of upheaval, it is far more beneficial for both you and your loved ones around you, to be clear headed and present in order to make the right decisions. Not to mention, it will be far more fun and enjoyable if you spend this time starting new projects or hobbies rather than feeling hungover and tired. 
If we choose to make it so, this time can be used as an opportunity. It can be a time to take stock, support your friends and family and most importantly, to take care of yourself. 
10 productive ideas for what to do during lockdown:
Upcycle your clothes

Self-care

Engage with your loved ones – play board games (get back to basics, family bonding)

Home brewing coffee

Create your own home gym

Decorating

Scrapbooking or other crafts

Learn a language

Online courses

Baking or cooking
Why now is not the time to drink
Throughout the period of social distancing and restricted movement, you may find the added pressure of staying indoors influences your decision to drink. However, there are countless reasons why now is not the time to drink.
Drinking alcohol can actually damage your immune system, which can increase your risk of becoming unwell if you're exposed to harmful bacteria or viruses. And although regular drinking can have a damaging effect on your immune system over time, binge drinking can temporarily knock out your immune system entirely. Just as alcohol is not beneficial for the body, it is not a solution for stress and anxiety, and can actually exacerbate negative feelings. Whilst it may temporarily numb your feelings, you're likely to feel the anxiety that you suppressed heightened once the effects of the alcohol wear off. You need to remain calm, cool and collected, so help yourself by not depending on alcohol to get through this tough time.
Staying alcohol-free will have a positive domino effect on those around you as you can be present for them to offer your support. You'll save money as you won't have the excess costs of alcohol, hangover foods and the peripheral costs of a night drinking. You are also likely to save yourself the excess empty calories present in alcoholic drinks which will make those at home workouts more worthwhile!
Every cloud has a silver lining
There is almost always an upside to most situations in life, but you have to be willing to find them. And in this case for many of us, as we spend more time at home, we can see this as an opportunity to make the most of our time in the spaces we have made our homes. Have you been putting off giving your house a little TLC? Have you had less time to spend with your loved ones? Have you not been able to clear out your wardrobe in a while? Taking the time to make your house into your perfect safe haven for the coming weeks can be a very cathartic experience that benefits both you and those you live with. 
What to do during lockdown?
10 Activities you can to do in lockdown to keep you entertained for hours
As well as having activities to keep yourself busy and entertained during your time at home, these activities can also be beneficial for the environment, your self-development, and for those around you. 
Upcycling clothes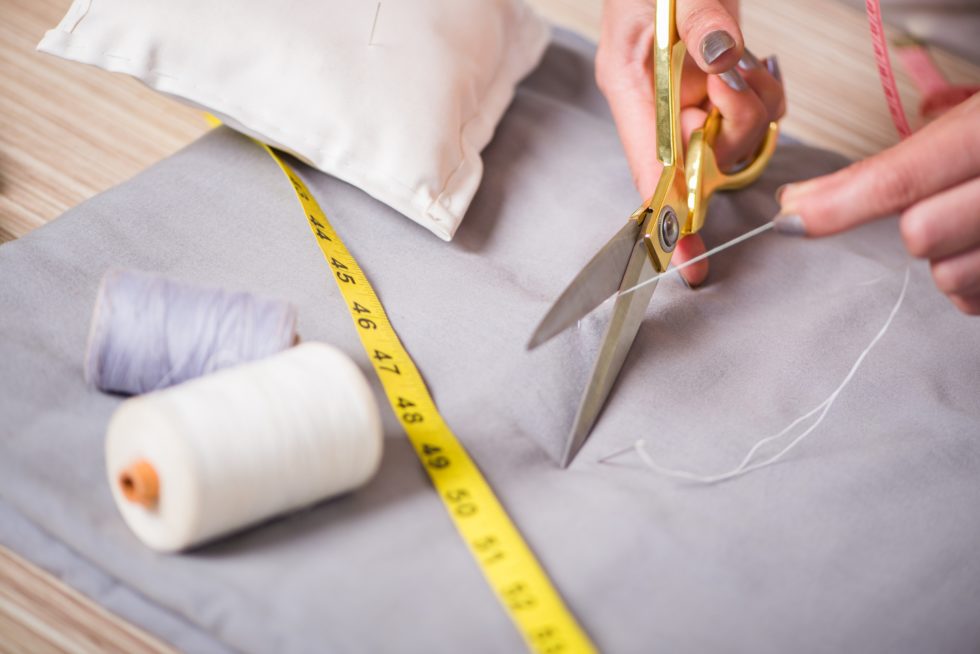 We all love to have a fabulous new outfit to strut about in, but our consumption of fast fashion has become an increasing issue over recent years. Make the most of this time when shopping for clothes is less feasible, take a look through your wardrobe and dig out some old pieces that could be upcycled into a stylish new outfit. There are many videos and tutorials online to offer you inspiration, so let your creativity run wild!
Self-care
Making time for some self-care and love is arguably more important than ever as your body and mind may be experiencing heightened stress and pressure. Self-care routines are fundamental in maintaining a healthy relationship with yourself as it produces positive feelings and boosts your confidence and self-esteem.
There are many different methods of self-care that you can practice, from practising meditation to allow yourself to reinstate a sense of calm and relaxation for improved mental health, to maintaining a skin care routine. 
Take some time to consider what self-care activities you could spare a few minutes for each day, and try to ensure you prioritise these. 
Engage with your loved ones
Whether you're overjoyed, or possibly a little worried about the concept of spending extended periods of time with those that you live with, we can use this time to get back to basics and bond with our loved ones. 
Dig to the back of your cupboards and drawers and find those old board games that you haven't had time to play in forever. Get together and enjoy each other's company! 
Home brewed coffee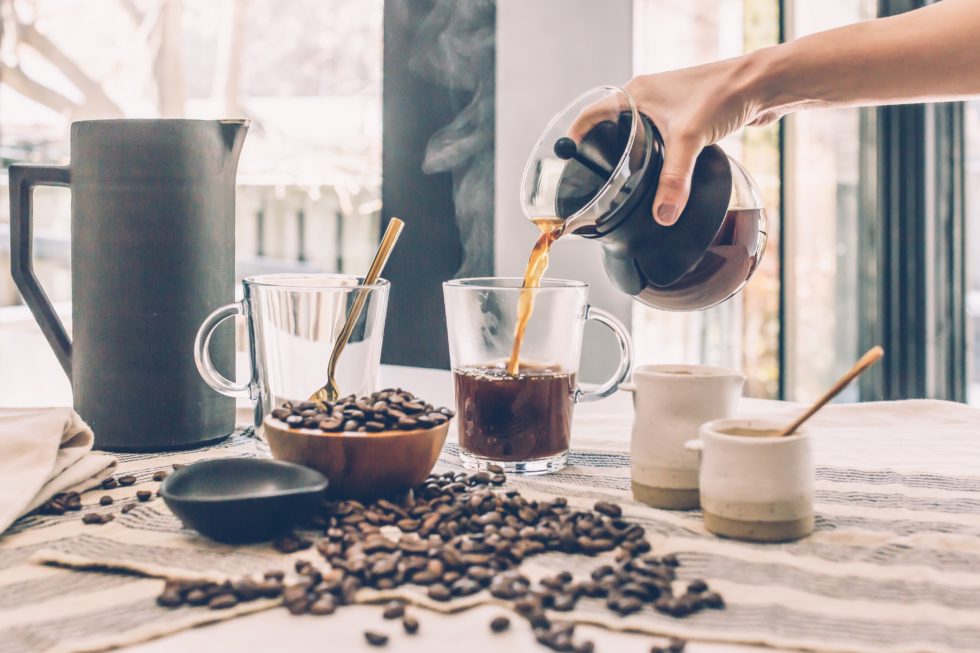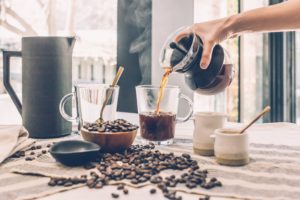 Are you a coffee fanatic? Are you disappointed at the thought of not being able to get your hands on your usual triple shot decaf vanilla iced latte? Even if your usual order is a little more simple to make, why not get grinding and become an expert barista from the comfort of your own home. 
As the weather gets nicer outside, you could try making your own cold brew. Or if you are more of a tea person, give some new tea blends a try – you may well find a new favourite!
Create your own home gym
Getting to the gym might be a little harder of late, but there are still no excuses not to get your daily workouts in. You can use any free time you have to clear out a spare room and pull together any gym equipment you already have sitting at home. If you don't have a lot of weights or kettlebells hanging around, then try making your own from items you already have, such as filling water bottles or using tins of beans. 
By investing some time into creating a dedicated space for exercise, you are likely to be more motivated to stick to your new fitness routine which is good for both body and soul. There are so many different exercise tutorials online for you to follow, including ones for beginners, so get moving!
Decorating
Now is the perfect time to undertake any DIY projects you have been meaning to get to but just haven't had the time. Got some left over paint from a previous room revamp?
Give your home a new lease of life with a fresh lick of paint! Been meaning to rearrange the living room to give yourself more floor space? Move around your furniture! Have you got some spare wood sat in the garden? Make some shelves or a new bedside table! Your home is your castle, make it somewhere you absolutely love spending time in.
Scrapbooking or other crafts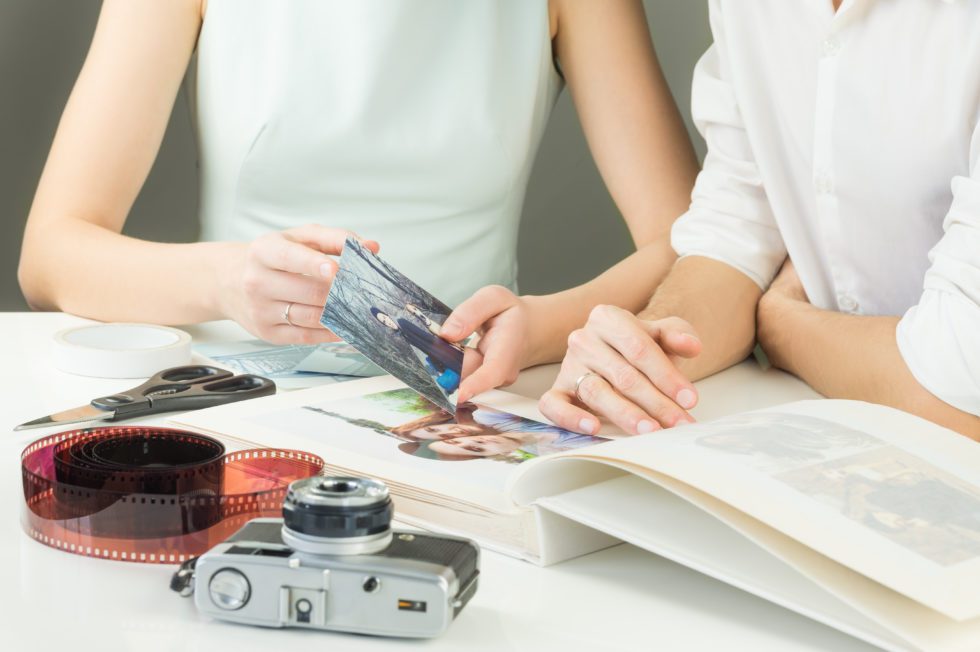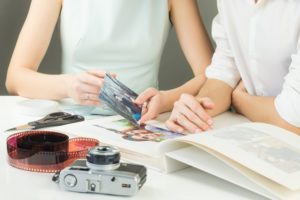 With the digital age upon us, many of us have lost the art of creating beautiful photo albums to pour over with fond memories. This could be a fun activity for the whole family. Choose your favourite photos and curate them into a book that you can look back on in the future and enjoy. All you'll need is an empty notebook and a printer!
If you are having to isolate away from a friend or loved one, you can show them how much you have missed them by creating a special photo album containing photos of you having fun together to gift to them when you are next able to see one another. 
And you don't have to stop at photo albums or scrapbooks, there are hundreds of other crafts you could try, from colouring books, to watercolour painting!
Learning a language
Have you always wanted to learn another language? Now could be your chance! There are many online platforms and apps offering language courses to help you learn this new skill. 
If you are a complete beginner, you can test out your affinity for languages using the BBC's free language courses which allow you to choose from 40 options complete with audio and video lessons with vocabulary, pronunciation, grammar, activities and tests.
If you have children at home, this could be a fun activity to try with them too!
Online courses or wellness apps
If languages aren't your gig, then fear not – there are many online courses or apps that allow you to discover a whole range of subject areas, including wellness topics such as how to meditate in 21 days, how to monitor your feeling and "triggers", how to take control of your sleeping patterns and more!
For wellness at your fingertips, check out the wealth of wellbeing apps you can download for free to track your health and wellness goals. 
Making your favourite meals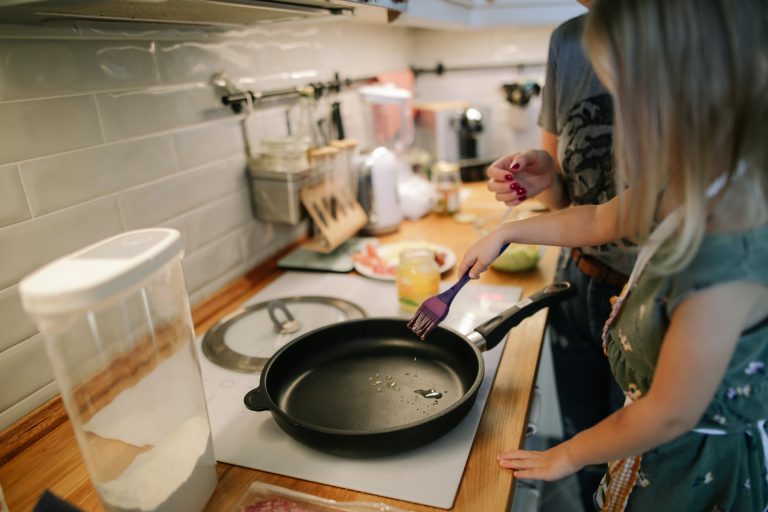 You may not be able to get your favourite restaurant or take out dinners for the coming weeks, but this presents a fun opportunity to try out making your favourite meals or desserts at home. A quick Google search is likely to bring up someone's previous attempt at these dishes which you can try and perfect yourself. Even better, when making these dishes at home, you can personalise them to be exactly to your taste, and as healthy (or unhealthy!) as you please. 
Seize the day
These are a few of our suggestions for how you can make the most of your time at home over the coming weeks, but there will be many other creative and entertaining activities you can do. Please feel free to share your ideas with the OYNB community so we can continue to support and encourage one another to stay happy, healthy and productive.