Here are our top health and wellness podcasts that we recommended you should start listening to!
The popularity of podcasts has skyrocketed over the last few years with an estimated 850,000 different shows to choose from. This can be a daunting number to look at as a new podcast listener, with a huge variation in themes and hosting styles.
Podcasts can help us make sense of an issue, understand a concept more meaningfully, make us laugh, or get us to the next stage of C25K. They can help us power up, wind down or switch off. Podcasts are brilliant for motivation, and the right podcast can be a real game changer when it comes to health and wellness. 
To make it a little easier to navigate wealth of health and wellness podcasts available to you, we've done our homework and listened to more podcasts than you can shake a wireless earbud at, in order to bring you some of the very best.
Our top health and wellbeing podcast recommendations:
Awesome podcasts for you to check out today
Hurdle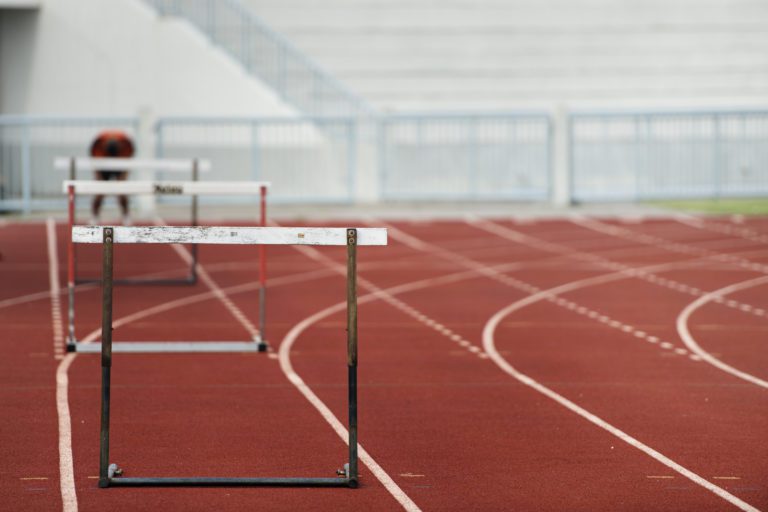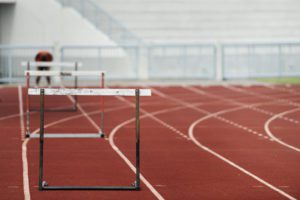 We're starting off with Hurdle, a Podcast that has its M.O. all there in the title. Hosted by Emily Abbate, we can listen to the experiences of people who have faced hurdles and managed to overcome them – it's inspiring stuff. Wellness practitioners, business folk and pro-athletes all talk about how they faced down their fears and found a way to follow their path. Great podcast title, too.
Well Far
Well Far is friendly, inclusive-feeling and well informed. There are tons of tips on the practical side of running and fitness, interviews with famous athletes and Run Chats – interviews conducted while running around Holland Park (none other than Paula Radcliffe), jogging alongside the river, or zipping through the busy city. Listening to other people running, while you're running, is surprisingly motivational. 
The Power Hour
We all wish we had more time. There never seems to be enough. But what would you do if you had an extra hour? How would you choose to spend it? That's the premise of The Power Hour, Adrienne Herbert's podcast. Imagine if you got up one hour earlier every day, and dedicated that hour to creativity, mental wellness, working out, mindful meditation…doing whatever you need to improve how you feel and unlock your potential. Adrienne talks with different guests each week about their daily routines and the rules they follow in pursuit of their best life.
The Health Code
Some podcasts can seem a bit too slick somehow, so the more freewheeling charm of The Health Code is appealing. Sarah and Kurt are health and fitness enthusiasts who are on a mission to balance the important things in life and motivate others in the process. There's a great podcast on self-sabotage and imposing limitations on yourself, that might resonate with anyone who is finding it hard to break out of their comfort zone. It's chatty, relatable and touches on other bits of life – relationships and so on – and makes for a generally uplifting and easy-going listen.
Food for Fitness
Food and fitness are often connected. Food For Fitness is a podcast that focuses on both, and as a result, is a mine of information. There are tips for good nutrition, endurance training, motivation and mindset, and general exercise topics. There are guest spots covering other aspects of wellness, with sports pros, GPs and nutritionists among the podcasters offering different perspectives.
Podrunner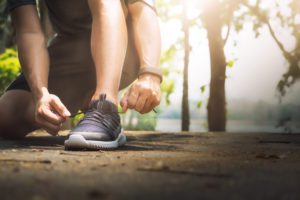 Podrunner has been getting people off the couch and powering through 5k, 10k and beyond for a few years now, but it's still pretty great. If you're new to Podrunner, it's free music mixes curated to workout in the gym or run with. There's a selection of tempos and programmes for everyone, from couch to competitor level. The podcast relies on donations to keep it live, and you don't even have to be working out to enjoy it –Podrunner fans use it for everything from killing the commute to doing the ironing! 
In The Moment 
In The Moment is a series of conversations with different guests and hosts talking about their experiences and offering different perspectives on the issues that can hold us back and fan the flames of negativity. From learning to appreciate the tiny moments of joy in every day, to sleeping better; quitting being a people-pleaser and de-cluttering your emotional baggage – there are some excellent and insightful episodes that can create a genuine feeling of positive change.
Yoga Peeps
Yoga Peeps is another well-established podcast – it started way back in 2006. It describes itself simply as, 'A podcast about Yoga, Yogis and the Yoga lifestyle.' The content is solidly presented, interesting and inspirational. Expect well-paced interviews with guests who know their stuff and plenty of fresh ways to engage the interest of newcomers to yoga, and those who have been practicing this ancient discipline for years.  
The OYNB Podcast
If you're new to podcasts, then enjoy exploring: there's so much out there. If you're looking for new inspiration, then we hope we've added a few ideas to your listening list. 
And if you haven't already discovered it, naturally we recommend the OYNB podcast too! Think you know what to expect? You might be surprised! How about Finding Your Authentic Self? Finding out what the No Meat Athlete really eats? There are so many brilliant episodes to listen to – you're bound to find something to resonate, stimulate or just entertain you!
Happy listening!