Understanding mental health and wellbeing in today's workplace should be a key focus for modern employers
In 2020, one in six workers may be experiencing a mental health problem at any one time, and stress has been found to be responsible for nearly 50 percent of working days lost in Britain due to health issues. Recent research by Delotte makes a brilliant case for employers investing in employee mental wellbeing, showing an average return of £5 for every £1 spent.
Making steps to protect your employee's mental health is vital during such times of heightened stress and anxiety such as the outbreak of COVID-19. Understandably, the upheaval and uncertainty created by these circumstances is likely to take a toll on the mental health of your workforce, thus ensuring there are systems and resources in place to support these individuals is crucial to maintaining a healthy and productive team. 
How do we define mental health?
According to the World Health Organization (WHO), mental health is "a state of well-being in which the individual realises his or her own abilities, can cope with the normal stresses of life, can work productively and fruitfully, and is able to make a contribution to his or her community".
In recent years, there have been many positive changes affecting mental health within the workplace; wider media coverage of mental health issues, increased opportunity and openness in discussing mental health issues at work, and an improved provision of mental health support for employees. Despite this, Deloitte's research reveals that mental health related costs for employers have risen. 
Increased mental health related costs for employers
Recent estimates have found that poor mental health among employees costs UK employers between £42– £45bn each year. This cost combines absence costs of around £7bn, costs of presenteeism ranging from £27bn to £29bn and the negative impact of mental health on turnover costs at approximately £9bn. Whilst awareness of the impact of poor mental health has increased over the last few years, the cost to workplaces has increased by an estimated 16% since 2016. 
This increase in mental health related costs can be attributed to three factors:
A large rise in mental-health-related 'presenteeism', where employees work when they are not at their most productive.

Mental-health related absenteeism.

Increased staff turnover due to poor mental health and lack of work-place support
Recent changes to working practices are making maintaining mental health more challenging for many employees. Whilst an increased use of technology can enhance working practices, having the ability to work outside of normal working hours (and from anywhere in the world) can also make it hard to disconnect from an 'always-on' culture.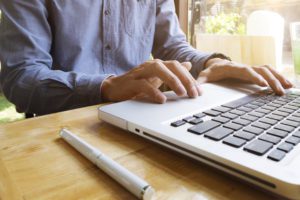 An overload of work and the technology-induced blurred lines between work and personal lives has led many people to feel exhausted, stressed and overwhelmed. Worryingly, research by adult education college City Lit found that a third of people spend less than 42 minutes a day doing something they enjoy – just 3% of our daily 24 hours. Further research sponsored by Myers‐Briggs found that whilst individuals who are 'always on' are usually more engaged at work, they are also more likely to experience stress or mental exhaustion. Over one in four of those surveyed by the Myers-Briggs Company said they found it difficult to switch off mentally from their jobs because of increased connectivity, through access to work emails and smartphones, whilst over a quarter (26%) said the expectation to be 'always on' interfered with their personal life. 
Leaveism has become a damaging feature of the technology‐enabled, 'always‐on' workplace culture. Rates of leaveism and presenteeism are rising, and are closely linked to employee burnout, which can result in businesses losing some of their best talent. 
Switch off the always-on culture for the health of your employees
Do you answer emails late at night? Do management expect employees to answer calls or urgent texts whilst on annual leave? Is weekend working expected when on a tight deadline? If the answer is yes to any of these questions, you may have an "always-on" culture in your business, and you aren't the only ones. CIPD's 2019 Health and Wellbeing at work Annual Survey found that 51% of those questioned answered "yes" to employees working outside contracted hours to get work done and 27% answered yes to  employees using allocated time off (for example holiday) to work. 
Switching off the always-on culture in your workplace may dramatically improve the mental health of your employees. Challenge the mindset that individuals who wait to answer out-of-hours emails until they are back in work hours show less dedication than their colleagues who respond instantaneously. Implement a 'right to disconnect' approach to emails, and encourage senior management to lead by example. Encourage employees to leave detailed handovers before going on annual leave, and to disconnect when they are on holiday.
Ensuring your employees have adequate holidays and rest away from work, as well as creating a work culture that enables employees to separate themselves from work as soon as their working day is over, will contribute to the positive mental health of your employees.
Investing in positive mental health in the workplace
Deloitte's research also produced an ROI analysis which shows a financial case in favour of employers investing in mental health. Their research found that on average employers obtain a return of £5 for every £1 (5:2:1) invested.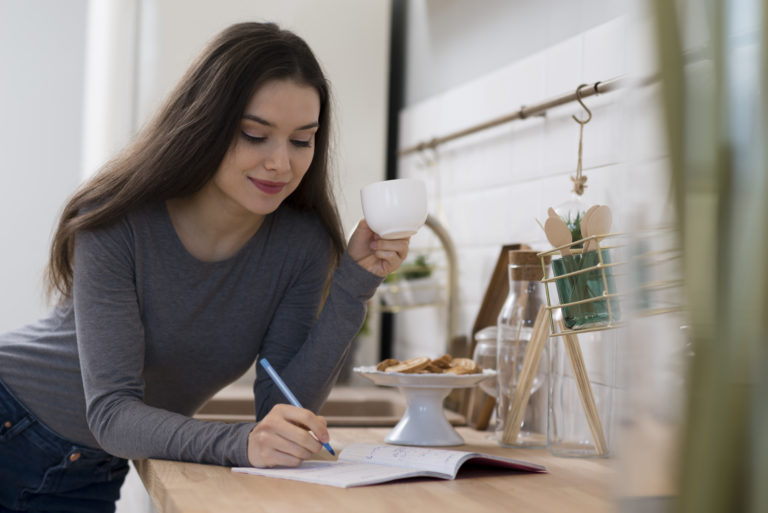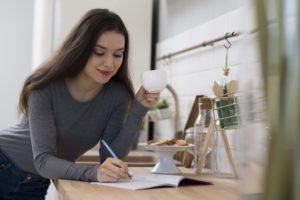 Mental health interventions within businesses that received the highest returns were found to include three key factors. Firstly, they offered a large‐scale culture change, or organisation‐wide initiatives supporting large numbers of employees. As above, big changes such as moving away from an always-on culture can have a massive impact on employees mental health. Secondly, they focused on prevention. Rather than waiting for an employee to reach a mental health crisis, employers who designate budgets to programmes that were designed to build employee resilience saw improved ROI. One example of these preventative measures employers offer is our behavioural change programme One Year No Beer, an alcohol-free challenge which has been designed to help people improve their relationship with alcohol. Finally, when employers use technology or diagnostics to tailor support for those most at risk they see improved results for the health of their employees.
Evolving your ways of working to support positive mental health
As our ways of working evolve, so to do expectations of how businesses should support their staff. Alongside ongoing work to provide help, reduce stigma, and create an open culture around mental health; employers also need to get to grips with newer challenges, such as a rise in leaveism and the always-on culture.
Getting ahead of the curve and ensuring your staff know boundaries between work and their personal lives are encouraged, as well as including positive mental health support programmes within your corporate wellbeing programme as preventative measures, can support your employees mental health and ensure both your staff and business are thriving.
If you are interested in finding out more about OYNB and the corporate programs for alcohol-free challenges, contact [email protected] or visit www.oneyearnobeer.com