Ah, Christmas! The time of year where over-indulgence is almost a ritual, a rite of passage, or at least something we consent to and endorse as a society.
Bottles and bottles of mulled wine, five-too-many mince pies with lashings of brandy cream, mugs of hot spiced cider, bowls of sherry trifle (even if there's no room left), not to mention those liqueur infused chocolates in fancy boxes. And this is before we consider the traditions of gift giving, the bottle of wine presented to you by your appreciative boss, the cocktail making class vouchers gifted by your best friend or the Baileys brought by house guests.
It is a time of year when alcohol is thrown at you from all directions, but offering alcohol as gifts during the festive period is arguably one of the least imaginative and it can be troublesome for those taking a break from alcohol, or trying to cut down on their consumption. Instead, why not take the opportunity to consider the more personalised, thoughtful presents to give your loved ones that they can really appreciate! 
We present to you the OYNB list of Christmas gift ideas
not
involving alcohol…
Gift something priceless; relaxation
A blissful bath can be a feeling like no other. By gifting a loved one some bath salts or other bath time luxuries this Christmas, you are offering a reminder that taking time for self care and relaxation is essential! Not only this, but bath salts can have a number of health benefits such as helping muscles to relax and soothing dry skin. 
"Mineral salt baths help to top up the essential minerals that the body needs to function well and can be a stress-free way to help support your body", says Karen Davis, Chief Pharmacist at Westlab. 
For a special gift, buy or recycle a large jar and combine one part bath salts with two parts magnesium flakes to make a readymade bathtime mixture; decorate the jar with a personalised label and instructions for a thoughtful and affordable Christmas gift. WESTLAB Himalayan Salt, £5.99 for 1kg and Magnesium Flakes, £8.99 for 1kg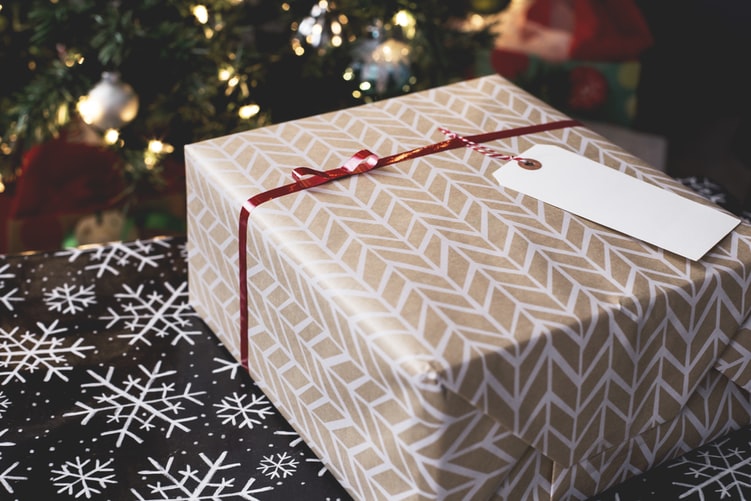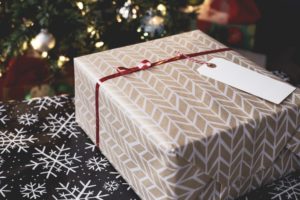 Alternatively, weighted blankets are becoming increasingly popular and could make a fantastic gift. They are designed to gently apply pressure to the body to increase the release of serotonin which helps to promote relaxation. Weighted sleeping masks follow a similar principle, along with blocking out any light to allow for deeper and more restorative sleep. For a personalised touch, pair one of these in a gift box with some other night time essentials curated to suit the individual, such as the Pukka 'have a fantastic Night Time' range, which includes a Night Time sleep supplement, to a Night Time tea and even a seriously yummy Night Time latte drink. Pop in a bottle of organic essential oils to drop onto their pillow, or this lovely little Scentered 'Sleep Well' Aromatherapy balm stick for them to run onto their pulse points and some cosy bed socks. Who wouldn't want this for Christmas?
For those wanting 'all the gear' for the new year
For the New Year, new me runners or marathon challengers, this running journal is the perfect companion to a new pair of running trainers or a fancy running watch, such as the easy to use Garmin Forerunner 35 Running Watch with GPS which monitors steps, heart rate, calories, intensity minutes and reminds you when to move. If running isn't your friend or loved ones' gig, juicing and smoothie making has been making its way into many people's lives recently, as it is a quick and easy way to ensure you get your 5 a day. There are many affordable blenders and juicers on the market that you could gift them with a basket of fruit to get started on!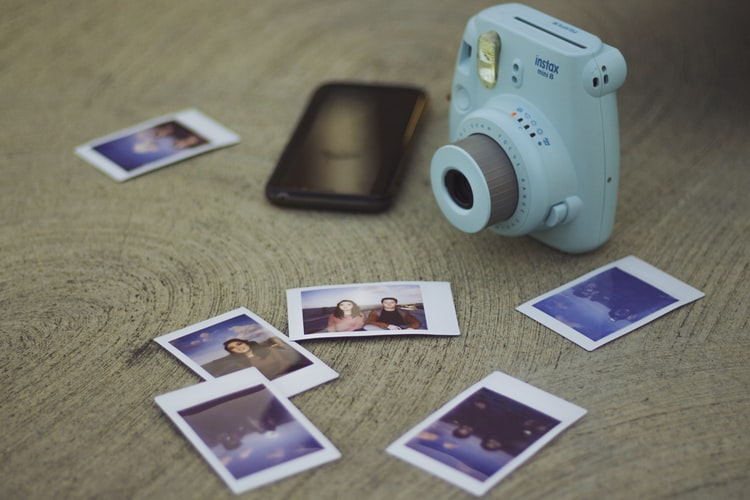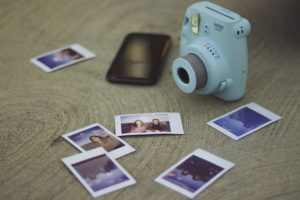 Making memories and capturing these as they happen is a brilliant way to start a habit of reflection and gratitude. Gifting someone an instant camera, such as the Fujifilm Instax Mini alongside an empty photo album so they can start to catch these happy moments and compile them all in one place can bring a lot of joy. Alternatively, if you already have a number of photographs from occasions past, taking the time to put these into a personalised photo album can show how much you care and appreciate all those fun times together!
For those wanting to start afresh
Whatever your loved one is planning to start for the new decade – be it a new hobby such as yoga, a change in career, or to give up drinking – signing someone up to a programme or buying them a subscription can give them the kick-start in motivation they're craving, and the ability to start their new challenge from day one of 2020. 
For aspiring yoga bunnies, www.alomoves.com has world class teachers and 100's of classes, from every style of yoga to mindfulness and meditation at the touch of a button via an app on your phone. For those wanting to head into the New Year with a stress-free mindset, a monthly membership for the Headspace Mindfulness App could be a great surprise. A subscription to their favourite magazine is another great gift that keeps on giving all year long! And for those wanting to revolutionise their health and lifestyle through giving up alcohol, whether forever or simply short-term, give them the gift of support with a membership to the leading habit changing programme, by signing them up to the OYNB Challenge.
For those who choose experiences over the material
One of the most thoughtful of gifts to give is an experience for you and your friend or loved one  to do together, such as concerts, exhibits or classes. There are endless options here, depending on their music taste, favourite hobbies or the skills they would like to learn. This is the perfect opportunity to show how well you know them, and make plans for spending quality time together.
Retreats are another brilliant gift for those who value the experience over the material – they are a holiday with meaning, and there is a retreat to suit almost every interest or goal out there, from fitness retreats, to yoga and meditation retreats, to deep healing, to cookery. A good place to start is Book Yoga Retreats, which offers thousands of retreats to choose from around the world, combining yoga with other offerings such as cooking, surfing or hiking. 
Or, give a frazzled friend the gift of The Art of Meditation's 'silent retreat' at Buckland Hall in the Brecon Beacons. If you have a loved one in need of life-altering transformation, The Quarter Life Health Project, based in beautiful Spain is an affordable yet life changing week-long retreat which works on relationships, conditioning, body image and nutrition, and practical tools to implement into every day for self-healing (meditation, movement, breathwork, yoga, ritual, etc) for anxiety, stress, depression and more.
For the OYNB fans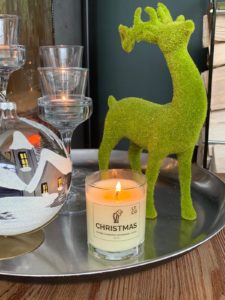 At this time of year when you are giving presents to your friends and loved ones, it is a great opportunity to treat yourself too. Christmas can be a tricky time to stay on track when taking a break from alcohol, and so having motivators and rewards can be a brilliant tool to resist temptations. This is why the OYNB store has introduced a number of new items to act as daily reminders or talismans of your commitment to the alcohol-free challenge over the Christmas period and into the New Year. For example, the organic OYNB Christmas candle with notes of orange, cedarwood, cinnamon and clove, perfect to fill your home with festive cheer! And for a touch of glamour, why not take a look at the brand new OYNB necklaces – in both gold, and silver – so something to suit everyone! 
The best gift
Whatever you decide to give your friends and loved ones for Christmas this year, just know that by taking a break from alcohol, you have already gifted yourself the best possible present this festive season. Nothing beats the feeling of waking up on Christmas morning without the fog of the night before, 100% present and able to enjoy the excitement of watching your loved ones open their carefully chosen presents on the day.