Do you hold any of your business meetings in pubs? Do you routinely take new recruits out drinking as part of a rite of passage when they start? Do most of your company's social events (like the annual office Christmas party) involve alcohol? Are employees expected to take clients out drinking at lunchtime or in the evening? If the answer to any of these questions is yes, then your employees may be feeling the beer pressure.
Alcohol abuse can be costly to firms. There are big concerns in terms of accidents or safety, as well as lost productivity. A UK wide survey of 1,000 employees carried out in 2018 found that over the last 12 months more than 44 million days were lost in productivity due to alcohol. One in five of all employees said they had at least one day off work a year as a result of a hangover. Combine this with the fact that more than 9 million people in the UK drink more than the recommended daily limits of alcohol and that alcohol-related harm costs businesses £7.3 billion from lost work days and productivity (Alcohol Concern 2016) – businesses should not ignore their role in encouraging healthy behaviour from their employees. 
There are a number of measures that can be put in place to remove the beer pressure at work:
1/ Business lunches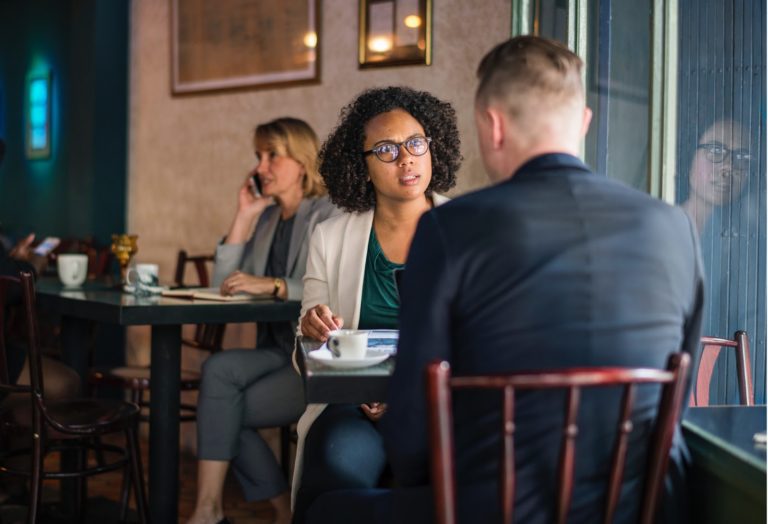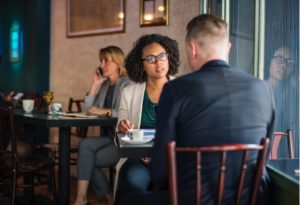 Some workplaces have a culture that supports drinking during office hours. Lunch meetings may involve alcohol, for example, or staff may be expected to take clients out for drinks in the evening. 
It's important that employees aren't pressured into feeling like they have to drink at work events. Some people, whether because of religious or other personal reasons, don't want to drink alcohol. There should be plenty of soft drink options on offer at staff parties.
There should be no pressure on workers to "schmooze" the boss over wine to progress professionally. It's important that the message is clear from the top down, as employees often take their cues from their supervisors. 
Notable employers that have taken steps to change workplace drinking culture include Lloyd's of London, which this year have set out a new code of conduct meaning anyone deemed to be under the influence of alcohol or drugs can be barred from the building.
2/ Alcohol Policy
It's important to establish a work policy when it comes to alcohol. In some cases, employees and even managers don't know what the company's policies are for drinking at work – or, if there are rules, they aren't enforced. Research has shown that rates of heavy and frequent workplace drinking are significantly lower at companies that discourage social drinking.
It's particularly important for an organisation to operate workplace alcohol policies where safety is an issue, such as transport. Random drug and alcohol testing could be considered as an option to help prevent accidents.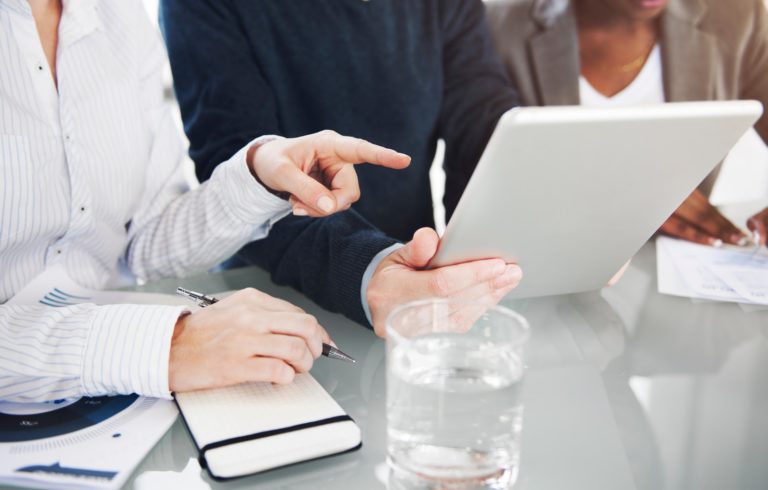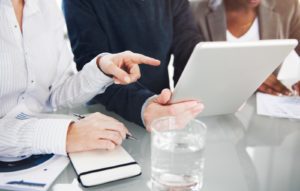 The Health and Safety Executive (HSE) website contains a useful guide for employers on how to develop an alcohol strategy for the workplace. It highlights the legal obligation for employers, under The Health and Safety at Work Act 1974, to ensure the health, safety and welfare of their employees: 
If you knowingly allow an employee under the influence of excess alcohol to continue working and this places the employee or others at risk, you could be prosecuted. Similarly, your employees are also required to take reasonable care of themselves and others who could be affected by what they do.
3/ Employee assistance and counselling
Your company may want to establish an employee assistance programme or seek help from outside organisations for employees who need help with alcohol-related problems. EAPs generally offer free and confidential assessments, short-term counselling, referrals and follow-up services for employees and their families.
If problem drinking persists, it can lead to a range of social, psychological and medical problems for an employee, including dependence, which may be associated with drinking or being intoxicated during working hours. Those who engage in drinking alcohol in the workplace run a higher risk of being disciplined by their employers for various kinds of misconduct. In the armed forces, for instance, alcohol is reported to be a factor in 81% of court martial cases.
Today, employers are obliged to look for signs of alcohol dependent behaviour in their staff, for although an employee found drunk on duty is at risk of being dismissed for gross misconduct, employment protection law is sensitive to the underlying problems of alcohol dependence. Employers are therefore required to treat dependence as a form of sickness, thereby giving an employee the opportunity to overcome the problem. 
4/ Alcohol free team bonding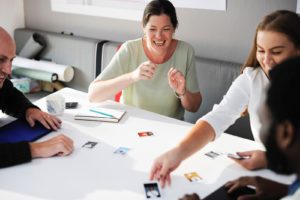 Work socials are a really important part of working life. They provide an environment where employees can forge closer relationships with colleagues, making them happier at work and boosting productivity. Well-planned team building events also make employees feel valued and give them a sense of belonging – vital for happiness and health.
Whilst post-work drinks can be a popular and easy way to bond teams, it is possible to replace them with alcohol free alternatives to eliminate the beer pressure. Here are a few examples:
Combine a bit of fresh air and some classic sports day activities to let your employees relive a bit of their childhood and get the camaraderie in full flow. Nostalgic games like wheel barrow races, sack races, three-legged races or a tug of war will create lots of laughter. Sports Days are fun, healthy, active and outdoors. They worked at school and they can work just as well in the workplace.
Getting locked in a room doesn't sound like much fun but turn it into a challenge to get out and hey presto – it's a lot more fun. Lock two teams in separate rooms and set them the same time to solve puzzles, find clues and hidden objects to try to set themselves free. Great for team bonding and teamwork. You can do this DIY style in two rooms in the office or there are a number of companies that offer these events off site.
Finish off a big company meeting or conference with a murder mystery. Staff will need to use their problem-solving skills and powers of deduction to work out who dunnit. Whether you do it professionally with actors or get your team to play the roles, it'll be sure to generate lots of laughs and get everyone chatting.
Put on a team-building activity using Segways – a two-wheeled battery-operated vehicle which offers instant team fun and challenge. The great thing about Segways is that you don't need special sporting skills or athletic abilities – literally anyone can play. They can be used as part of a team building day or treasure hunt. Test your team by getting them to navigate around a series of obstacles. Once on, people don't want to get off. They really do make people smile.
There are a hundred other options that haven't been mentioned above, just waiting to be explored. So, next time you need an idea for a team social – don't just default to beer and wine, try one of these suggestions. It'll be good not only for your employees, but also your business. 
If you are interested in finding out more about One Year No Beer and how the OYNB Alcohol-Free Challenges can help you to reduce workplace beer pressure, visit www.oneyearnobeer.com or email [email protected]