One of the many reasons someone may choose to give up alcohol includes improving mood and reducing symptoms of anxiety. As shown in the OYNB study conducted with Stirling University, 62% of people felt happier after a 90 day break from booze, and similarly 74% experienced reduced anxiety. Removing alcohol can be an amazing tool in reducing the impact of anxiety disorders, along with the following positive actions you can take to relieve stress and anxiety.
Social Relationships
Social relationships and interactions can be something that is hard to maintain, especially for people with social anxiety and depression. With that said, remaining socially stimulated is vastly important for your personal health. Not only will it keep you mentally engaged it can also help to alleviate some of the problems related to depression. Social relationships are something often overlooked when it comes to mental health, it is important to prioritise this.
One study, published in Public Library of Science One, found that social relationships are an important area to target among adults suffering from depression. Maintaining a positive social environment that encourages you to get out can go a long way to helping alleviate depressive symptoms. There are a number of ways that you can build your social life and meet new people. For example, going to classes for things that you enjoy such as painting, can be a great way to meet new, like-minded people.
Exercise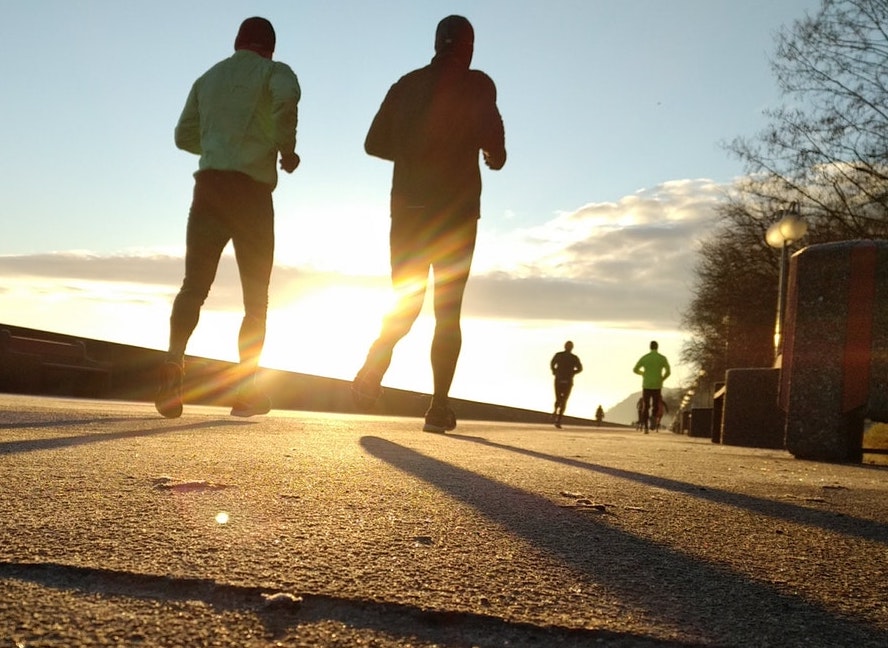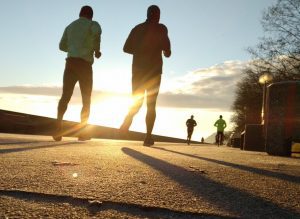 Along with meditation, exercise is a great way to improve your quality of sleep. There is much evidence that shows that exercise has long been associated with increased sleep. Whether it is a quick jog, weightlifting, or some other form of exercise, people who dedicate some time from there day to getting their heart rate up can improve problems related to anxiety. There is much literature and evidence that shows that exercise can work as a treatment for anxiety and panic disorders.
Exercise can not only improve your anxiety and stress-related symptoms, but it also has positive effects on depressive symptoms and leads to obvious physical health benefits.
It should also be noted that exercise doesn't have to be going to the gym and running on a treadmill. Everyone is different, and some people don't get the same benefits from this type of exercise. Luckily, there are many other exercise techniques that can help you. Yoga is one specific exercise that combines cardio and meditative and mindfulness techniques. Also, getting outside is a great idea for improving symptoms associated with depression. Getting some sun and Vitamin D may be a great way to improve one's mental well-being.
Meditation
One of the best ways that you can improve symptoms that relate to anxiety and reduce stress is to practice meditation and mindfulness techniques. Learning to silence the mind can help the brain and the body navigates stressful periods during the day, can improve your overall mental health wellness, and alleviate depressive symptoms as well. Sitting for a few minutes during the day, and quietly focusing on your breathing is sometimes all it takes to meditate.
There are a few specific breathing techniques that you can implement such as abdominal breaths and 4-4-8 breathing. Whatever method you choose, meditation can go a long way toward helping to overcome periods of high stress and can help reduce symptoms related to anxiety.
It is important to prioritise mental health, which is oftentimes overlooked. Be sure to take mental health seriously, and use some strategy to ensure that your mental health is prioritised and taken care of.
About The Author
Matthew Boyle is the Chief Operating Officer of Landmark Recovery, a growing chain of drug and alcohol rehab centres in Oklahoma and Kentucky. Matthew graduated from Duke University in 2011 Summa Cum Laude with a Bachelor of Arts degree and has worked in the healthcare industry ever since, creating a holistic treatment model that supports patients in the pursuit of achieving lifelong sobriety.