International Men's Day takes place on the 19
th
November. It's a good opportunity to shine a spotlight on the issues that affect men, one of which is the pressure on men to drink. 
"On 19th November, International Men's Day celebrates worldwide the positive value men bring to the world, their families and communities. We highlight positive role models and raise awareness of men's well-being."
According to a UK survey carried out in 2017, 59% of men aged between 25 and 34 drink alcohol because of social pressure. In other words, more than half of men in that age bracket use drinking as a means of fitting in. The same survey revealed similar results for anyone aged between 35 and 75 – 47% of those men drink in order to avoid feeling left out. 
These are startling statistics, painting a picture that sees millions of men potentially spending their adult decades drinking alcohol just to conform to social pressure.
That's worrying in itself. And we're not talking about a single drink. That desire to be liked and to fit in means that men often drink even more to 'keep up' with everyone else. There's a fear of being perceived as 'tight' if you don't buy your round of drinks, meaning there's more pressure to carry on drinking once you've started.
The stranglehold that alcohol has on the way men behave and socialise is a problem that society is struggling to contain. The change has to come from the individual. 
Under pressure?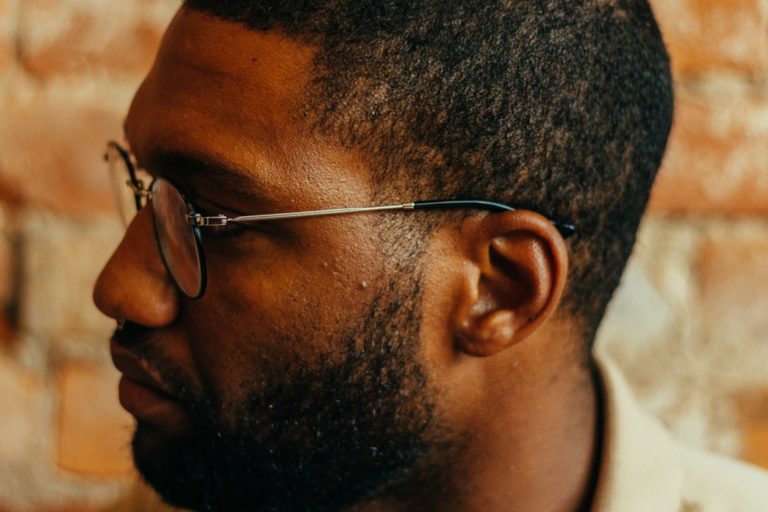 Of course, adding to the magnitude of the issue is the fact that alcohol is interwoven into so much of our lives. Work is punctuated with social gatherings and occasions, at which the booze is usually flowing. Work can be stressful and many men turn to alcohol to decompress at the end of the day. The anxiety of not working – or fear of losing your job – is another factor that drives people towards alcohol. 
The irony is that drinking too much can lead to compromised health, not getting enough exercise or sleep, and burning your way through money that might be needed elsewhere. These outcomes are rarely conducive to a happy, productive life. 
Have you already had your last drink?
No one should feel pressured into drinking. We have the benefit of all kinds of medical advancements and scientific analysis that tells us, unequivocally, that alcohol does our health no favours. Making the decision to stop drinking could be the best thing you ever do for your physical and mental wellbeing. 
The good thing is that you can do it without fanfare or fuss…whatever works for you. There's no special equipment to buy. No training course to attend. No need to wait for some auspicious date in the calendar. You can make the decision to stop drinking alcohol immediately and decide that you've already had your last drink. OYNB is there for you from the moment you start your alcohol-free journey, and your fellow OYNB-ers will have your back all the way though. 
Being your own man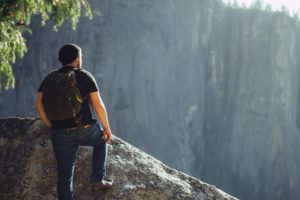 Once you've quit the booze, you'd be forgiven for thinking that going without alcohol is almost the easy part, when faced with the pressure to drink again. If your group of friends or colleagues have a reputation for trying to bulldoze people into drinking or just 'having another one,' then it can be tough. Be patient – they'll eventually move on when it's obvious that you're sticking with your commitment.  
Drinking alcohol is one area of life in which men face more social pressure than women, according to research. It would be disingenuous to pretend that this isn't also linked to some perception of 'manliness' – many men in the survey cited the implication that they weren't a 'proper man' if they ordered a soft drink. 
It seems ironic that this dated idea of 'being a man' means going along with the crowd rather than forging your own path and succumbing to pressure is somehow admirable. It's all part of our society's strange relationship with alcohol.  
"Adversity toughens manhood, and the characteristic of the good or the great man is not that he has been exempt from the evils of life, but that he has surmounted them." 
Patrick Henry
Facing Up to Fears
Most people know that drinking isn't good for them. When someone in a social group stops drinking and starts living a better life as a result, it often sows a seed of panic as people then reluctantly contemplate their own alcohol intake. The desire for drinking buddies to urge you to take up alcohol again is often linked to not wanting to face their own booze-related worries.
Men Leading By Example 
International Men's Day is a reminder to consider the pressure on men to conform to the various definitions of manliness and masculinity across the world. All men have the power to transform their relationship with alcohol, something that's even more attainable with OYNB in your corner.
The International Men's Day slogan is Men Leading By Example. For the sake of the next generation of boys and men, let's do just that!