Employee burnout can have a negative impact on productivity and motivation within the workplace, here is how you can help your employees to avoid burnout in 2020.
A recent study by Gallop of almost 7,500 full-time employees found that 23% of employees reported feeling burned out at work very often or always, while an additional 44% reported feeling burned out some of the time. The research found that nearly two-thirds of full-time workers experience burnout on the job. However, statistics from Clockify found that 41% of people who clock over 50 hours per week say their companies don't address burnout, and 36% don't know whether employee wellness programmes are even an option. Addressing employee burnout should be a key focus for businesses as we approach 2020.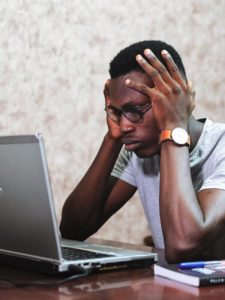 Burnout is an often-cited term but what does it actually mean? Clockify define it as "a physical or mental collapse, usually caused by massive stress and overwork – in an effort to work more and better, you actually ruin your ability to work at all".
Whilst burnout has become par for the course for many employees, the financial implications of employee burnout is substantial. When employees are burnt out and running on empty, a company's decision-making, customer service, quality control and innovation are negatively affected. 
Gallop's research found that burned-out employees are 2.6 times as likely to be actively seeking a different job and 63% more likely to take a sick day. Workers who decide to stay typically have 13% lower confidence in their performance, and are half as likely to discuss how to approach improving their performance with their line manager.
Interestingly, it is often many of the best-performing employees who are at high risk of burnout. An employee engagement study by Mark Murphy found that in 42% of organisations, high achievers are actually less engaged than low performers. In other words, the most valuable people in businesses are often less inspired, driven, and happy than the employees who deliver the least value. 
What causes employee burnout?
The
Gallop study
identified 5 factors that were most correlated with employee burnout:
Unfair treatment at work

Unmanageable workload

Lack of role clarity

Lack of communication and support from manager

Unreasonable time pressure
Whilst the research shows that burnout is prolific within organisations, it is not inevitable. Businesses can prevent, and reverse, burnout by changing how they lead their staff, and how they manage them on a day-to-day basis.
How to help avoid employee burnout
Reviewing and addressing the workplace culture of your company is a key factor in managing, and reducing, employee burnout in your workplace. If you do not address the true causes of your workers burnout, it will be difficult to create a workplace environment that empowers employees to be happy and perform at their best.
Consider time tracking
Three of the factor's most correlated with burnout can be, in part, attributed to employees having too much to do in too little time: unfair treatment at work (having more to do than your colleagues), unmanageable workload (too much to do within working hours) and unreasonable time pressure (too short deadlines due to management not being aware of employees workload). 
It is difficult for a business to know if they are misusing (or abusing) an employee's time if they don't know where their time is spent. Implementing a time tracking service means businesses can begin monitor employees workloads and implement effective burnout reducing tactics like reducing workload and redistributing work. 
An ongoing survey of employees by Leadership IQ found that a small portion (31%) are actively tracking their time whilst more than two-thirds (69%) are not. Those workers who actively track their time report being significantly more productive than those who don't.
Time tracking is not about micromanaging or looking over employees' shoulders, rather it is a tool to help your employees focus their energy on the activities that will drive the greatest value for the organisation.  For example, management could review employees who regularly work 45+ hours a week; reviewing their workloads and having a check-in with them could help prevent them from burning out in the future. 
Educate employees on how to manage stress (without alcohol)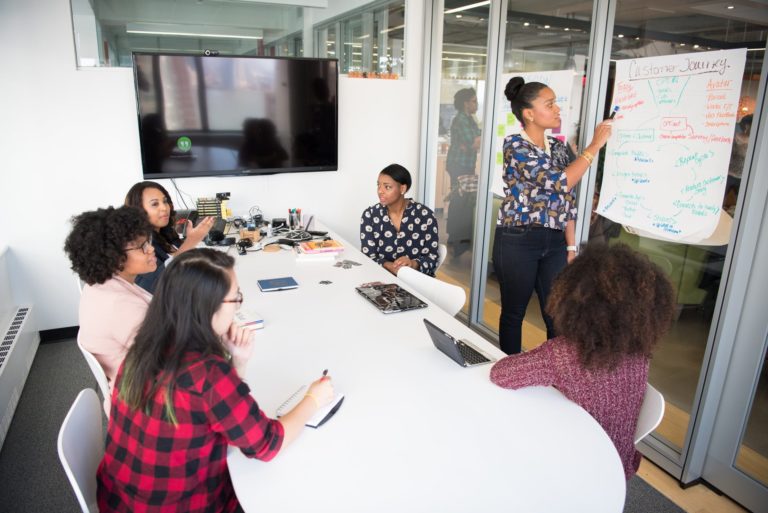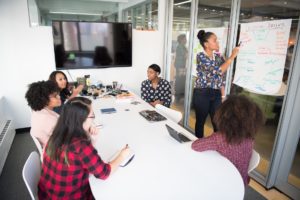 In addition to workplace culture changes such as normalising taking annual leave, employers can encourage employees to utilise healthy coping mechanisms to manage their stress more effectively. As we approach the festive season, many employees begin to juggle a heavy workload with increased social commitments. This can lead to more stress, more drinking and an increased chance of burnout. 
Whilst alcohol can feel like it helps people to feel more relaxed; if your employees are regularly drinking too much, they are likely to make their stress worse. This is compounded during a stressful period. Increased stress on the body over a long period of time is another major contributing factor to burn out. Healthy coping mechanisms used to manage stress can help employees address their stressors before reaching burnout. 
Businesses can help their employees manage stress more effectively by enabling them to find coping mechanisms that enhance their lives and help relieve their stress long term; rather than using alcohol as a temporary solution. Working through a programme like One Year No Beer is a brilliant way to help employees change their relationship with alcohol, and work towards greater overall health whilst reducing their risk of burnout.
One Year No Beer has been designed to help people put alcohol in its place; encouraging employees to feel better than ever and to discover their hidden potential. The online offering consists of 3 programmes; the 28, 90 and 365-Day Alcohol-Free Challenges. These challenges have been designed to help people change their relationship with alcohol through mindset shifts and are the ideal companion to educate employees that they do not need alcohol to cope, destress or to relax.
Review employees annual leave allowance
Have your employees taken all their annual leave? A recent report by BrightHR revealed that 77% of UK workers still have holiday allowance remaining this year (as of November 18th).
The report, which uses data from 250,000 users, also found that 59% of employees who still have holiday remaining have no option to carry it over to next year.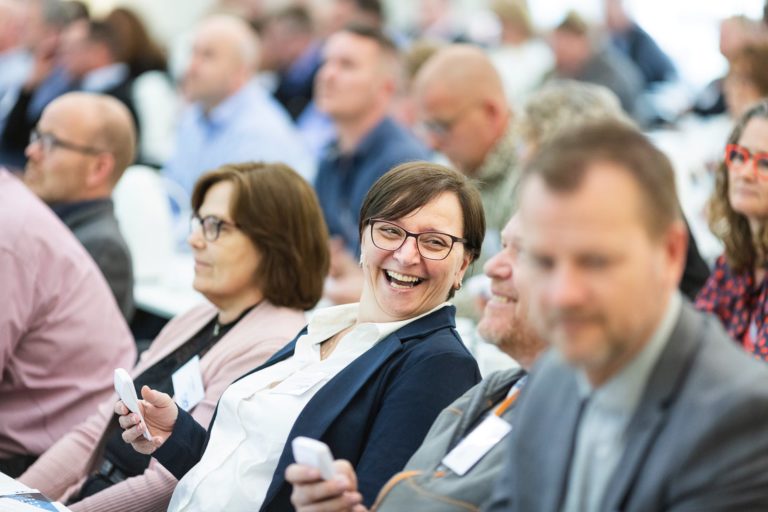 As we head towards the end of the leave year for many businesses, employers should encourage their staff to take their full leave entitlement. Employees who take regular holidays can be more motivated about their work and perform more effectively than those who do not. Holidays contribute to reducing burnout, and also help to ensure employees are not fatigued. Research by Sealy UK found that fatigued employees could be costing UK businesses £453 million in productivity, according to research by Sealy UK. The report showed that more than one in five (21%) employees have recently called in sick or arrived late because of lack of sleep. 
Taking annual leave ensures employees take a vital break from work. Time off work for holidays helps to prevent burnout and reduce fatigue meaning workers can continue performing at a high-level for your business.
Happy, productive employees
If you want your employees to be happy and performing at their best, it's important to put measures in place to help them avoid burnout in 2020. Focusing on small-tweaks including time tracking, encouraging staff to use all their holiday allowance and educating employees on effective stress-management without alcohol can have a huge impact for your workers quality of life and your company's output.
If you are interested in finding out more about OYNB and the corporate programs for alcohol-free challenges, contact [email protected] or visit www.oneyearnobeer.com