Swap Blue Monday for Brew Monday to combat loneliness this January
The third Monday of January has gained a reputation of being the most depressing day of the year, earning itself the name of "Blue Monday". 
8 ways to connect with others on Blue Monday:
Host your own Brew Monday event
Volunteer for your local community
Take your pet for a walk, or offer to walk someone elses
Start a new hobby or join a local club
Talk to your neighbours
Strike up conversations
Ask friends in your circle to introduce you to new people
Reach out to online communities
What makes Monday blue?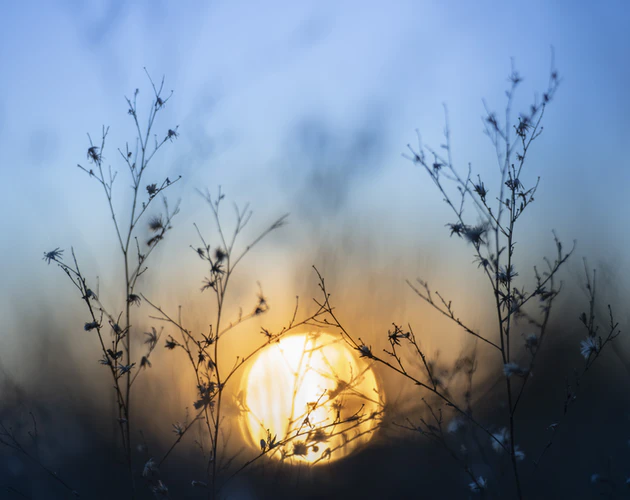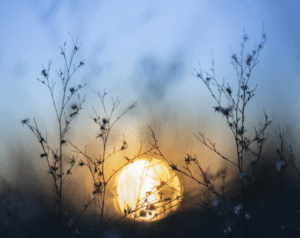 As memories of the festive season fade, we may be left with a deflated bank balance, a thicker waist, gloomy weather, another week in work, and what feels like little to look forward to. Whether or not we believe in Blue Monday, we can use it as an opportunity to connect and strengthen our circle for when we are feeling blue, and remember those who may be feeling the strain. In fact, as a response to Blue Monday, emotional support charity The Samaritans have turned the notion on its head and created Brew Monday.
We and The Samaritans encourage people to get together and reach out to those who may be feeling lonely. Brew Monday will be a day to raise awareness about depression and loneliness, and how to tackle them in more constructive ways. 
Even the strong need a shoulder
The Samaritans researchers spoke to a group of 18 to 24 year olds about their experiences of loneliness and suicidal feelings. They found that loneliness played a significant role in young people's suicidal thoughts. In fact, many said that it was the stigma around loneliness that was the biggest factor in preventing them reaching out for the support they needed. 
Former Samaritans CEO Ruth Sutherland said: "Days like Brew Monday can help raise awareness of loneliness as a national issue but, for too long, loneliness in young people has not been taken seriously. It's time to put this right and listen to what they are telling us. Local areas desperately need more funding for appropriate services and opportunities across our communities that support young people to be listened to and to get any help they need." 
Spill the tea
When it's gloomy outside, getting together over a hot cup of tea, or a comforting hot chocolate, with a side of good conversation can help us reconnect and give us the strength and tools to better manage the ups and downs of life. Doing this makes Blue Monday less about worry and stress, and more about supporting each other and building relationships that are there whatever the time of year.
The importance of connection
Swiss-British writer and journalist Johann Hari famously said in his TED Talk that connection is key when you are thinking about readdressing your relationship with alcohol. The core of Hari's message is that you're not alone, you are loved. It's a key message when we are thinking about our alcohol-free journey, and the journey of the people around us. A toxic relationship with alcohol is not a substance disorder, it's a social disorder.
This makes Brew Monday a significant time for us to look at how we are progressing in our alcohol-free journey. To think about how we can readdress our relationship with alcohol by readdressing our relationship with those around us, or reaching out to those who can help us, or who can learn from us.
8 ways to make a connection
Host a Brew Monday event
Host your own casual tea or coffee party and invite your neighbours, people from work, or acquaintances you've bumped into along the way, or book a table at your local cafe. If you invite your guests to bring a friend along, you expand your opportunity of connecting with new people. This may seem like a simple act, but it could have a huge impact on someone who has been feeling lonely or left out.
Do some voluntary work
There are so many fun opportunities for volunteering with large groups of people where you might find your tribe. Volunteer in something that is meaningful and of interest to you. You can volunteer as a coach, for an arts or sports event, or even online from the comfort of your own home and connect with people all over the world! Not only will this give you the feel good factor of being productive and generous with your time but you could be making a big difference to social issues in society.
Get a pet or walk a dog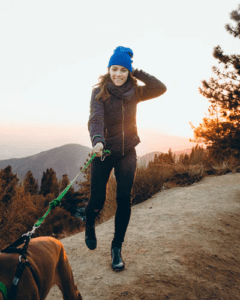 Taking your dog for a walk gives new people a reason to stop and talk to you. Other dogs will be naturally curious and drag their owners over to say hello! If you don't have a dog, there are lots of schemes that help you borrow one such as Borrow My Doggy. If you're not a dog lover, even a cat or hamster will help you lower stress, and feel the presence of another beating heart in your home.
Start a new hobby
Starting a new hobby or joining a local club or group is a brilliant way to introduce you to people you otherwise wouldn't encounter. Whatever kind of group activity interests you, you'll find it at sites such as Meet Up. Scroll through the various events in your city to find something that lights your fire, or type in your interest and see what's available. And don't forget our very own events page via our Facebook page where you can meet like-minded people in your area over an AF drink or activity!
Talk to your neighbours
Sometimes the people we're looking to meet are in our own backyards, and make the ideal support system when you or they are in need. If you see your neighbour working in the garden, walk over and say hello or ask for their gardening advice. Make them a little extra soup if you hear they are ill, or check if they need any errands run. By extending yourself just a little, you might meet some wonderful new friends within a short walk of your home. 
Strike up conversations
Wherever you happen to be, start a conversation with someone around you. It may feel daunting at first, but a little practise goes a long way. Think about how good it feels when someone pays you a compliment, and consider how that might make someone else's day if you were to do the same. The next time you catch yourself staring at someones stylish scarf or shoes, let them know you like them!
Have a few conversation starters handy so you have a few topics up your sleeve, and just like so many things in life, the more you get used to initiating an interesting conversation, the better you get at it. 
Ask for introductions
If you have a couple of friends or acquaintances who have a larger circle of friends, ask them to introduce you to new people who they think you might hit it off with. This is especially useful if you've moved to a new city. Ask your friends to make a digital connection and then follow up yourself to suggest a get-together.
Reach out to your online community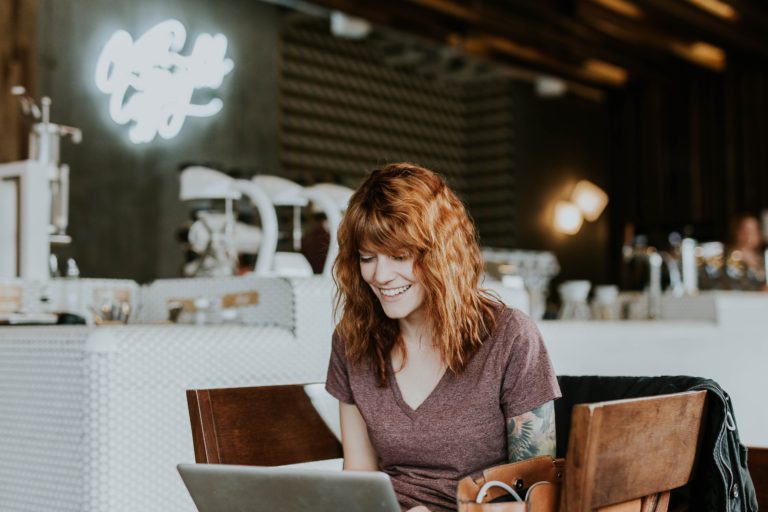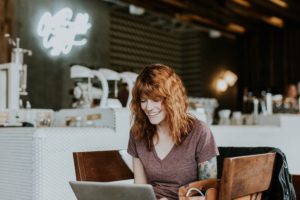 Your OYNB community is just the click of a button away and is full of people on the same path with similar goals and experiences. It's a community full of no judgement, and hopes and wants, with so much support. Get in touch with someone you relate to, or set up and meet up and you could have friends for life!
If you would like to support further
If you're interested in finding out more about how you can support the Samaritans with Brew Monday, check out their webpage for more information. 
Or build a fundraising kit with:
posters for inviting people if you're doing it at work or in the community;

share your thoughts, tips and photos with the hashtag #BrewMonday; and

texting Brew5 to 70507 to give £5 towards this cause.
So have a Brew Monday this Blue Monday, or indeed any day you're in need of a little connection and interaction, and you never know what blocks you could start to build!