Our top six non-alcoholic or low-alcohol beers for autumn
You may have seen our previous blog posts 'Best non-alcoholic beer UK for 2020', or 'The best non-alcoholic and low-alcohol wines for 2020 which have been very popular, so we thought we would bring it back for a part three! The following are the best non-alcoholic or low-alcohol beers specifically for autumn time.
With a seemingly never-ending choice of crisp lagers and juicy, aromatic dry-hopped pale ales on the shelves, it's no hassle finding refreshing non-alcoholic beers to drink in the sunshine. I've got no problem drinking these styles of beer all year round. But it's always nice to switch to something with a bit more depth when the nights start drawing in and the air gets a little crisper.
Here are six non-alcoholic beers that are perfect for autumn drinking:
Each beer comes in at less than 0.5% ABV (alcohol by volume). This is about the same as an overripe banana and nowhere near enough to make you drunk, no matter how much you drink. 
Just be wary that it's possible the taste and smell of non-alcoholic beer – including 0% ABV beer – can provide stimulatory cues that encourage some people to crave standard alcoholic beers. This means non-alcoholic beer isn't suitable for everyone who's giving up alcohol.
Six of the best non-alcoholic beers for autumn
Suffolk's Big Drop Brewing Co specialise in non-alcoholic beer, using innovative techniques to produce beers under 0.5% ABV.
With its sweet, smoky aromas, the Big Drop's "Brown Ale" transports your mind to a comfy chair by the fire in a country pub. It also features rich, fruity caramel, currant and plum flavours sprinkled with dashes of coffee and vanilla. 
Definitely one to savour on a damp autumn day.
Lots of craft non-alcoholic breweries dry hop their lagers with aromatic US hops, creating beers more reminiscent of American pale ales.
Infinite Session has gone down a more traditional route with the new recipe for its "Pils" lager-style beer. It contains European Hallertau and Saaz hops, which are popular German and the Czech beers.
The result is an understated herbal and floral aroma that complements its light maltiness and soft carbonation.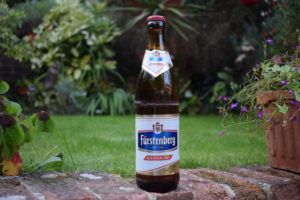 While UK and US breweries have only recently found mileage in non-alcoholic beer, German breweries have been producing them for years.
Take Black Forest brewery Furstenberg, which released this "Alkoholfrei" 0.5% lager back in 1972.
"Alkoholfrei" has tingle of carbonation that will suit fans of cask ale, plus biscuit and pepper flavours in the taste and aroma that make it a perfect introduction to the varied world of German non-alcoholic beer.
Schneider Weisse is another German brewery. It specialises in wheat beers ("weisse" means "white" in German).
"Tap 3" is the non-alcoholic version of its flagship wheat beer. It has a thick body is a little darker than a typical weisse but just as refreshing making it ideal for the change in the seasons.
There's a little spice in the aroma and a sweet flavour with minimal bitterness, so it's an easy drinker.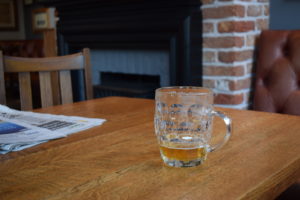 Lucky Saint is a UK company that produces its beers using German expertise and ingredients, including Bavarian spring water. Importantly, Lucky Saint has also developed its own yeast strain, suited to its ultra-low-alcohol beers.
Unfiltered and deliciously hazy, Lucky Saint wows when you pour it into your glass. The aroma and taste are initially simple and clean like a typical lager, with lemon and root beer flavours making an appearance mid sip.
If you're not yet ready to leave those juicy pale ales behind now that summer is over, Mikkeller's "Drink'in the Snow" could be the ideal transition beer as the days start cooling off.
Its appearance is typical of a malty porter or stout. Yet its tarty lemon and tropical fruits that dominate the flavours, probably thanks to Mikkeller's famous mikkellensis yeast strain, which it uses for many of its non-alcoholic beers.
Throw in some cocoa and roasted coffee flavours from the dark malts in this one and you have yourself a distinctive and tasty non-alcoholic beer.
As you can see from the list of high quality AF and low alcohol beers above, there is no end to the possibilities when exploring AF alternatives! If you have a favourite that has not been included above, why not share it with the OYNB community, or let us know by sending us a message to [email protected] so we can include it in our next AF beer spotlight.
About the Author
Tom Hallett is a blogger and writer based in Hampshire, UK. He reviews alcohol-free beer and writes about the non-alcoholic beer industry at steadydrinker.com. Follow him on Twitter @steadydrinker and find out how to save on your online non-alcoholic beer orders with Steady Drinker's discounts and offers.