"Sober dating gives you clarity. This clarity will help you recognise when someone isn't right for you. Equally, it will help you spot the people who potentially will be great for you and maybe give them a chance."
A few months ago, Dalya Heron Brook, relationship coach and matchmaker took some time to speak with our co-founder, Andy, about the benefits of going on your first date, and subsequent dates, without drinking. As well as sharing the podcast, 'Dating without Alcohol', we decided to give you the low down from their conversation in this blog post, so you can quickly benefit from the alcohol-free dating advice Dalya gave. The first date without drinking can initially feel daunting. However, there are many benefits to alcohol-free dating that makes it worth the effort. Below we take a look at what you can expect from sober dating and Dalya's advice to make dating work for you.
Why dating without alcohol can be beneficial:
You can get to know someone for who they really are and if they have similar life aspirations or interests
Your judgement is not clouded by alcohol, so you're less likely to waste time on someone who isn't right for you
Chemistry on an alcohol-free date is 100% authentic
By choosing alcohol-free dating, you can be more innovative with date locations and activities – rather than going to a bar by default.
Dating is a skill, learning how to do this without alcohol can help to build your confidence over time – and people often find confidence attractive!
What is a date anyway?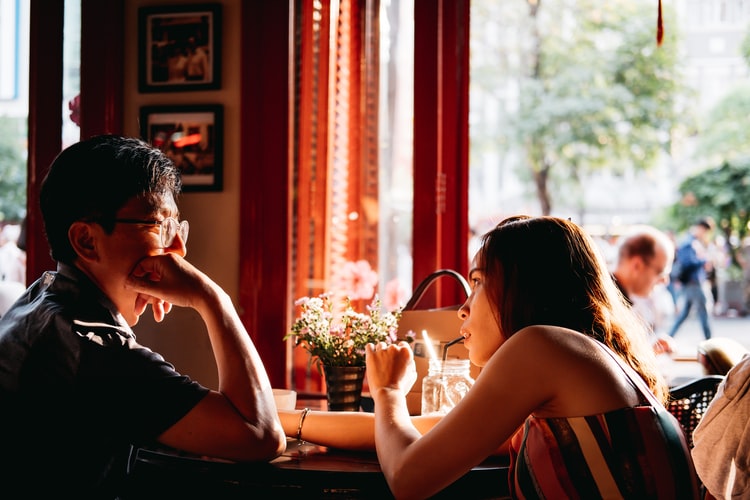 Dating is a lot of fun, but at the end of the day, it's about finding out if you are compatible with someone and want to spend more time with them. Dating without drinking allows people to get to know each other better. It also gives you a clearer understanding of who your date is, and how well the other person matches with your lifestyle choices and values.
Changing your relationship with alcohol also changes your relationship with yourself and those around you. When you stop drinking you become clearer about who you are and what you want. Your tolerance for some people may rise and fall for others. Because of this, you may find you have more time for people that you didn't consider as potential partners when you were looking at the world through the eyes of a drinker.
Many online dating websites like eHarmony, advise to ditch the booze for a first date; even if it does increase the potential for a little chemistry. Chances are that when alcohol is included in the mix of getting to know someone, you're not getting to know the real them. The potential partner isn't seeing the real you either. The chemistry isn't authentic. What's more, if you both forego drinking, you'll listen to each other better and ask the questions that matter. Instead of reverting to boozy banter that reveals less.
Great reasons to choose alcohol-free first dates
When texting and messaging develops into a first date, it's exciting and nerve-wracking. A first date is an opportunity to get to know more about the person you're attracted to. While nearly three-quarters of singletons in the US, slightly more in the UK, rely on alcohol to lubricate the wheels and let their guard down, drinking on a first date can be detrimental to the experience.
As Dalya Herron puts it, "The more woozy you are, your tolerance for people goes up because you're not really seeing who they are." If you were sober and seeing them for who they really were you'd be able to figure out faster if someone clicks with you from the beginning. If they don't you can see that actually, they're not right for you; they're not that funny, they're not that interesting. The chat isn't that great. If you're drinking you take longer to spot this and waste time with people who aren't right for you.
Tips for alcohol-free dating
Choosing not to drink on a first date can be difficult. When someone asks you for a date, it often begins with an invitation to go for a drink. Having some responses ready can help to smooth away any awkwardness and create a conversation starter. Try 'I don't really drink, so how about a coffee or a cup of tea?'; it's less confrontational for the other person and opens the door for them to learn more about you.
If they're not interested or try getting you to have a drink anyway, you immediately know they're not matching with your lifestyle choices. If they're interested and curious, then it's a great first step to getting to know each other better. Not drinking, and letting your date know this, is a win-win for both of you.
Increase clarity and sensitivity on your dates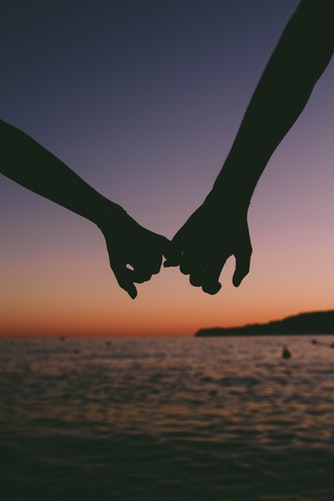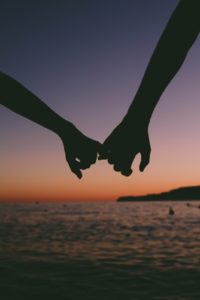 Alcohol doesn't just lower our inhibitions and help us to relax. Alcohol can help us overcome our fear of an unknown or potentially awkward situation. It also works as a depressant on a physical level, suppressing our central nervous system so we don't feel as much. This is why some people can hurt themselves when drinking and not realise until they are sober again.
Choosing alcohol-free days for your date, or joining in with our One Year No Beer Challenge and dating throughout, means you can enjoy your dates with all of your senses in full working order. The mental clarity is supported with physical sensitivity too – holding hands and the first kiss will be enjoyed more with all of your senses. This helps you to appreciate a far more sensual and powerful experience than you can when under the influence of alcohol.
It can be an amazing and life-changing experience to find a connection with someone in total clarity. It's a much more sensory and potent experience to connect with someone when you're clear and know exactly how you, and they, really feel.
Become better at first dates
Although alcohol-free dating is daunting at first, the more you do it, the better it becomes. Not only will you get over the fear of dating without alcohol, you'll become better at choosing dates with people who really are aligned with you. Learning more about yourself and the other person you are dating is a skill. As with learning any skill, doing so under the influence of alcohol makes it harder to master.
Sober dating gives you clarity. This clarity will help you recognise when someone isn't right for you. Equally, it will help you spot the people who potentially will be great for you and maybe give them a chance. This clarity has so many benefits – not only will you begin dating people who are more in tune with you and your lifestyle choices, but you'll also be spending quality time with your dates. This means you'll spend less time with the people who aren't really your cup of tea, something you may not have done when drinking on first dates, and the later ones too.
As with all skills, the more we practice them the more they become second nature. Sober dating might be intimidating and scary at first, but with practice, your people skills improve and you'll become more and more comfortable in your own skin without the need for Dutch courage! In doing so, you'll avoid the need for 50 first dates and be more likely to find the person of your dreams quicker and with more certainty.
Three alcohol-free first date ideas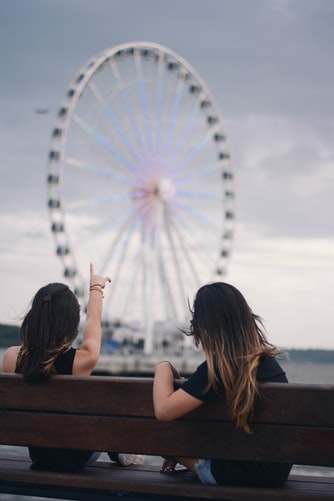 Instead of asking someone out for a drink; aim to get to know them better on your first date by staying sober. It'll help you both figure out faster if there's the potential for a future with them. The clarity that comes with a clear sober mind can be helped by choosing a first date where alcohol just doesn't fit in.
Going for a walk is one of the top date ideas for singles of all ages in the UK and the US. Whether you're walking in a city park or taking a long hike in a national park, turning up with a bottle of wine, or cooler of beers would be out of place. Walking side by side takes away the awkwardness of staring at someone across a table. At the same time, you're creating shared experiences from the outset which is the perfect foundation for a relationship.
Meet up for an activity you'll both like. Escape rooms, skating, or a trip to the museum are all great ideas for a first date. None of them has much room for alcohol either, so it shouldn't feel strange to an alcohol-free date. Doing something together lets you learn more about the other person and by not drinking, you'll have clarity on how you feel about them and the things you learn about them on your date.
Choosing to go out for dinner is still a great way to get to know someone better. It doesn't have to include alcohol either. Many restaurants now serve alcohol-free wine and alcohol-free beer. Let your date know that you're not drinking. Doing so lets them see the real you and also displays some vulnerability on your part. Your vulnerability can be an attractive quality and show your date you don't need alcohol to let your guard down or to be authentic.
Conscious drinking
When you complete your One Year No Beer Challenge, you'll find your relationship with alcohol and yourself has changed. This is when many people decide to change the way they drink. Dalya practices 'conscious drinking' and gets more from her dating and other social events because of this. Conscious drinking means choosing the days you are going to consume alcohol. No two drinking days are consecutive and they are planned in advance. In this way, people who drink are far more aware of how it affects their system and when and where they would like to allow this. It also negates feelings of guilt or disappointment that may arise if you set yourself a drinks limit.
"I don't feel like I'm denying myself by saying, 'I'm not going to drink tonight.' I feel like I'm actually rewarding myself because I say, 'I'm going to drink on that night.' " says Dalya.
In this situation, choosing an alcohol-free beer or alcohol-free wine on your first date is still going to be the better option. By choosing a sober date, you'll know more about the person you're dating than if you chose to drink. When it comes to a second and third date, you can choose to forego your alcohol-free days with confidence that you won't overdo it, or lose a chance to get to know your date better. You're still being true to yourself and your intentions.
Sober dating opportunities
If you're looking for Mr or Miss Right while taking the One Year No Beer Challenge, you'll have a better chance of finding them with a clear mind. Dating may be easier when you're under the influence, but it is also far less effective. Choosing an alcohol-free date is a great step towards fostering truer, deeper connections with potential partners. While there may not be any alcohol-free dating apps yet, you never know who you might meet in the alcohol-free community! Let us know about your alcohol-free dating experiences on the OYNB Challengers Facebook page or emailing us at [email protected]