"Stripping it all back to the basics is to truly enjoy and just BE."
I played with the idea of taking a break from alcohol a few times and I had started and failed the infamous Dry January many times. Now here I am at 90 days alcohol-free! It has been such an interesting process and one I never imagined would change so much about me so quickly. The list of benefits I experience grows week on week.
My alcohol-free challenge
It was at about 50/60 days AF that the good stuff really started to come. I no longer live in a thick soup, just slugging through each day, trying to shake of that groggy feeling from the wine last night, before starting the cycle again. Now I'm firing on all cylinders every day, (well most days). I'm not on a moral high horse with people that are drinking, that's their choice. This is my decision for me, just to be HAPPY, CONFIDENT and COMFORTABLE with myself NOT drinking, smiling from the inside out.
I've learnt a lot in the last 90 days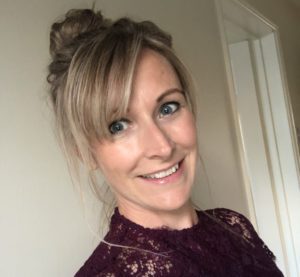 For example, how fabulous it is to sleep like a log, I realise now how tired and worn out I actually was before going alcohol-free. I can go out with friends and have a total scream without the hangover. It is possible to relax at the end of the day feel great and not need a drink to reward myself.
There are far greater rewards than the constant dialogue drinking brings. It's made me realise just how to excess we all live our lives and that the things we are in excess of don't always make us happy, not really. Stripping it all back to the basics is to truly enjoy and just BE.
My plan for the future
I will continue along this path because I set out to be AF for my 40th in December. I already know this will go way beyond because I never imagined it could be this good. I also honestly believe I couldn't moderate even after a break like this and I'm not ready to even try.
If you're just starting out, you have to keep going it is truly ENLIGHTENING, FREEING and AMAZING. For those of you way beyond where I am, I cannot wait to reach those milestones with you. The PROUD, HAPPY, HEALTHY GLOW that comes with more time spent alcohol-free is worth protecting and hanging onto.
Thank you One Year No Beer and the Tribe for helping to get me this far and for opening my eyes to a life without alcohol so I'm here to stay for the foreseeable.