I heard about British Military Fitness from a friend: "You know those nutcases who run around the park with coloured bibs on? Yes, them." I was pretty terrified on my first visit – a dark rainy day at 7.30 in the morning in a London park. I honestly thought it would be full of beefy military types. It wasn't. Just regular guys and girls of all ages (although I noticed the ones wearing green bibs looked like they climbed mountains in their spare time).
They assign your initial fitness level to Blue, Red or Green. Blue is for "people with a low level of fitness, with only one leg or pregnant women". Everyone starts Blue. You work harder than you would at the gym and the communal classes provide that much-needed camaraderie and support. It's actually a relief to give yourself over to a personal trainer but with the benefit of other "recruits" to complain with. I worked my way up to the middle of the Reds, logged a hundred sessions, recording the weather and how I felt each day. Looking back, there were a fair few entries that started Rainy Day/Hungover.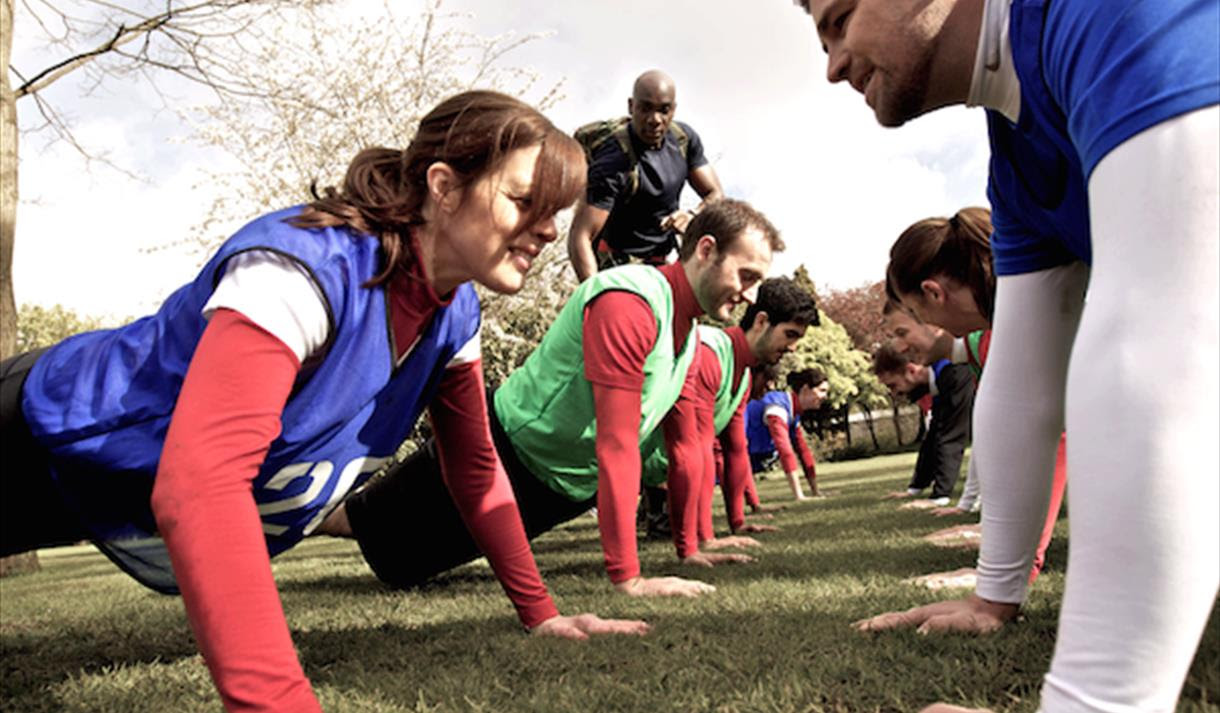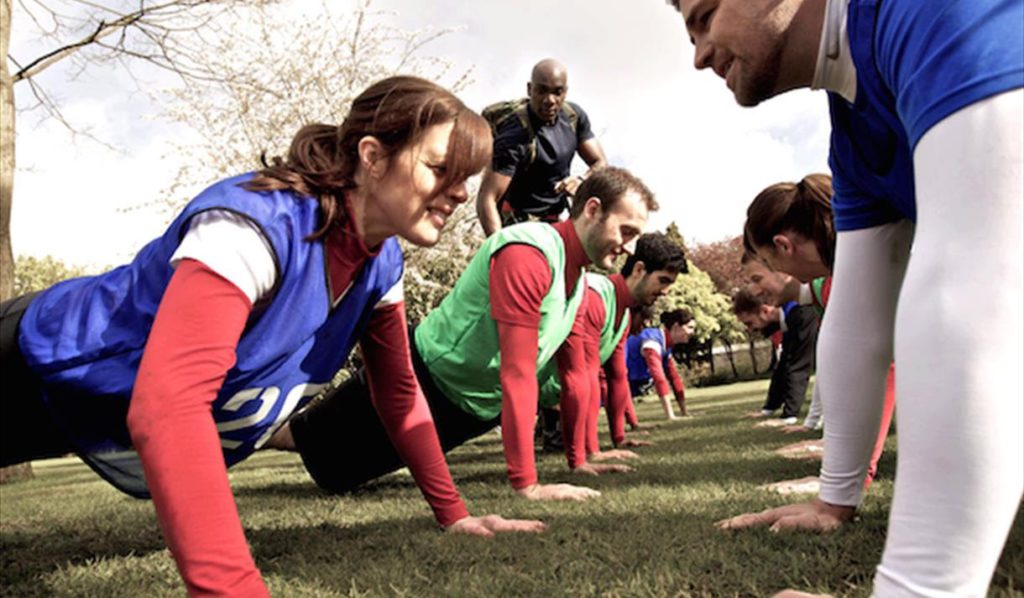 I became a BMF Tourist, going to parks around town – Hyde Park, Canary Wharf, Shoreditch, Finsbury Park, Hampstead Heath, Clapham – finally settling on Victoria Park. Angelina is my Aussie instructor. She makes it a lot of fun with all her observations on how feeble and British we are. All the instructors are ex-military. They have different styles – generally positive and encouraging, but if you don't like it in one place, you can always go elsewhere.
I've been doing BMF on and off for ten years now and I absolutely love it. They've done scientific studies on the many benefits of working out in the morning whilst outside. It's really good for you and the best way to get your vitamin D fix, apparently.
But my experience of BMF has significantly improved since I discovered One Year No Beer.  If you haven't been to BMF yet, then check them out here – its a FANTASTIC way to meet others on a similar wavelength.
I have been a habitual drinker since I was 18 – like most of my friends. There was rarely a day that would go by without alcohol of some sort. Since my thirties, I'd happily unwind most evenings with a bottle of wine. I'd end the week with 6 or 7 empty bottles in the living room.
I went alcohol-free for a month once a few years ago. I signed up to Stoptober a few times and failed after two or three days. But then a few months ago I saw an advert for One Year No Beer on Facebook and decided to sign up. The fee made it real and a commitment that was difficult to simply just give up. Day One for me was the day after the first England match of the World Cup. I'd gone to the pub with mates, had 6 or 7 pints, then cycled home. Well wobbled home. Not for the first time. I realised I would probably kill myself if I carried on like that.
Being alcohol-free has helped both my attendance and performance at BMF. In the past, I'd often have a Saturday hangover and bail, or go and feel so rough that I was only just holding it together. Instead of drinking in the evenings after work I've now got time to go to the gym more in the week which means I'm stronger for the Saturday sessions. Angelina has noticed my improved press-up ability and she was thrilled when I excelled at the tug of war. I've also been more present, in a better mood, and able to join in the banter.
The OYNB programme of pushing yourself out of your comfort zone and setting goals has pushed me to go further with "small victories". For me, this included being more outgoing socially and manifested itself by going to the after-session coffee, for example. The next major goal is to become a 'Red' again – that's definitely on my to-do list.
If you're going to do it, sign up with OYNB, the guys are amazing and have built a programme that really works. You will save a fortune over the first month that easily pays 10 times the cost. Why struggle when there's a programme that's there to help you? Click here to make real change today.