Taking the Challenge
At 49 (50 in August) I noticed that I would habitually pull into the off license/supermarket for my nightly 3-4 bottles of beer. My habit never affected my day to day chores, but my bottle bank deposit showed what looked to be like a rugby team's get together. This bothered me!
I happened to listen to the 'No Meat Athlete' podcast (yep I was a veggie…more later) and heard about OYNB. A definite light bulb moment. Later that day while on the phone to my fiancé I said:
"I'm giving up beer for a year . . . "
I then said "hello…you still there?"
Making a Change
It's the hesitant pause I've begun to accept from people, but at the very least my fiancé is 100% behind me. I'm now on day 36, so 1/10th of the way, but to be honest I do believe it will continue after the 365 days.
What Happened Next?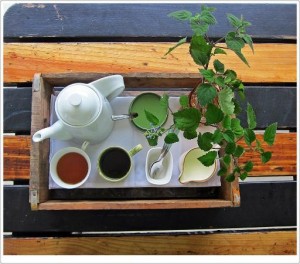 We have a holiday booked in August and I truly feel empowered to not touch any alcohol. My new elixir is specialist teas from around the world and I practice Ashtanga yoga 4 times a week. The strength gained from my new found resolve has convinced me to become a fully fledged vegan, something that has also been tugging at me for a while.
So thank you OYNB for being the catalyst to my new transformation! I apologise if I sound a wee bit cheesy, but like everyday now I've woken with a spring in my step and a Duracell battery in my back.
Keep motivating!
– OYNB Hero
Save
Save
Save
Save
Save
Save
Save
Save