How to stop drinking: Practical tips and a 'how to' guide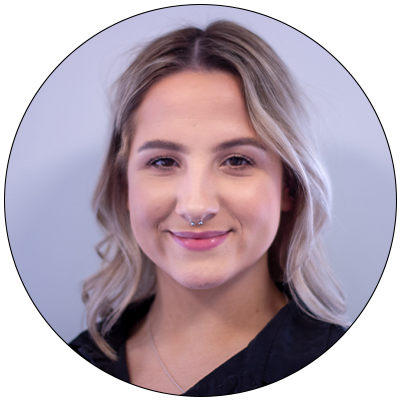 Written by:
Amy Collins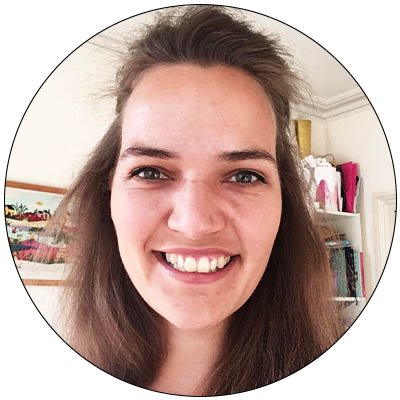 Expert review by:
Dr Claire Garnett
Tips to help you give up alcohol
In this post we are going to share with you some practical tips to help you if you decide you want to stop drinking alcohol altogether, or if you want cut down on what you drink:
Set your goals

Track your progress

Think about your triggers

Have a plan (such as alcohol free days and other activities)

Get social support from friends & family

If you're struggling, seek further support
Our advice
Set goals
A great first step can be to set yourself a goal, whether that's for the next week, month or however long. Good goals are specific and a little bit challenging, but also achievable. And remember you can always change them if you find them too easy or too difficult.
Your goal (or goals) could be based on a certain number of alcohol-free days, a maximum number of units or a maximum cost for example. If you don't know where to start with setting your goals, you could start off with the UK low-risk drinking guidelines, which recommend that people drink no more than 14 units (about 6 pints of beer or 6 medium glasses of wine) and have several alcohol-free days each week.
Once you have decided on your goals, write them down, that way you can check back to see how you are doing. If you're finding your goals too easy, you can always make them harder and work towards stopping drinking altogether (if that is your aim).
If it helps you, you could also have a think about the reasons why you are setting these goals, whether that is to do with your health, relationships, career, or sleep. And write this down alongside your goal as added motivation.
Track your progress
One of the best things you can do to help you achieve your goals is to track your progress by monitoring how much you are drinking with a drinking diary. You can do this in a number of ways, you could keep a daily journal of your drinking and drinking habits or there are lots of apps available to do this, including one developed by a research team at UCL. There are lots of things you could keep track of such as:
What drinks you consumed

Where you drank

Who you were with 

How you felt 

How well you slept afterwards

What you ate that day

How productive you felt the following day

Whether you are on track to meet your goals 

Any accomplishments 
Example of a journal entry:
Day 17 – Tuesday 5th December
Today I consumed 2 pints of beer while out with my team for a Christmas meal. I am very proud of myself as last year I can't remember how much alcohol I had and ended up having to waste a holiday. During the day I ate a late breakfast and a sandwich for lunch before our 3 course Christmas meal. I went to bed feeling great and even got a good night's sleep, waking up before my alarm and had some extra time to spend with the kids before heading to work. 
By tracking how much you are drinking, you will be able to see whether you are meeting your goals.
Think about your triggers
It can be useful to have a think about what your triggers for drinking are. These could be social or environmental situations and events, such being out with friends or being home alone after putting the kids to bed; or emotions, such as feeling happy or anxious.
By recognising when you are most likely to drink, or drink more than you had planned, you can then come up with specific plans (see our next tip – 'have a plan') for those situations.
The availability and convenience of alcohol can influence people's drinking, so one way to remove potential triggers is to change what's physically available to you.
If you want to cut down on your drinking or stop drinking altogether, then you could not buy any, or buy less, alcoholic drinks when out shopping. Another option is to replace the alcoholic drinks you do have in your home, or that you usually buy, with alcohol-free alternatives.

Have a plan
Achieving a goal is easier when you've got a plan.
Planning helps you manage tricky situations when you may be tempted to drink or drink more than you had wanted to. This relates back to your triggers, any situation or emotion which might be difficult for you, and coming up with a concrete plan for how to deal with that specific situation to still achieve your goal.
One of the best ways of doing this is to make an 'if…, then…' plan. This is a way of saying if a certain thing happens, then you'll do something else. For example, if I'm feeling stressed after work, then I'll have go outside for a run instead (or whatever you find stress relieving); or if I'm out drinking with work friends, then I will have an alcohol-free drink every other drink.
Another way of planning to help you achieve your goal is to organise a new activity to keep yourself busy – in short, substituting one behaviour for another. This involves coming up with a plan in advance to do something else fun that doesn't involve alcohol. This could be something you already do and enjoy, or it could give you the opportunity to try something new. You could even think about taking up a new hobby, trying to learn a new skill or finding something creative to work on. 
Get social support from friends and family
You could also let your friends and family know and share your goals with them. You could ask for their support and who knows, they might even decide to join in with you.
Those of us at One Year No Beer find that one of the best ways to stop drinking is to find an accountability buddy this could be a friend or loved one, someone you trust to help keep you on track and provide you with the support you need during these first few days and weeks.
Having some support and guidance going alcohol-free can make all the difference to feeling confident in your decision. It can help to have the social 'excuse' of taking part in a challenge, or just knowing you are part of a wider community of people across the globe all on the same journey as you – sharing and championing one another's successes.
Join us for one of our alcohol-free challenges and receive daily videos taking you though our proven step by step method to changing your relationship with alcohol and gain access to a private group of your fellow challengers. 
If you are struggling, seek further support
And finally, if you are struggling and finding it difficult to cut down on your drinking, or you think you might have a problem with your drinking, then we advise that you get in touch with your GP. They will be able to provide confidential advice and refer you for extra support.
You can also find support over the phone:
Drinkline is a free confidential helpline for people concerned about their, or someone else's drinking. Call 0300 123 1110 (weekdays 9am to 8pm, weekends 11am to 4pm).

Alcoholics Anonymous, whose helpline is open 24/7 on 0800 9177 650. If you would prefer, you can email them at

[email protected]

or chat live via their website at https://www.alcoholics-anonymous.org.uk/.
If you are alcohol dependant, then you might experience physical and psychological withdrawal symptoms if you suddenly cut down or stop drinking and should seek medical support. Visit: https://www.nhs.uk/conditions/alcohol-misuse/ for more information.

Embrace change
As with any challenge or lifestyle change, progress can take time. However, there can be so many positive outcomes of reducing your alcohol in take. Our members have experienced improved sleep, reduced anxiety, have lost weight, saved money and most importantly, feel happier as a result.
Take the first step today and change your relationship with alcohol and watch the whole world change around you.
Become the most productive, present and healthiest version of yourself just by making one change today!

If you would like to have the support of like minded people and be part of the the best online community that help people change their relationship with drinking alcohol then you can go some way to improving your health today by taking part in OYNB's free 5 day challenge.
Sources:
Garnett C, Crane D, West R, Brown J, Michie S. Identification of Behavior Change Techniques and Engagement Strategies to Design a Smartphone App to Reduce Alcohol Consumption Using a Formal Consensus Method. JMIR Mhealth Uhealth. 2015 Jun 29;3(2):e73. doi: 10.2196/mhealth.3895. PMID: 26123578; PMCID: PMC4526967.
Kaner EF, Beyer FR, Garnett C, Crane D, Brown J, Muirhead C, Redmore J, O'Donnell A, Newham JJ, de Vocht F, Hickman M, Brown H, Maniatopoulos G, Michie S. Personalised digital interventions for reducing hazardous and harmful alcohol consumption in community-dwelling populations. Cochrane Database Syst Rev. 2017 Sep 25;9(9):CD011479. doi: 10.1002/14651858.CD011479.pub2. PMID: 28944453; PMCID: PMC6483779.
Crane D, Garnett C, Brown J, West R, Michie S. Behavior change techniques in popular alcohol reduction apps: content analysis. J Med Internet Res. 2015 May 14;17(5):e118. doi: 10.2196/jmir.4060. PMID: 25977135; PMCID: PMC4468601.
Michie S, Whittington C, Hamoudi Z, Zarnani F, Tober G, West R. Identification of behaviour change techniques to reduce excessive alcohol consumption. Addiction. 2012 Aug;107(8):1431-40. doi: 10.1111/j.1360-0443.2012.03845.x. Epub 2012 Apr 17. PMID: 22340523.
Gaume J, McCambridge J, Bertholet N, Daeppen JB. Mechanisms of action of brief alcohol interventions remain largely unknown – a narrative review. Front Psychiatry. 2014 Aug 26;5:108. doi: 10.3389/fpsyt.2014.00108. PMID: 25206342; PMCID: PMC4143721.
John H. Foster, Colin S. Ferguson, Home Drinking in the UK: Trends and Causes, Alcohol and Alcoholism, Volume 47, Issue 3, May/June 2012, Pages 355–358.
Peter M. Gollwitzer, Paschal Sheeran, Implementation Intentions and Goal Achievement: A Meta‐analysis of Effects and Processes, Advances in Experimental Social Psychology, Academic Press, Volume 38, 2006.
Moon TJ, Mathias CW, Mullen J, Karns-Wright TE, Hill-Kapturczak N, Roache JD, Dougherty DM. The Role of Social Support in Motivating Reductions in Alcohol Use: A Test of Three Models of Social Support in Alcohol-Impaired Drivers. Alcohol Clin Exp Res. 2019 Jan;43(1):123-134. doi: 10.1111/acer.13911. Epub 2018 Nov 15. PMID: 30431660; PMCID: PMC6380519.