Join the
Elite team of GDP members

and in just 28 days

increase your energy, improve your sleep

and wake up refreshed & Ready to

dominate your day
Why do I need a program?

Let's get started on the GDP 28 Day Alcohol-Free challenge and re-wire your brain so that YOU are in control of your drinking. Your family, your career, your liver and your pocket will thank you.
We are called One Year No Beer (or OYNB to our friends), but here is the thing.
You see, OYNB isn't only for men and women who drink beer and despite our name we are not just about giving up for a whole year, because that's a scary ass prospect for most of us. In fact, most of our success stories come from people just like you who want to take a break from alcohol for as little as 28 or 90 days.
It's a 28 day coaching and accountability program designed to help you take a break from and challenge your relationships with alcohol, especially for people who have questioned how much they drink.

STEFAN​ ​DAHLEN
My​ ​first​ ​day​ ​alcohol​ ​free​ ​was​ ​January​ ​1,​ ​2017,​ ​and​ ​I'm​ ​still​ ​going​ ​strong.​ ​I​ ​have​ ​also  started​ ​eating​ ​healthy,​ ​and​ ​going​ ​to​ ​the​ ​gym​ ​3-4​ ​days​ ​a​ ​week.​ ​Went​ ​from​ ​25%​ ​body  fat​ ​to​ ​11%!!  Besides​ ​being​ ​in​ ​better​ ​shape,​ ​the​ ​list​ ​of​ ​benefits​ ​is​ ​tremendous!
-​ ​Better​ ​sleep
-​ ​Better​ ​mental​ ​clarity
-​ ​Better​ ​overall​ ​confidence
-​ ​Saved​ ​$$$
-​ ​Cravings​ ​for​ ​junk​ ​food​ ​dissipated
-​ ​More​ ​quality​ ​family​ ​time
-​ ​And​ ​much​ ​more!!
Anyone​ ​can​ ​do​ ​this,​ ​it​ ​was​ ​not​ ​hard,​ ​just​ ​took​ ​a​ ​mindset​ ​shift​ ​and​ ​motivation​ ​to​ ​push  through​ ​it!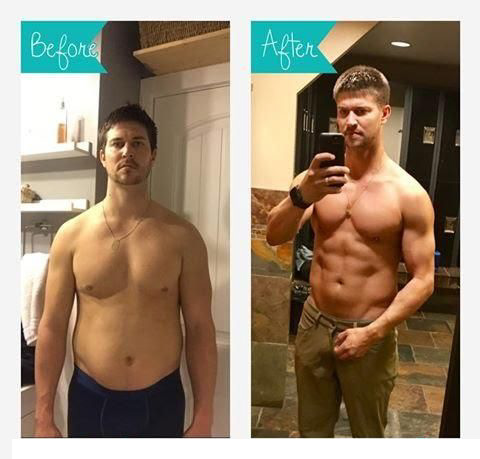 CHOOSE THE SUPPORT LEVEL
THAT SUITS YOU
With three simple packages to choose from, ONYB has everything you need to make your alcohol free challenge a roaring success on any level.
Sporting an easily accessible membership area from which you can get access to all your challenge tools, alongside a bustling, supportive online community, the OYNB experience stretches from our unique email programme right the way through to video and audio coaching and support plus the complete, world-class Mindfit coaching system.
Special Good Dad Project
Discount
28 DAY CHALLENGE
Lifetime Access to:
– 28 Day Email Challenge
Plus:
– 28 Day Free Access to Private
Members Forum and
Facebook community group
See below for full details
£59

£47
90 DAY CHALLENGE
Lifetime Access to:
– 90 Day Email Challenge
– 90 Day Video Course with Andy  (worth £199)
– 5 Week Audio Course
Plus:
– 90 Day Free Access to Private
Members Forum and
Facebook community group
See below for full details
£109

£87
90 DAY+ CHALLENGE
Lifetime Access to:
– Includes Mindfit Training
– 90 Day Email Challenge
– 90 Video Course (worth £199)
– 5 Week Audio Course
Plus:
– 90 Day Free Access to Private
Members Forum and
Facebook community group
See below for full details
£189

£151
Daily Email Support 
Every single day during your challenge we will send you one of our science-backed emails to keep you on track and keep you accountable for the duration of the challenge. All based on the principles of positive psychology and human behaviour change, designed to help you succeed, even when you are finding the challenge a struggle. You can even revisit and stop / start your plan if you fall off the wagon at any time during the process.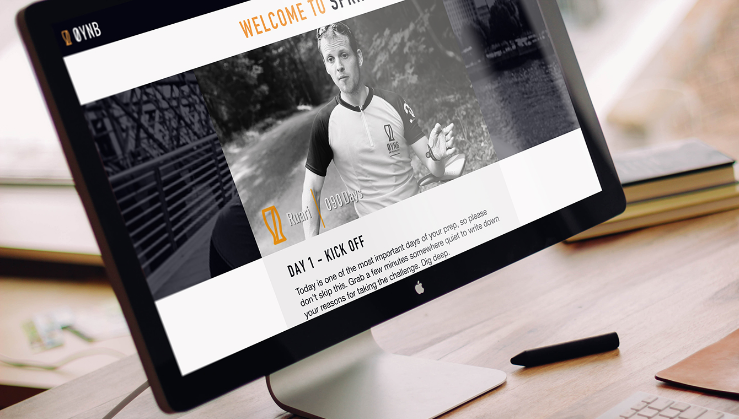 Daily Video Motivation Series
We also understand that some of us engage more with video content, which is why all OYNB members get access to our daily video series throughout the challenge. It's like having a personal coach who visits you each day to keep you motivated, informed, empowered and most importantly on track.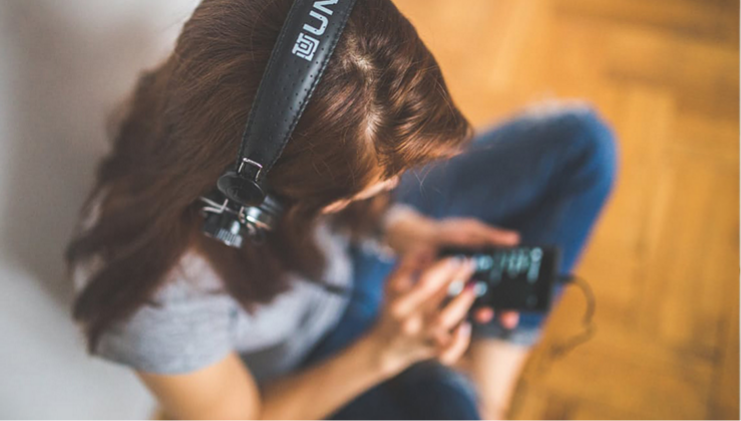 Get Support on the Go
Power up your progress with daily audio content hosted by OYNB co-founders Ruari Fairbairns and Andy Ramage. In line with your weekly "accountability", they'll pump your ears full of even more alcohol free tactics, experiences, stories, laughs, motivation and support – whether you're at home or on the move.
Mindfit: Improving Your Inner Game (Gold Members Only)
Turn your motivation and progress up to 11 with our Gold membership and the unique MindFit training. Developed by some of the world's leading wellness experts, this self-paced course is a truly life-changing addition to your alcohol-free challenge.
Covering an all-encompassing range of wellness topics, from mindfulness to productivity and physical fitness, the activities, techniques and guidance found within Mindfit offer a huge range of transformations when put into practice, including:
Reducing your risk of cardiovascular disease
Lowering anxiety – if not eliminating it entirely from your life
Reducing signs and symptoms of depression and increasing your confidence levels
Boosting self awareness, resolve and determination
Maintaining consistently high energy levels, all day, every day.
Helping you be and feel fitter than ever
Bringing you a wealth of invaluable tips, tricks and strategies you can use to feel healthier and happier every single day, MindFit is the ultimate add on for your 28/90 day challenge and the rest of your life beyond.
BUT THAT'S

NOT ALL

Join the OYNB Challenge and we will give you exclusive access to our in house health and fitness experts video training series worth and additional £49

Our experts reveal…
What foods to eat to dramatically improve your detox & improve gut health – Keris Marsden
Fitness Expert Jamie Alderton on How to make exercise something you love and want to do again and again with
Simple Steps to Achieving all your goals in 2017 – Pat Divilly (Best Selling Author and Weight Loss Coach)
How to Handle Stress without reaching for a glass of wine in the evenings – Annie Grace
How Mindfulness, can help positively change your relationship with Alcohol with mindfulness expert Dr Itai
We believe the OYNB challenge… but more importantly we believe in you and we want you to succeed in this challenge, which means we want to make it easier for you to get started so we have completely elimiated all the risk for you.
If we could zap you into the future so you could see and feel how completely different life will be for you in just 28 days from now, we know you wouldn't think twice about starting your challenge right this instant.
Since we can't do that, we've settled for the next best thing:
A 100% ZERO Risk Guarantee
If you join our OYNB Challenge today and if you don't see the full benefits in the next 30 days then all you need to do is request a refund in full, no questions asked.
It's not just a guarantee though, it's a personal promise from us to you because we know the biggest hurdle is getting started and we believe that you can and will succeed.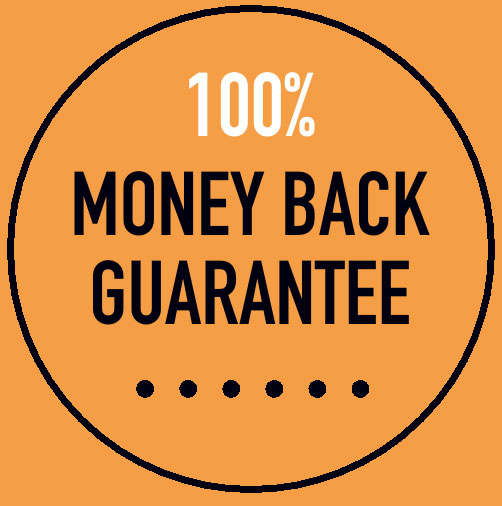 ARE YOU READY
TO STEP UP TO THE CHALLENGE?
So what'll it be? You have two options right now – you can keep on the way you are, struggling with saying "no", giving up control of your life…
Or you can choose to step up to the challenge, take the plunge and finally see all those things you've been wishing for become real… in as little as 28 days.
With our no risk money back guarantee, you've nothing to lose but everything to gain.
You're here for a reason. You know what the right choice is… and you have until the timer on this page runs out to make that commitment to yourself, your partner, your family and your friends.
Because once we're closed for new members, we honestly don't know how long it'll be until we open again. We don't want to overstretch ourselves, so it could be a while as the movement grows.
This is your chance to be a part of something magical.
So do it now – take our OYNB 28/90 day challenge, grab life by the horns and shake every last ounce of value right out of it.
Show them all you've got what it takes. Make yourself proud, and make them proud of you, before you forget it for yet another year.
(And hey, maybe you could teach Tim a thing or two about socialising without the worry.)
You're making one of the best decisions of your life. Welcome aboard, and we can't wait to see you inside!
– Andy, Ruari and the team at OYNB