Discover The 'Alcohol-Free Tribe' That Support Each Other To Stay Connected, Accountable, Focused And Understood!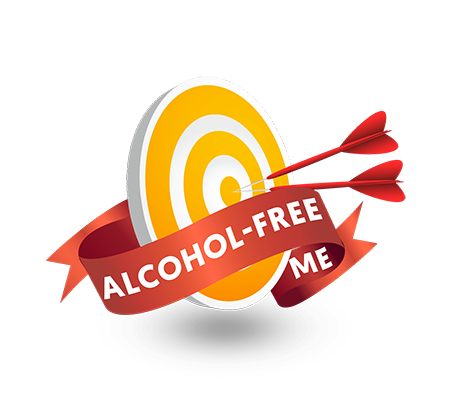 We get together online with you, the Tribe, the coaches and OYNB Co-founder Andy Ramage.

We're always teaching (and learning!) the best ways to create lasting behavioural change

No matter what, we show up every single day – holding you accountable to do the things and make the changes you need to achieve the goals you commit to…

You'll get a relentless push to show up too, and keep the momentum going, no matter what slips, blips and stumbles you encounter along the way

Over 10 times a week we do a live Zoom video conferences – we call it a Huddle – where our coaches go through the week's struggles and successes, break down the elements of each win, and coach you through the problem areas.

And there'll be regular visits from special guest coaches – writers, speakers and other leaders who got AFM into their lives, and then used it to propel themselves onto new heights of personal and business success…
As you're already on your alcohol-free (AF) journey, you will already know about the social pressure to drink again even when you don't want to. 
So many people feel uncomfortable when they hear that a friend or family member has gone AF, and get on a mission to drag them back to drinking. 
It's ridiculous behaviour that flies in the face of what the words 'friend' and 'family' are supposed to mean – but there's no avoiding this harsh social reality.
What we've seen at OYNB is that the Challenge is so much easier for our members if they have even a couple of people in their life who 'get it', are there to listen and chat – and support the AF ideals.
Alcohol-Free Me Membership Is
Change your entire world by transforming your relationship with alcohol.
But for so many OYNB members that's not the way.
They may have been drinking a lot for many years, and their social circles reflect this.
It's no surprise that it's often the same with family too. 
Bad habits around alcohol often begin at home – where children accept them as normal because it's all they know. 
Then as adults they fail to recognise the difference between moderation, controlled use of alcohol, and the casual binge drinking which is the modern reality of social lives all over the world.
Even if you're not a 'big drinker', 
there's undoubtedly pressure to drink at work events, or when out with friends, and a glass of wine goes from becoming an occasional treat, to a regular occurrence, to a daily crutch.
So when a person has an 'a-ha' moment that leads them to consider alcohol-free as an option, that's a minor miracle in itself.
But without a good support system, it's hard to make changes that stick.
Good people around you who are also on the journey to an alcohol-free life.
And inspiring mentors who are further down the path and can lead you through the toughest sections.
That's why we've created a new private group coaching programme for our members.
We've called it:
Alcohol-Free Me
What we've found is – just like real life – when we're online some of us prefer a small and intimate friend group, rather than a very big, busy social scene. 
Some OYNB members find it tougher to get involved with the big group experience and can start to feel 'lost in the crowd'.
Some want to be on the 'inside track' and get a bit more access to the coaching and mentorship from our founders and leadership team…
And some just want to make sure they ace their Challenge with the fewest possible setbacks, and by any means necessary.
We're all different and it really doesn't matter how you get there. But you need to get there.
Finishing your Challenge with your goal achieved is pretty much the most important thing you can do right now. 
Remember Alcohol-Free Me Offers You:
Daily coaching with the OYNB coaches
We're with you every single day, with videos and updates showing you the latest science and techniques from the world of behavioural change and supporting and inspiring you to smash your alcohol-free challenge.
A powerful group of like-minded people
all here to support each other achieve all of their AF goals. The power of the group will help you make the breakthrough you dream of.
A group of qualified coaches to support your journey
We know if you show up you will transform your relationship with alcohol. So our coaches will reach out to make sure you are on track.
Your private inspirational space with the AFM members only
You'll get access to a smaller private Facebook group for you to share and have total peace of mind that only your fellow Alcohol-Free Me members can see your posts.
Weekly learning sessions
Every week, the OYNB coaches will share specifically designed ideas and techniques to help you achieve total AF success.
Over 10 x live Zoom huddles with our OYNB coaches
where you can share your struggles and successes with your AFM Tribe, plus you'll also get the guidance and expertise of Andy and the OYNB coaches to accelerate your journey.
Alcohol-Free Me Membership Is
When you sign up:
You'll receive a welcome email from Andy and the coaching team.

The email contains links to the 7 Foundation Videos presented by Andy – showing how to get the most of your AFM membership.

You'll be inducted into the private group for your amazing AFM community.

You have a chance to quickly jump on a Zoom and introduce yourself to your course mates.
BONUS #1 - Over 10x Coach-Led Zoom Huddles Each Week
Member-Led Group Huddles with inspiring OYNB members so you will never be short on chances to meet with your fellow AFM community to support and cheer each other on.
Bonus #2 - Special Guest Speakers
Will deliver LIVE training to help accelerate your AF journey. Previous guests include Shahroo Izadai, author of The Kindness Method.
BONUS #3 - Friday Focus Recorded Sessions
Quick, coach led recorded video to motivate you through the weekend. It may be a coaching exercise or just a quick power-up to keep your focus strong. We introduce videos of our members and their journeys to where they are now.
Join Alcohol-Free Me To Get Extra Daily Guidance And Support, So You Can Finally Transform Your Relationship With Alcohol
Alcohol-Free Me Membership Is
Alcohol-Free Me Membership Is
"I signed up for Alcohol-Free Me October. This was a different experience from OYNB and just what I needed. The live calls and daily accountability have made the difference for me. I also feel very close to the group.
"When you hear and see people talk about their journey it creates a bond. Part of the reason this is working is that I don't want to let the group down. But if you are struggling don't be afraid to put it out there; you will only receive support and guidance, no judgement.
"For the first time in a long time I feel empowered over the beer. I can start to see a life where alcohol is just not in it. I still have work to do but it has been much easier with Alcohol-Free Me."
"I found myself struggling on my own and wanted the extra accountability and support of the AFM group. I loved the feedback I received from Andy within the Zoom meetings and also the fact he replied to my posts. He is an excellent coach with some really brilliant suggestions. 
"AFM made us accountable to each other but also gave us the opportunity to support one another. I found it really helpful."
Here are some of the questions we've been getting about Alcohol-Free Me:
Q. How long does AFM go on for?
A. Alcohol-Free Me is a rolling monthly subscription. You will be billed every 30 days. You are welcome to join AFM for as long as you need the extra accountability and support we offer.
Q. Will I get the help I need?
A. The coaches are there to ensure you get all the support you need, and you can reach out at any time you need help. You've invested in OYNB and AFM, we're invested in you achieving your goals – your success is our success.
Q. What if I reset again?
A. If that happens, we'll be there for you. No judgement, just a helping hand. The most important thing is to maintain momentum in the right direction. And when you notice your habit triggers being provoked, that's the most important time to reach out to your friends and coaches in the AFM group for immediate support.
Q. Do I need to subscribe every month?
A. No – the subscription automatically rolls over every 30 days until you cancel it.
Q. How do I cancel an AFM subscription?
PS: One more thing to consider – something everyone wants more of, but is always unavailable – at any price.
That's
time
. The most precious asset in all the world.
Can you really afford to delay, and miss out on even one more day of your life where you wake in the morning feeling fresh, clear, motivated, happy and proud?
And when it comes to coaching – the sooner you start the more progress you make, faster and easier, in all areas of life.
Alcohol-Free Me Membership Is
"

Initially the alcohol-free journey is tough going, you have to put in the hard work, but the rewards are just amazing. Life is simpler, calmer, there is clarity about who I am as a person and life is more exciting than it's ever been."
Those are the words of AFM member, Claire MacAskill. 
Initially skeptical, she decided to take a punt on AFM, and it turned out to be a great decision.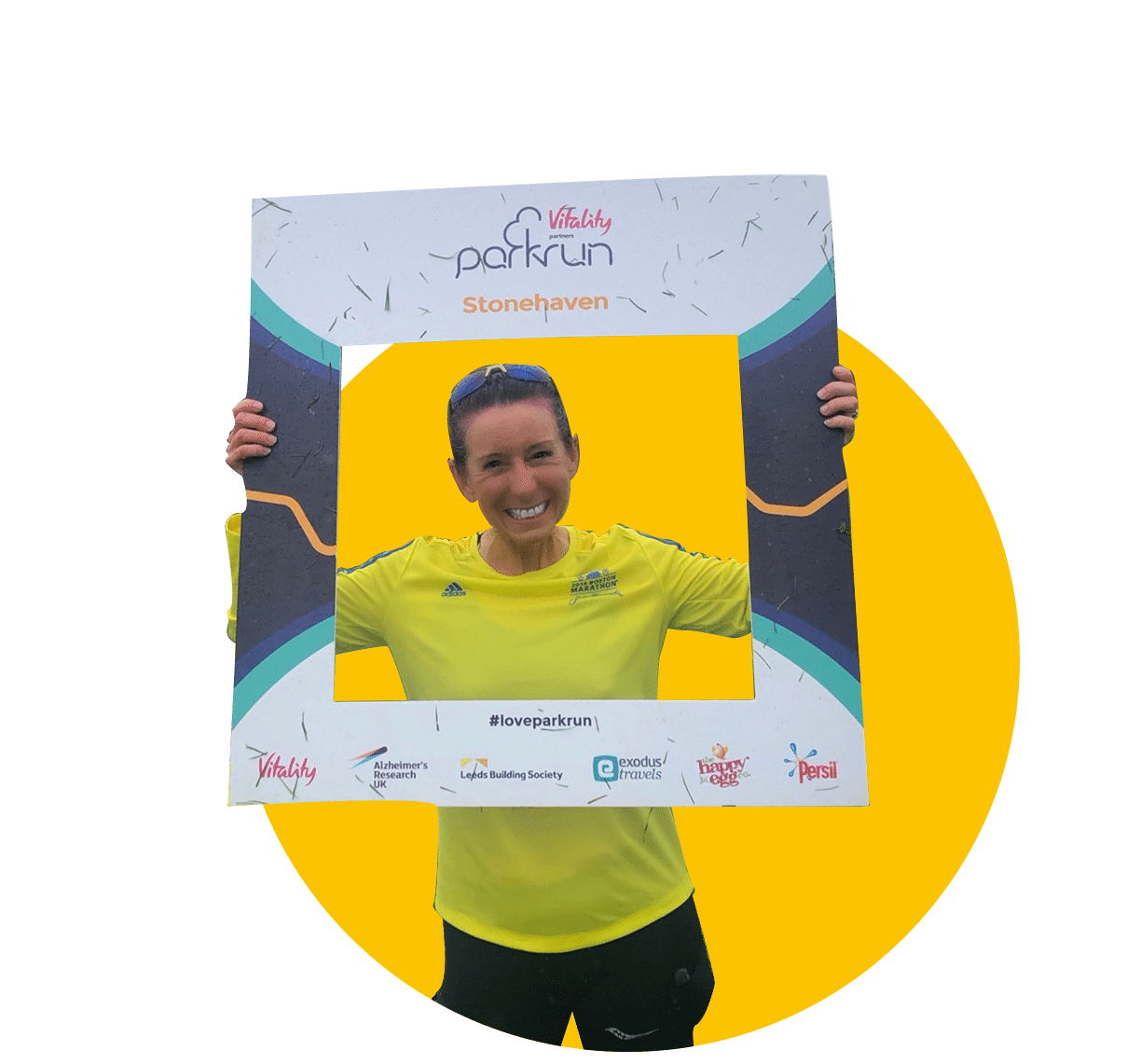 "At the start of this year I knew I wanted to stop drinking for good. Something had shifted in my mindset and I wanted to give it a go. 
"I was training for a marathon in April and we were combining it with a holiday. I knew this would be my first key challenge to get through. 
"The marathon itself was an awesome experience and post race I celebrated with a strong large coffee and some local home made lemonade! I continued the holiday without drinking which was a huge step forward.
"Six months in and I had negotiated a birthday event, a summer holiday and various occasions out. However I felt stuck. AFM August was coming up but I really didn't think it would be for me… 
"HOW wrong could I have been! AFM has been awesome!
"Andy's advice in the initial zoom call was if you throw yourself in, get out of your comfort zone and participate, you will reap the benefits. 
"I thought why not, I'm here, give it a go, so I did. 
"The smaller group format helped with being able to share and listen to others. The Tribe are so encouraging, positive and supportive, when you need help its there. 
"Personally the journaling has been a 'game changer' it has helped focus where I want to go and what I want to get out of this journey. I've benefited so much I have continued into the September AFM and intend to carry on with the Mastermind course in October."