May is National Walking Month and fitness experts agree that walking is hard to beat as the best exercise of choice.
A third of the world is currently in lockdown, with the population under restrictions for how much time can be spent outdoors. This has resulted in those who are able to, working from home, and many others on furlough. Without the daily commute to work, and limited access to exercise outside the home, many are finding that their step count has dropped in the last few weeks. In fact, Fitbit revealed that step count has dropped by between 7% and 38% across various European countries, and by 12% across the USA during the final week in March 2020. 
This drop in step count is to be expected due to the encouragement for individuals to stay at home as much as possible, but keeping moving is really important for our health. Exercise increases the serotonin and dopamine levels in our brains. Without these, it's much easier to feel unmotivated or down in the dumps. Given the anxiety surrounding the pandemic and the heightened sense of stress everyone is feeling, it's more important than ever to conserve your mental health, and to stay fit.
Fitness experts agree that walking is hard to beat as the best exercise of choice – and it could offer even more advantages than you think.
Health benefits of walking:
Burns calories which aids maintaining a healthy weight
Strengthens the heart
Helps to ease joint pain
Can assist in boosting immunity
Helps to boost energy levels
Ultimately, can extend life span
Doing your bit to flatten the curve by staying home and taking the necessary precautions is of course the priority during this time, but it is important to try to continue moving as much as you can to maintain a healthy lifestyle. Walking as little as 30 minutes per day can make a big difference, however if you cannot manage as much as 30 mins, remember that 'little and often' can be a good approach to incorporate a healthy habit.
Reasons to continue walking during lockdown:
1/ Burn calories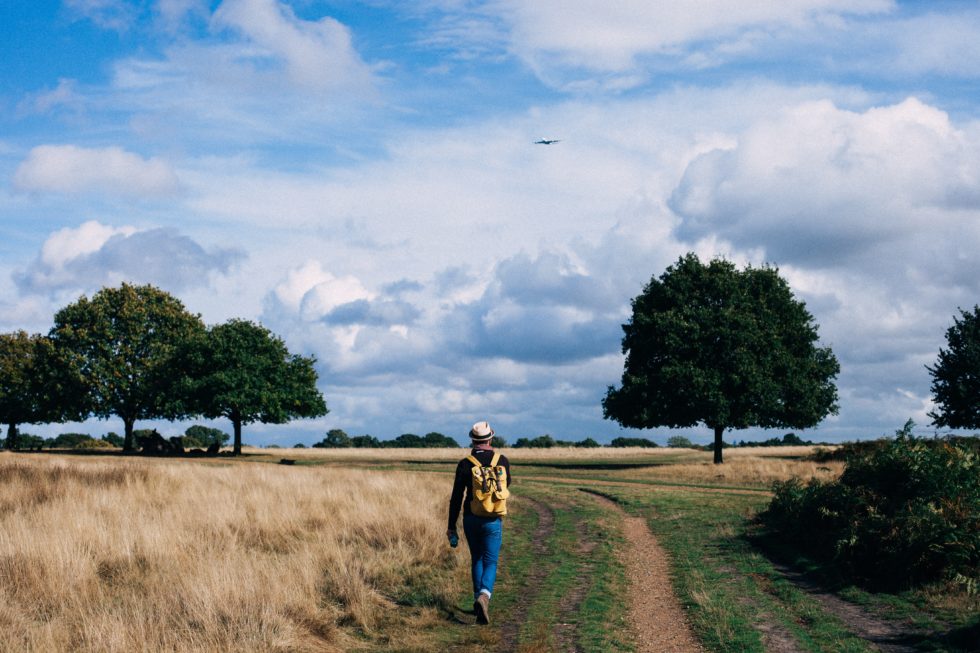 Walking can help you burn calories which in turn can help your body burn fat to maintain or lose weight. Your actual calorie burn will depend on several factors, including your personal body chemistry, walking speed and the distance covered but as walking is a low impact exercise, you can be burning calories without feeling like you're having to work too hard!
2/ Strengthen your heart
Studies have shown that walking at least 30 minutes a day, five days a week can reduce your risk of heart disease by twenty percent. And the risk may reduce even more when you increase the duration or distance you walk each day, especially if you are walking at a 'brisk' pace. 
3/ Ease joint pain
Walking can help protect the joints, including your knees and hips. That's because it helps lubricate and strengthen the muscles that support the joints. It is for the same reasons that walking can benefit people living with arthritis.
4/ Boost immunity
Walking may reduce your risk of developing a cold or flu. A recent study by scientists in North Carolina tracked 1,000 adults during flu season. Those who walked at a moderate pace for 30-45 minutes a day had 43 percent fewer sick days. 
5/ Boost your energy
Going for a walk when you're tired may be a more effective energy boost than grabbing a cup of coffee! Walking increases heart rate which allows for oxygen to fill the blood and flow throughout the body, feeding the muscles and organs. It can also increase levels of cortisol and other hormones that help increase your energy levels.
6/ Extend your life
Ultimately, regular walking could extend your life. Research reported in the British Medical Journal found walking an average pace compared to a slow one, resulted in a 20 percent reduced risk of overall death, while walking at a brisk pace reduced the risk by 24 percent.
Walking in the lockdown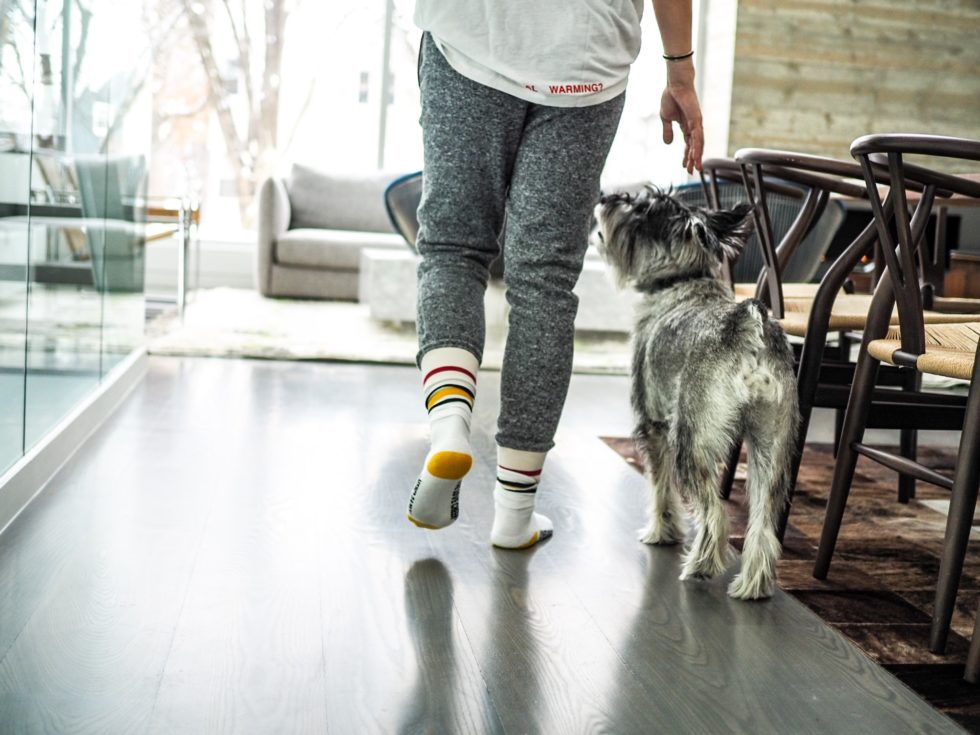 So with this information in mind, we can see the benefits of continuing to walk as much as possible. This does not mean, however that we should undermine the advice of governing bodies asking us to stay in doors. In the UK, we are currently allowed to leave our homes for one hour a day for exercise as long as we maintain a safe distance from others around us. So, if you live somewhere that you can safely walk outside without breaching social distancing rules then making the most of this hour by walking briskly is a great idea. 
If you live in a crowded part of a city, you may be worried about keeping your two meter distance from other pedestrians, so why not go out when the sun is rising? Or make the most of the longer spring evenings by stepping outside when you have finished work for the day when the streets are a little quieter.
The UK government has issued new guidance which means that councils must keep parks open during the lockdown. Ministers have admitted that while the virus doesn't discriminate, lockdown measures are much harder for people who don't have gardens or open spaces to exercise in. So, if you're bored of pounding the neighborhood pavements, you can always head to your local park for your daily exercise.
Get creative
Alternatively, you can keep your step count up by getting creative and finding ways to walk around your home. For example, if you have stairs, set a timer for 5-10 minutes and just walk up and down your stairs. Walking up an incline, such as your stairs helps to build the intensity of your walking which can positively influence your fitness levels. If you wanna take it a step further (pun intended), bring along some small hand weights (tins of beans work just as well!) and hold these as you complete your workout. 
If you do not have stairs, then you can use a corridor, or room to walk up and down to similar effect. Alternatively, you could 'walk' in place, marching to keep your feet moving. By repeating this various times throughout the day, you may rack up more steps than you realise! Get into the habit of doing this as you wait for the kettle to boil, or the toast to pop out of the toaster.
If you're working from home, set an alarm and try to take a break from your desk every hour. While you take the break, make sure you make a certain number of steps. You could walk around the house twice – or take a stroll around the garden if you have one. You can even utilise the time you spend on the phone by getting up to walk while you talk.
Walking for mindfulness
Walking is often recommended as a good mindfulness activity to help with anxiety. For many, this has been a stressful time, and walking may be a useful tool for you to workout some excess energy and calm your nerves.
Try to use your walking time in a mindful way. Listen for five sounds, look for four colours, identify three smells or two different sensations (like the breeze on your face) and think one positive thought of gratitude. There are some silver linings to the current lockdown – the roads are much quieter than usual so it's easier to listen to your own thoughts while you notice your surroundings. 
As we head towards summer, we can expect more sunshine and longer days. May is National Walking Month and just because it feels like life is on hold, it doesn't mean your fitness has to be the same.