Our top recommendations for the best health and wellness blogs to check out today!
As life evolves into this new world where we get used to eking out loo roll and eating anything except pasta because no one's actually seen a bag of pasta since the end of February, we appreciate some things in life that we may have taken for granted beforehand.  
To be fair, we have access to a heck of a lot more than people had during previous global pandemics. Technology and the internet mean that we can benefit from online shopping; 24/7 access to news, social media, entertainment and information, education and more. Such as the wealth of engaging and inspiring podcasts or blog content out there to explore. 
Our top health and wellness blog recommendations:
Loungewear, leisure time and home learning
Many of us are working from home (hellooo comfy loungewear) and discovering the joys of only having to commute from the kettle to the laptop. Others are juggling the kids, learning from home and needing to feed hoards of hungry people several times a day, since school dinners and Pret vanished from our lives.
Most of us, cut off from being able to go shopping, socialise or do any of the extra-curricular stuff that we're all used to, are finding that we have something unfamiliar on our hands: time. No one saw that one coming. We've got time to do things again.
One way to pass some of that time is to discover new blogs and bloggers that are right for right now and start getting inspired.
Our top wellness blog recommendations:
Sonima
This blog focuses on clean eating, yoga, fitness, meditation and mindful living. The website aesthetic is soothing and there are plenty of stay-at-home workouts and practices to get started with. The recipe and nutritional information are particularly good, and check out the food photography: it's beautifully done.
Greatist
If you like a constant supply of witty, vibrant and fresh content, then Greatist might become your go-to daily blog stop. Most aspects of fitness, current wellbeing trends and nutritional information are featured and the tempo is decidedly upbeat, which could be a boon for thousands of people right now.
Well and Good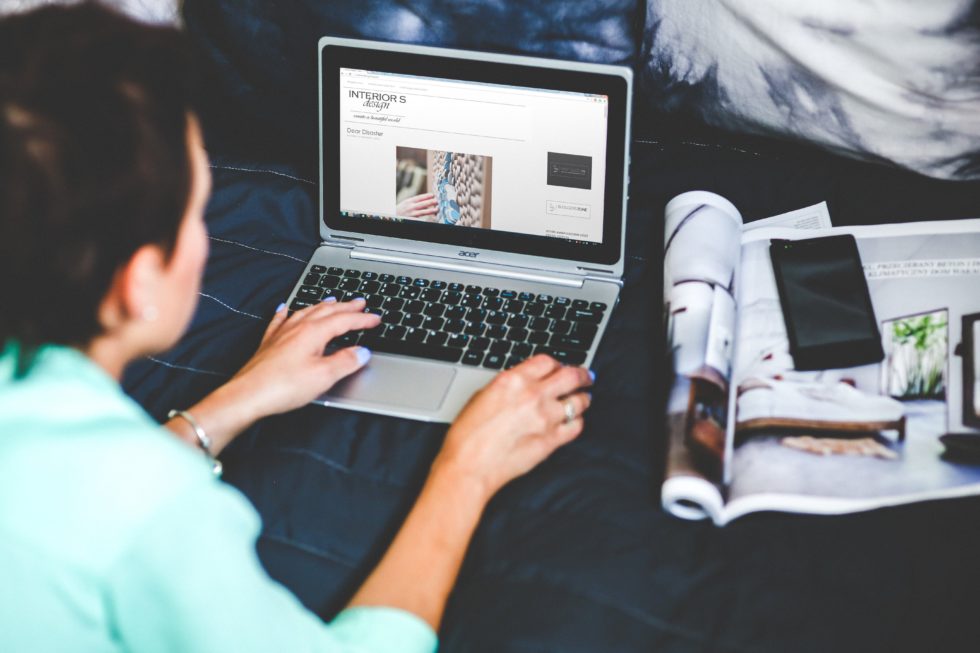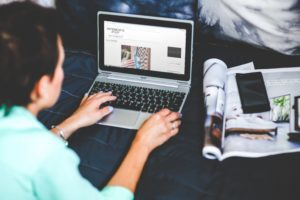 Looking for a health and wellness blog that doesn't shy away from more off-beat topics such as what the benefits of never cutting any of your body hair are, online dating during a global pandemic and throwing a virtual dance party? Start following Well and Good for entertaining, interesting subjects and some fresh ideas about familiar topics.
The Healthy Apron
If you sometimes roll your eyes at health and wellness content that's a little light on facts and heavy on bloggersphere spin, then try The Healthy Apron for size. Its M.O. is credibility, with peer-reviewed studies, in-depth research and a somewhat academic focus. But if that sounds too dry to be fun, it's not. The writing is lively, the content is engaging and the knowledge that you're learning something useful is rewarding. 
Jessamyn Stanley
With 400k followers, Jessamyn Stanley is an inspirational yogi who doesn't just challenge stereotypes, she shatters them into tiny pieces. Jessamyn usually teaches yoga classes around the world, but the current global lockdown means that her Instagram feed is an even richer source of body-positive wisdom than usual. Jessamyn pulls few punches: her feed is often about her inner musings, and while it features some great photography, this isn't an airbrushed glimpse into this yoga Queen's world. By that, we mean that there is some adult content and a little cursing, basically. So fair warning, but to leave out Jessamyn's joyful, air-punching, love-yourself messaging and solid health and wellness knowledge would be remiss of us.
The Fit Nest
For straightforward, feel-good stuff, The Fit Nest is a great place to hang out online. Written and curated by Zehra, a former Kinesiology and Health Scientist, enjoy easy, at-home routines, food ideas and mindfulness inspo. If you've got kids stuck at home during COVID-19, then there are some great ideas for family workouts and food prep.
Mellowed.com
This blog is primarily about reducing stress in our lives, being calmer and managing everyday anxieties. It's a good place to be right now. There's engaging, interesting writing, practical information, and a welcome lack of the more frenetic blog style that can leave you feeling a bit overwhelmed with images, product-pushing and sign-up opportunities every 3 seconds. It genuinely feels a bit…mellower.
Online Lifelines
Like a selection box of chocolates that you definitely didn't order online as a special Easter treat and have opened anyway because Coronavirus, you can pick and choose your health and wellness blog to suit your mood and the day.
Online forums have never been so important. They can be a lifeline for people stranded at home alone, juggling a whole new bunch of challenges and wanting to stay as healthy and positive as possible.
If you are looking for an online community where support and sharing in health and wellness advice is abundant, then check out the OYNB Challengers Facebook group. There's no better place for judgement-free, friendly support and help. Sure, we're socially distanced from each other, but we're still right here and we've still got your back!