Workplaces and alcohol have a long and tipsy history together – from 60's era Mad Men to the beer fridge nestled next to the ping pong table in the office games room today.
For most workers, telling them they can't roll into the office stinking of alcohol is unnecessary – because it's taken as read. But drinking on the job hasn't gone away – it has simply evolved. Now workplace drinking tends towards beer or wine and it often takes place at the end of the day. It's a perk for longer work days, and it happens in numerous workplaces across several industries. 
Six of the booziest industries:
Tech industry
Advertising and Marketing
Hospitality
Legal industry
Medical industry
Financial industry
A survey by Glassdoor, a site where staff can write reviews about their employers, found 11% of employees say they have alcohol available in the office in the form of a beer fridge, a bar or a drinks trolley. While some may see this as a perk of the job, alcohol can have a negative impact on productivity and long term health of staff. Here are some of the booziest industries to work for.
Tech industry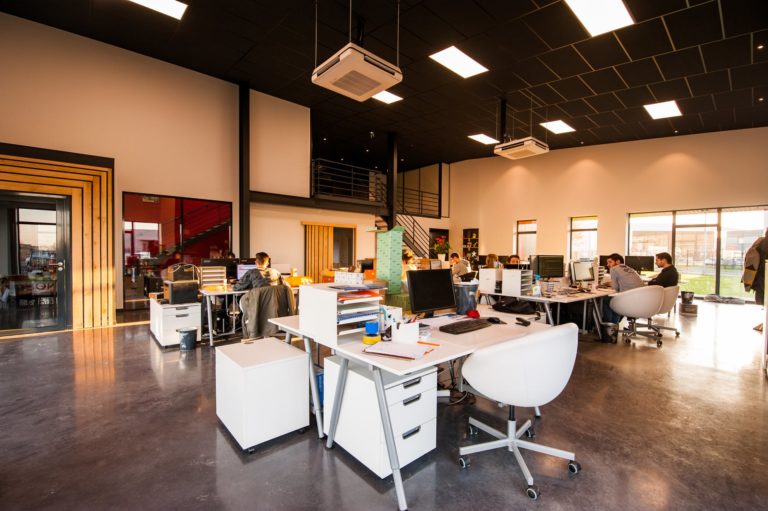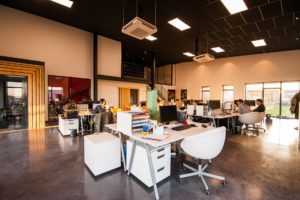 Since the dot-com boom, the tech sector has been known to go heavy on the workplace perks in compensation for its long-hours culture. This often includes free alcohol. In a recent survey, it was the tech industry that took home the prize for the being the most booze-friendly. Twitter, for example, stocks complimentary beer and wine in fridges at its San Francisco office. Yelp has craft beer on tap from kegs for staff and guests, while DropBox offers its workers free spirits on its "Whisky Fridays".
Laura Morrison, who worked in the IT industry in the early 2000s, says drinking was expected for career advancement. "Earlier in my career, one of the personal assistants took me aside, noticed I didn't drink much at work functions and said 'look this is expected, you need to join in.'" She now works with businesses to help improve workplace behaviour at Salutem Health, a workplace health consultancy, and rarely drinks.
Advertising and Marketing
The advertising industry has moved on from the Mad Men era of the 1960s. Ad execs are no longer indulging in three-martini lunches or breaking out the whisky at 11am. But many advertising companies still have a beer fridge or bar in the office. At the Arnold Worldwide Ad agency in Boston, there's a beer vending machine nicknamed Arnie. Employees are given 3-5 drink credits per month, plus additional credits as rewards. PR firm Hill and Knowlton has a bar and terrace at its new London offices, Saatchi and Saatchi boasts an in-office pub for its staff, while advertising agency J Walter Thompson's office in New York has a 50-foot long bar. 
Cath Taylor, who works in PR in London, says "sometimes you just want a little something to get the creative juices flowing or celebrate a successful day."
Hospitality industry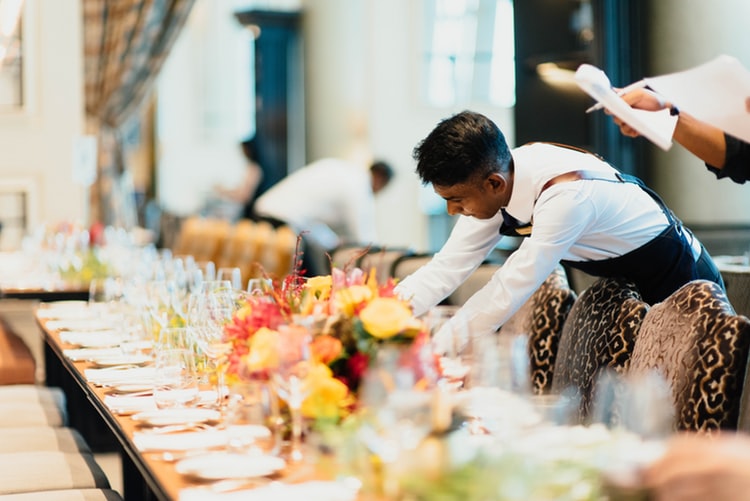 The hospitality industry is another sector which is known for its boozy culture. Bartenders have a high level of accessibility to large amounts of alcohol, and many pubs and restaurants allow their employees a free drink when their shift finishes. Over 12% of chefs admit to drinking too much, too often. Chefs work long hours, the environment is hot, fast paced, and tempers tend to fly during peak hours. Generally, a drink after work is used to take the edge off. 
The Licensed Trade Charity's Support and Care arm, says it "recognises the issue of hazardous drinking across the industry, which is a real concern". Kath Gill, Head of Support & Care, says: "Independent research has shown that more publicans and bar staff suffer from cirrhosis and other alcohol-related health problems than people in other jobs. For many people, working in pubs is a lifestyle choice and not just a job, but with that comes the risk of alcohol dependency."
Another UK charity, Hospitality Action, similarly acknowledges a prevalence of alcohol dependency in the hospitality sector, claiming that as much as 15% of the industry suffers with alcohol or drug dependency, compared with a 9% UK average.
"We believe that the hospitality industry is particularly prone to alcohol and drug abuse," says Penny Moore, CEO of the organisation. "This is definitely just as much of a problem now as it ever was. "Employers are becoming more responsible with regards to their policies, but excessive consumption remains the same. It's too easy to turn a blind eye to this and something more needs to be done."
Legal industry
The legal sector is still an industry that maintains a boozy culture. It's a highly stressful job with long hours and sometimes absurd expectations. It's difficult to progress, there's huge competition and people will do anything to progress and make partner, which often includes drinking. 
Patrick, a London lawyer in his late 30s says: "All the firms I have worked for have had a booze culture". A significant part of his job is 'business development', known as BD. Patrick says "BD is all about maintaining relationships with existing clients and trying to win new clients. BD involves booze as a social lubricant, it makes people more willing to loosen up and bond," he says. "If you don't do BD successfully, chances are you won't ever become a partner. So the consumption of alcohol is an unspoken necessity, if you want to progress." 
Doctors
The medical profession is another industry that has a boozy culture. Doctors find it hard to switch off from the responsibilities involved in caring for patients and many turn to alcohol to help them cope. The British Medical Association estimates that one in 15 healthcare professionals will develop a reliance on alcohol or drugs, and doctors are three times more likely to develop cirrhosis of the liver than the general population. Recent research by academics at Birkbeck College in London found that one in three medics used alcohol to feel better, one in five to cope with a stressful event, while 5% were dependent on booze.
About 1,000 family doctors a year seek help from the GP Health Service, which supports them with issues including burnout, stress and dependence on drink or drugs. It has worked with more than 2,200 GPs and trainee GPs since it launched in late 2016 and has about 1,600 medics on its books.
Ed is a 34-year-old doctor who sought help. He says his problems began as a medical student. "On Fridays everyone would be off down the pub. That drinking culture makes it so much easier to get into once the stress of working life starts to take effect."
Finance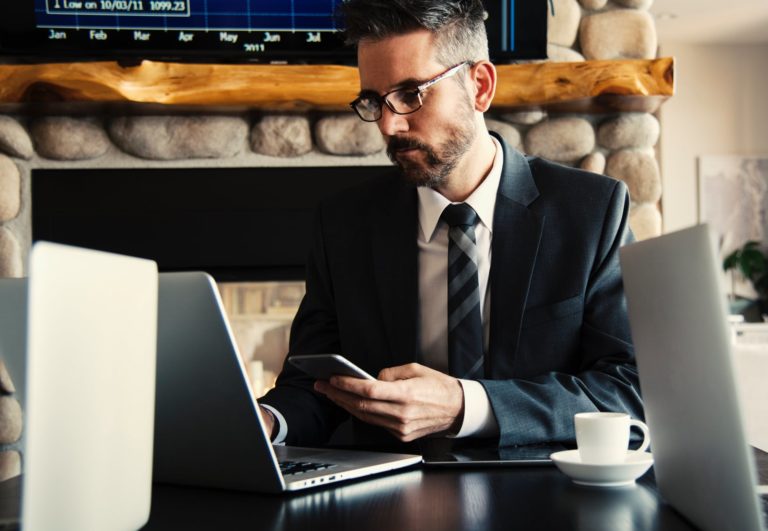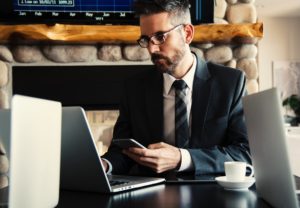 The financial industry has long been known for its drinking culture. Boozy lunches, paid for on expenses, are where the brokers and traders get their deals done. But there's been a recent shift change. Earlier this year, the giant Lloyd's of London insurance market, in the City of London, set out a new code of conduct for employees that included barring anybody deemed under the influence of alcohol or drugs from its Leadenhall Street headquarters. 
The 331-year old institution, where brokers and insurers meet to do business, is regarded as the last bastion of the financial district's boozy culture. The ban was said to have been prompted by revelations of sexual harassment and generally boorish behaviour. Two years ago, the institution banned its staff from drinking between 9am and 5pm. But this only covered about 800 direct employees. Lloyd's is made up of thousands more people and independent operators. The organisation says there are about 40,000 pass holders who have access to the building. Now anyone deemed under the influence of alcohol or drugs will be barred from the building. Security guards will have the right to confiscate passes of anyone breaching the new rule. The on-site bar is being turned into a coffee shop. 
Responsibility of employers
Medical professionals and charities worry about the availability of alcohol in the workplace. The Institute of Alcohol Studies has warned that it can impact productivity, quality of work and lead to more mistakes being made. The International Labour Organisation estimates that up to 40% of accidents at work involve or are related to alcohol use. Alcohol Concern warns that bars and alcohol fridges can encourage just the sort of heavy drinking culture that leads to alcohol problems. It insists that employers have a responsibility to their employees not to encourage such behaviour. 
"When alcohol becomes a component of the workplace and workplace socialising, it can become problematic for people who can't drink or don't want to drink," says Andrew Misell, a director at Alcohol Concern. "It can also exclude people whose faith or health doesn't permit them to drink."
Now more and more companies are introducing health and well-being policies to encourage workers to maintain healthier lifestyles. These include alcohol policies, which aim to minimise the risks associated with alcohol and drugs in the workplace, and educate staff about safe and sensible drinking. One Year No Beer aims to do just this, transform the world's relationship with alcohol. 
So if you think you own, manage or work for a company with a boozy culture, why not enquire about OYNB's corporate program by emailing [email protected] or check out the website at www.oneyearnobeer.com and be a pioneer in employee wellness.