Doing something nice for someone else is a surefire way to put a smile on their face, and when better to do so than during a time when anxiety and stress may be higher than normal.
These random acts of kindness don't need to be over the top gestures either, they can be as simple as sending a message to a friend to let them know you are thinking about them. 
It is about putting positive energy into the world to improve the experiences of those around you. And a happy by-product of this too, is that by being kind to someone else, you get that warm fuzzy feeling, knowing that you have done something to make someone else happy. 
Ideas for random acts of kindness you could do for others:
Leave a potted plant or flowers at someone's door

Send someone a care package

Donate money to charity in someone's name

Post a thoughtful note

Let someone skip in front of you in a queue

Ask neighbours if they need any food or other essentials
A way to stay together when we are apart
We may be having to put a physical distance between ourselves and others at the moment, but maintaining connections with other people is vital for our mental health. 
Humans are fundamentally social creatures, and we thrive off social interactions and connections with others. By building strong relationships, we are more likely to have a positive sense of self, and less likely to suffer from bouts of anxiety or depression. Studies have shown that social interactions can extend beyond improving mental health, and can have a positive correlation with physical health too, with those maintaining strong interpersonal relationships having a 50% chance of living a longer life span. 
While you can complete these random acts of kindness for those closest to you to nurture strong relationships, it can also be fun to think of ways in which you can find random acts of kindness you can do for strangers. You may not know the person you are trying to make happy, but by engaging with those outside your usual circles and being a positive influence on your community, you're more likely to feel connected to the wider world.
Random acts of kindness to make someone smile
Before we had to adapt to a new way of life, random acts of kindness may have involved paying forwards for a coffee for the next person to come into a coffee shop, leaving money in a vending machine for the next person to get a snack, or baking something for your neighbours to enjoy. These activities have become slightly harder to carry out, but that just means we have to get creative and think of new ways to pass on the positive vibes. 
Leave a potted plant or flowers at someone's door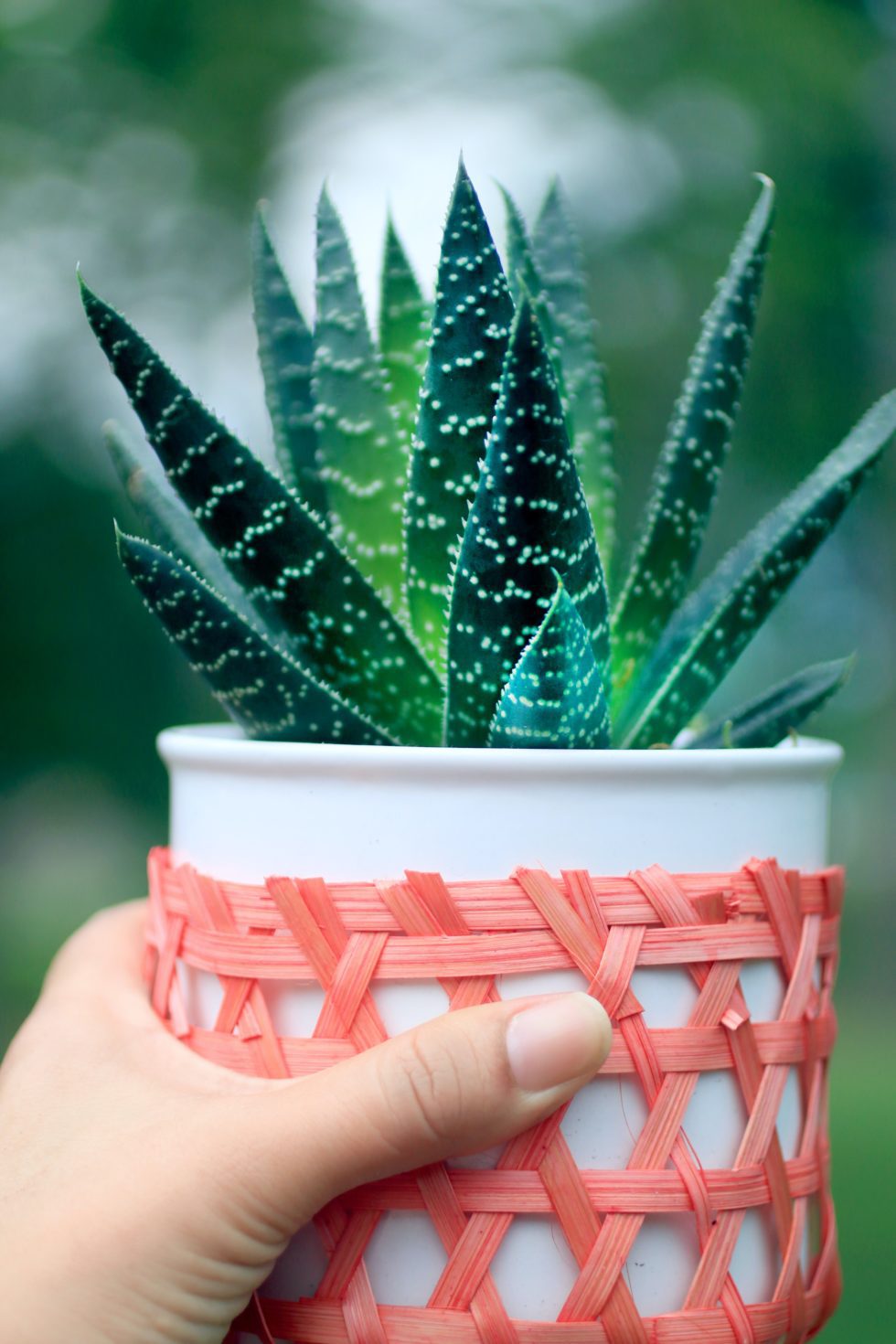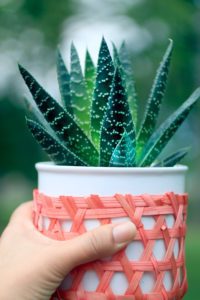 Is there a particular house you walk past each day, a neighbour you haven't introduced yourself to, or do you have a friend who needs a pick-me up nearby?
Flowers or plants are known to have health and wellbeing benefits such as reducing stress, increasing compassion and improving mood. By leaving flowers or a potted plant outside the door of a friend, loved one or total stranger, (keeping a safe distance!) you can almost guarantee it will be happily and gratefully received. 
Send someone a care package
What better way to show someone you care, than with a care package! 
There are a couple of ways in which you can go about creating this special delivery. You could repurpose an old cardboard box and curate some of the recipients favourite items such as tasty snacks and treats, puzzles or games, photos or snippets of magazines you think they'd enjoy and anything else you can think of. 
Alternatively, there are online services such as Brown Paper Packages, Etsy or Not On The High Street that have pre-made or curatable boxes that they will package up and send for you. It is worth doing a little research to see what local services are available in your area so you can support any local businesses offering similar care package boxes or services during this time. 
Either way – if you can imagine yourself enjoying receiving one, then you know someone else would love to have this left at their doorstep!
Donate money to charity in someone else's name
A random act of kindness doesn't necessarily mean getting someone a gift. Instead, you could donate to a charity that you know means a lot to someone on their behalf. This one is a double whammy, as you get to contribute towards the positive work the charity does, whilst also putting a smile on the face of the person you donate for. 
Post a thoughtful note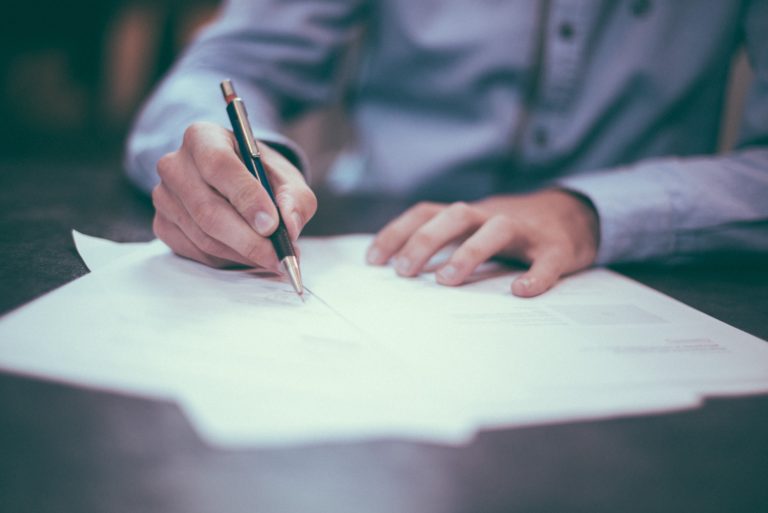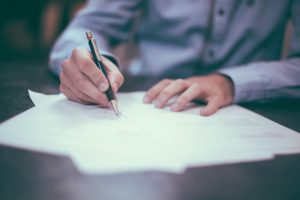 If you're on a budget, then don't feel obligated to have to invest money into making someone else happy – after all, it is not about material gain. It is always the thought that counts!
You could write a heartfelt letter, a funny story, create your own word search for them to complete, or maybe just tell them something you appreciate about them. It is about showing them you took the time to make them smile!
Let someone skip in front of you in a queue
It may sound trivial, but haven't you ever been in a rush to get something done, but you're stuck in a queue of people waiting? With a number of supermarkets, post offices and other shops putting restrictions on the numbers of people allowed in store at once, there are often queues outside the entrances. Next time you head down to get your essentials and you're not in a rush to get anywhere, consider allowing the person behind you into the shop first – it is a small, but selfless act that someone else is likely to appreciate!
Ask neighbours if they need any food or other essentials
This final random act of kindness idea is a practical one, as it is likely that there are other people in your life or community that are more vulnerable and may need some help shopping for the essentials. The next time you are on your way to do your food shop, consider who might be in need of some help, give them a phone and see what they might need. You can leave their shopping at their door, retreat… and let them collect their shopping from a safe distance. 
Get your thinking cap on
These are just a few ideas for little acts of kindness you could do for those around you and by no means are these all the options. Take a minute to consider some of the unique ways in which you could do something nice for someone else and start spreading some joy!