"Before OYNB going on a dry spell was all about deprivation, doing it through OYNB really opens your eyes to all you gain."
We were your quintessential Irish party couple. Life was one long party and it was always shrouded with drink. We were always first to get the party started and the last to leave. Before the kids came along, we partied every weekend with copious amounts of alcohol, we didn't worry about hangovers as we had no real responsibilities. We never argued or got into any serious trouble, a few close scrapes perhaps, we were just happy go lucky. It never really interfered with our work or life, we worked through the hangovers, had some very early Monday nights and back to the gym on Tuesday. 
Our tails were tethered once the children came along and that's when we started drinking at home. We couldn't wait until Thursday night to crack open the beers and wine and top it all off with a nice G&T. Over the years to had limited our smoking to only when drinking so the tobacco was out every Thursday night also. We'd repeat this routine every Friday and Saturday and of course Sunday lunch was all about the aperitif and bottle of wine with the Sunday roast. When we did go out we really went for it, starting before we even left the house.
As time went by…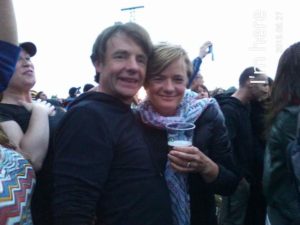 The hangovers took longer to get over, we weren't able to bounce back on a Tuesday anymore. We would feel guilty and anxious as we had lost another weekend with nothing achieved and for the bad example we were showing to our kids. Not to mention the coughing and feeling awful after smoking all weekend. 
We did a few dry January's and white knuckled it through, looking to go back on the booze and fags in February. That last February was different however, we really berated ourselves for slipping back into old habits. We had heard about OYNB, but it sent shivers down our spine. The thought of giving up alcohol for a whole year!! We followed from afar, listened to some podcasts and implemented a few of their tricks and tips.
In May we went on a dry spell again
It felt fantastic. We drank on holiday after but a lot more moderately than our normal session and the day we returned Andrew signed up to the OYNB challenge. I thought he was mad and decided I would only drink on social occasions. I really missed my drinking buddy, but I could see the change in him, his determination, his newfound energy, creativeness and patience with the kids. He mentioned he had an amazing idea about creating an alcohol-free spirit, I scoffed, we were always conjuring up plans to start our own business that never materialised. I woke up one morning in the horrors after a very boozy night out and signed up that morning.  
The AF Challenge and starting Silk Tree
The goal was never to give up for good or even a year, that was unthinkable. We just wanted to take a break for a while, re-assess our relationship with alcohol and learn to drink in moderation. However, from the moment I posted my first post I realised there was a whole lot of people out there exactly like us. The support and stories from everyone really got us through the early days. The daily emails from OYNB were invaluable and everyday we learnt something new about ourselves, for example, how much alcohol was holding us back. In fact, we found it surprisingly easy to abstain and really embraced our newfound alcohol-free life. 
When in doubt and that little voice in your head is telling you you've done great and a glass of wine would do no harm, you just reached out to the group and their support got you through. Andrew was determined to start his own business and the day he came home with a distiller I knew I had to get on board. We set about putting all our newfound energy into distilling and came up with the formula for Ireland's first distilled non-alcoholic spirit, Silk Tree. I set about creating the brand and within a year of joining OYNB we had completely reinvented ourselves as Entrepreneurs. Silk Tree was on the shelf and voted by BBC Good Food as the best tasting alcohol-free spirit on the market. 
I have learned so much throughout this experience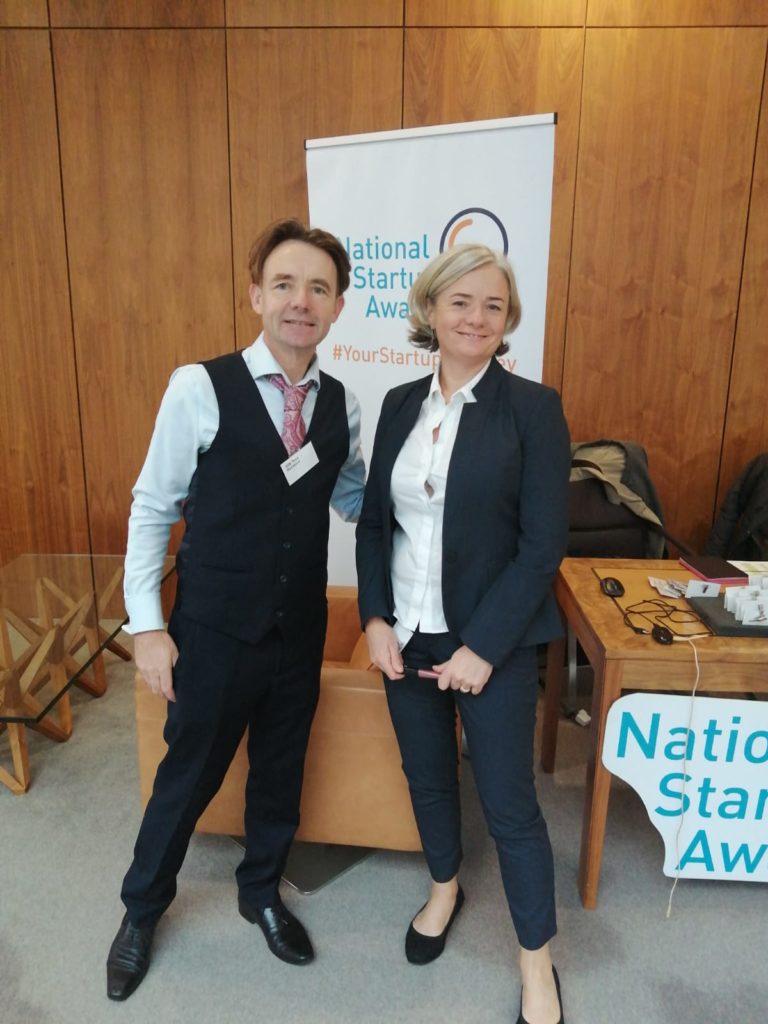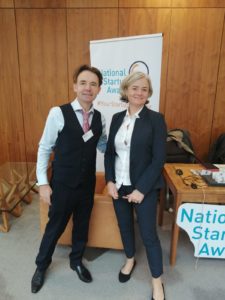 For example, I realised that drinking was only a habit, one we had built up over nearly 30 years. The reflex upon walking into restaurant was always to order a bottle of wine. After a few practices it became normal to just order a jug of water instead. Another shocker was realising how much money we were wasting on alcohol, we were always strapped for cash at the end of the month, now we can't believe how much extra we have for the nicer things in life. We always drank to excess when we went out to make ourselves feel young again, duh! We both easily look 10 years younger now, and feel fitter than ever.
After about a month my skin suddenly felt like silk. I now go to the gym 2 mornings a week and the mornings I'm not at the gym I'm shooting off emails and writing up marketing content for Silk Tree before I go to my day job. We haven't smoked a cigarette in over 2 years. And of course, those who benefit most are our kids. We have watched every children's movie with them, rather than leaving them to their own devices while we partied it up in the kitchen. We can drive anywhere, any time and Sunday afternoons are now about adventure, hiking, walking, bowling. We are extremely proud to show our kids you don't need alcohol to have a good time, they are now at that age where the alcohol question comes up, especially growing up in Ireland. 
The AF benefits
Removing alcohol from your life makes you more content, attentive, kinder, patient and grateful. You meet the most amazing and interesting people you probably wouldn't have bothered with before as you were only interested in getting pissed up with your own kind. I don't think a day passes we are not grateful to OYNB. In the early days the daily emails, accountability posts and encouragement from the tribe made it so easy. The reading recommendations were invaluable, not only about giving up alcohol but how to really improve your self-worth. Reading other people's posts is inspiring and a constant reminder of how lucky we are. We've made a lot of new friends on OYNB, really fun and interesting people. 
Before OYNB going on a dry spell was all about deprivation, doing it through OYNB really opens your eyes to all you gain. We don't regret our drinking days as we had great craic but now, we're going into the latter half of our centenary we feel so much fitter, confident and content. We are having great fun and get to enjoy the watching our family and business grow with great pride.