For many OYNB-ers, the festive period can be the most challenging time of the year. Suddenly, even more than usual, alcohol is everywhere.
Your boss is treating the office to a case of Champagne. Friends are meeting up for a festive get-together over a few beers. You can't nip to the supermarket for a loaf of bread without navigating towering displays of cheap fizz and wine. Every week – almost every day as the Big Event draws near – it seems that all roads lead to alcohol.
Top tips to stay alcohol-free this Christmas:
Tell people you're not drinking, end of, repeat as necessary!
Focus on what you're gaining from being alcohol-free and don't miss a single second.
It is okay to fake it, have an AF alternative dressed up as an alcoholic drink to avoid any questions.
Have responses some rehearsed at the ready. A joke is even better to catch people off guard and show them you are comfortable with your decision.
Create your perfect cosy, festive environment.
Let's be honest. This kind of drink-related onslaught can be tough. But the gritted-teeth-just-get-through-it approach isn't the only way to survive an AF Christmas. We've got five awesome tips and hacks to make the festive season every bit as relaxed and fun as you want it to be. For more tips on staying alcohol-free this festive period, check out our blog 'Top tips for an alcohol-free festive period'.
You're not drinking alcohol. Repeat as necessary. 
This sounds obvious, but tell yourself and anyone who cares to ask (if you want to): you're not drinking alcohol. Whether you have chosen not to drink again, or you are just taking a break from alcohol, you're not drinking at the moment. That's it. No explanation or qualification required.
If someone announces that they're vegan, people don't try to persuade them to eat a steak to 'fit in' or 'because it's a special occasion.' Channelling that kind of spirit can feel empowering: you've made a lifestyle choice, you're owning it and no one is going to persuade you to change your mind.  
Don't miss a single minute!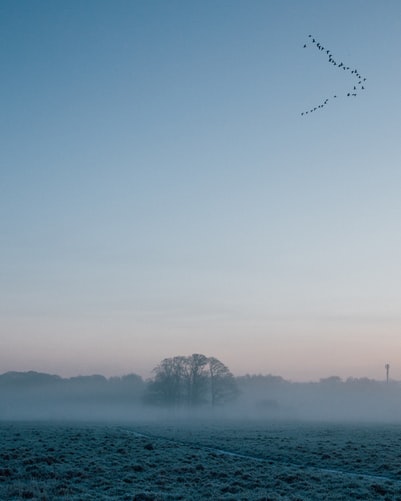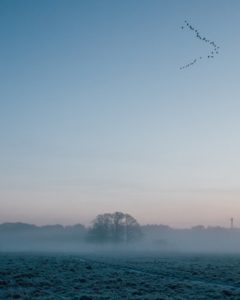 Drinking alcohol over the festive period can mean missing out on a lot of it. Sketchy sleep patterns that leave you feeling drained and out of sorts and the dreaded hangovers mean that booze can take its toll on those precious holiday times. Not drinking means that you can enjoy every single moment with the people you love. Focus on the positives of what being alcohol-free can offer you.
"I started out with OYNB in October and viewed Christmas with quite a lot of trepidation. My mates were stars to be honest. After some gentle ribbing, they were careful not to put any pressure on me to drink. One of my favourite memories is getting up on Christmas Eve, sitting with a fresh coffee on the doorstep and watching the early morning sunlight glittering on the frost. Last year, I would have crawled out of bed at noon and reached for a drink to try to kill my hangover. It makes me cringe now. Sitting watching my back garden shimmering that morning, feeling calm and peaceful, made me feel like the luckiest bloke in the world."
George, 32, Carlisle
Feel free to fake It
Over the holidays, you might find yourself in a situation where – for whatever reason – you just don't want to talk about not drinking. There are lots of reasons for this. The people that you're with, the fact that you're a tiny bit weary of saying, 'Nope, I really don't drink alcohol,' or whatever else, sometimes, it's easier to fake it. Thankfully, there are plenty of alcohol-free alternatives that look exactly like the real thing. Whether it's Prosecco, red wine, beer or another tipple…once it's in your glass, it looks the same as the booze-filled version, which means that you can usually fly under the radar. 
"I always bring a couple of bottles of alcohol-free fizz to parties. No one examines the bottle too closely, and I can merrily fill up my glass along with everyone else. Sometimes, it's easier that way!" 
Charlotte, Bath
No excuses required… 
…but it doesn't do any harm to have a few at the ready. 'I'm driving' is usually a failsafe one. 'Being on medication' ought to be a good reason not to drink, but it often invites the odd jeer about one drink not causing any harm. The response 'well, I'm not taking that risk,' should see off any further comments. Even better than this is to have a couple of jokes up your sleeve to reply to any questions as this can help to show you are at ease with your decision, and keep the conversation lighthearted and fun.
It might sound a bit cod-psychology, but practicing some of these lines, in front of a mirror, before a big event can really help you to feel more confident about actually using them.
Home comforts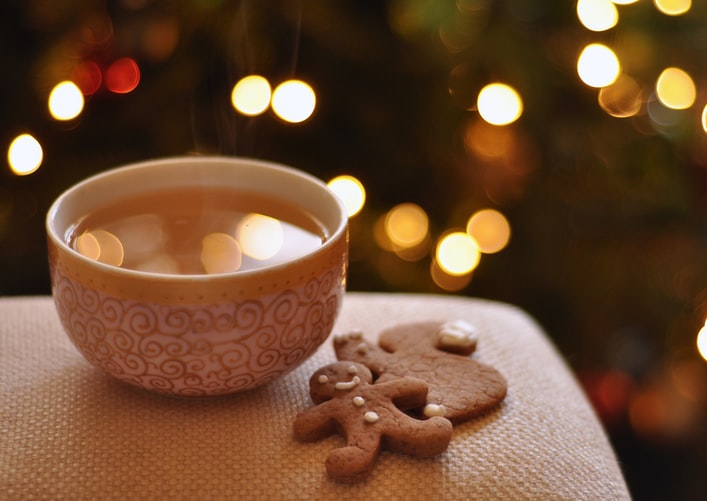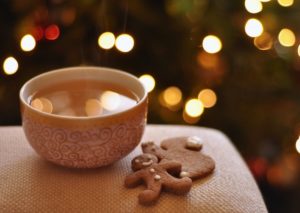 The festive drinking culture doesn't only exist at work parties. There are countless films and magazine spreads embracing the 'perfect cosy scene' of adults clinking glasses and smiling by a log fire. Make sure that instead of alcohol in the house, there are plenty of fabulous treats, food and soft drinks, so you can indulge yourself at the drop of a hat!  
The key is being prepared – shop online to avoid being bombarded with stacks of booze – and don't hold back. You want Belgian truffles? A crate of oranges to squeeze your own juice on Christmas morning? You're saving plenty of money by not drinking so splurge as much as your budget allows!
"My OYNB Christmas was 100% better than I ever imagined it would be. I bought artisan Spanish hot chocolate for those 'hygge' moments and fresh seafood to make a delicious Christmas Eve paella. I replaced the Champagne and wine with herb and fruit cordials to make gorgeous virgin cocktails, and I made sure that I had all kinds of fabulous foodie treats to hand. It was amazing, actually!"
Delores, London
The most wonderful time of the year
It is a wonderful time of year, and it can be even more magical when you are alcohol-free as you are present to enjoy every second. There's are endless numbers of activities you can get involved in without alcohol. Forget the booze-hype and focus on all of the other wonderful things to be enjoyed over the holiday season. 
More than any other, perhaps the festive season is the time of year when alcohol really does need putting back in its place.