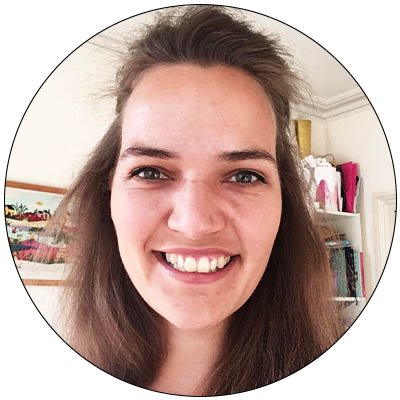 Expert review by:
Dr Claire Garnett
What happens to your body after you stop drinking alcohol?
When you stop drinking alcohol, you might start to experience the following benefits:
One of the most common questions we get asked is 'what happens when you stop drinking?" Quitting alcohol, or reducing your overall alcohol intake, comes with lots of benefits! 
You will start to notice improvements in your overall health immediately and ongoing. This is because heavy drinking can cause a number of health issues plus low moods, poor sleep and poor concentration. There is a strong link between heavy drinking and depression and anxiety.  
Whilst some people seek alcohol to ease mood, alcohol is medically classed as a depressant, meaning over time it depresses your central nervous system. This can lead to that gnawing anxiety and heaviness. Heavy drinking is also known to be associated with adverse immune-related health effects.
In this blog post we are going to look at the benefits for your body when you stop drinking alcohol, some of those benefits include;
If you're booze free newbie, and have not done a bit of time alcohol-free, you may be wondering what to expect. What will your mind and body be doing during this time? So for the curious and nervous, here are some answers.
What happens when you quit drinking: Alcohol timeline
Short term benefits
The good news is that it doesn't take long to begin to experience the benefits of reducing your alcohol intake. The lift in mood and depression is one to the key reasons people continue to stay alcohol-free and One Year No Beer can help!
If you're giving up alcohol and are wondering what the health benefits will be, One Year No Beer has outlined some of the positive changes you can expect to see initially and over a longer time period. Better hydration and improved sleep may help to increased your productivity and daily wellbeing.
What happens when you stop or cut down on your drinking?
What happens immediately (1 – 12 HOURS) 
An hour after your last drink, your liver starts working to clear the alcohol from your bloodstream. In cases where you've drunk a lot of alcohol in a short period of time, you could be at risk of alcohol poisoning. Most of the alcohol in the body is broken down in the liver, changing alcohol to acetaldehyde and then acetate. Acetaldehyde is a highly toxic substance and a known carcinogen, so although acetaldehyde exists in the body only for a brief time before it is further broken down into acetate, it has the potential to cause significant damage. 
Short term benefits:
Within a short time after stopping or reducing your alcohol intake, you will likely experience an improvement in your sleeping patterns (as alcohol can disrupt your REM sleep and negatively impact how rested you feel when waking up). As well as better looking skin, saved money (that you would have spent on alcohol) and you might even find it becomes easier to manage your weight (1 pint of 4.5% beer is about 230 calories!).
Some studies of people drinking above the guidelines have shown important reductions in blood pressure after one month of not drinking, as well as improvements in insulin resistance (insulin resistance is one of the main factors that drives fatty liver disease), body weight and cancer-related growth factors.
Some staff at the New Scientist took part in a small study to see how their body changed after one month of not drinking (it altered their liver fat, cholesterol and blood sugar, and helped them lost weight) – Read this link from New Scientist for more information.
Long term benefits:
There are also a number of benefits that come from making your reduction of alcohol a long term lifestyle change, for example you reduce your risk of developing seven different types of cancer, as well as improved mental health and mood. 
What happens when you stop drinking for a year as part of our challenge?
After a year of not drinking, you and your life could be transformed.
At OYNB we've been on this journey with 100s of members who've gone long-term booze-free through one of our alcohol-free challenges and we see it almost every time:
* Weight loss and improved fitness
* Improved moods and a feeling of contentedness
* Better relationships
* Increased productivity and focus at work
* More pound in the pocket (if you spent an average of £75 a week on boozing at home and going-out, thats a saving of £3900 over a year)
* Reduced risk of cancer
* Decreased stress levels
* Quicker immune response
We asked our 90-Day Challenge members to tell us about the benefits they experienced at the end of their 90-days without alcohol. The results were pretty transformational!
79% of our members had experienced improved sleep.
81% felt their anxiety had reduced.
71% said they had been more productive.
53% had lost weight over the 3 months on their challenge.
And a staggering 92% said they felt noticeably better after going alcohol-free for 90-days.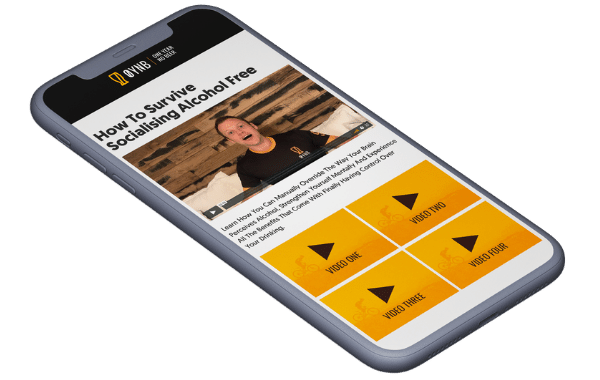 Free Video Series of 4 Mindset Hacks
Get Immediate Access To A Free Video Guide Showing You 4 Mindset Tricks To Help You Conquer Your Relationship With Alcohol!
We want you to experience improvements and benefits in every aspect of your life!
Take a break from drinking today
From what we have observed, it seems no area of your life goes untouched.
In fact, we believe if there was a pill that could do all this, it would be called A WONDER DRUG. When in our experience, the magic formula comes from simply going booze free. Give it try. Take a challenge and go booze free with OYNB.
It might just change your life.

Sources: Ebrahim, Irshaad O.; Shapiro, Colin M.; Williams, Adrian J.; Fenwick, Peter B. (2013). Alcohol and Sleep I: Effects on Normal Sleep. Alcoholism: Clinical and Experimental Research, 37(4), 539`–549. doi:10.1111/acer.12006
Kase, Colleen A.; Piers, Amani D.; Schaumberg, Katherine; Forman, Evan M.; Butryn, Meghan L. (2016). The relationship of alcohol use to weight loss in the context of behavioral weight loss treatment. Appetite, 99(), 105–111. doi:10.1016/j.appet.2016.01.014
B.Benelam, L. Wyness (2010) Hydration and health: a review Nutrition Bulletin, Volume 35, Issue 1 p. 3-25
El-Sayed MS, Ali N, El-Sayed Ali Z. Interaction between alcohol and exercise: physiological and haematological implications. Sports Med. 2005;35(3):257-69. doi: 10.2165/00007256-200535030-00005. PMID: 15730339.
Vella LD, Cameron-Smith D. Alcohol, athletic performance and recovery. Nutrients. 2010 Aug;2(8):781-9. doi: 10.3390/nu2080781. Epub 2010 Jul 27. PMID: 22254055; PMCID: PMC3257708.
Mental Health Foundation (2006)Cheers?: understanding the relationship between alcohol and mental health
R. K. Foster, H. E. Marriott (2006) Alcohol consumption in the new millennium – weighing up the risks and benefits for our health  Nutrition Bulletin Volume 31, Issue 4 p. 286-331.
Dr Ishani Patel (2010) Alcohol and Depression. Sage Journals, Volume: 3 issue: 3, page(s): 155-165.
Chen SH, Wang JW, Li YM. Is alcohol consumption associated with gastroesophageal reflux disease?. J Zhejiang Univ Sci B. 2010;11(6):423-428. doi:10.1631/jzus.B1000013
Talamini R, Bosetti C, La Vecchia C, Dal Maso L, Levi F, Bidoli E, Negri E, Pasche C, Vaccarella S, Barzan L, Franceschi S. Combined effect of tobacco and alcohol on laryngeal cancer risk: a case-control study. Cancer Causes Control. 2002 Dec;13(10):957-64. doi: 10.1023/a:1021944123914. PMID: 12588092.
Sarkar D, Jung MK, Wang HJ. Alcohol and the Immune System. Alcohol Res. 2015;37(2):153-155.
Day E, Rudd JHF. Alcohol use disorders and the heart. Addiction. 2019;114(9):1670-1678. doi:10.1111/add.14703
Mehta G, Macdonald S, Cronberg A, et al. Short-term abstinence from alcohol and changes in cardiovascular risk factors, liver function tests and cancer-related growth factors: a prospective observational study. BMJ Open. 2018;8(5):e020673. Published 2018 May 5. doi:10.1136/bmjopen-2017-020673