Employee wellbeing, ensuring the mental and physical fitness of the workforce, is a key factor in the success of any business.
There can be a big human cost of poor health at work and this can cause a large financial cost to companies. Absenteeism and presentee-ism due to mental health issues costs employers between £33 billion and £42 billion each year.
Studies have shown that investing in employee wellbeing and corporate wellness programmes can deliver bottom-line returns. When companies approach wellbeing as a core business strategy, and not solely to lower employer healthcare costs and absenteeism, it can lead to measurable ROI through improved company culture, higher engagement, lower turnover, and improved productivity. 
The importance of company culture
Poor company culture has been shown to cost the UK economy an estimated £23.6 billion per year. A report by Breathe HR, The Culture Economy, found a third of British employees had quit their jobs due to a negative workplace culture (34%).
The report went on to find that SME decision makers stated positive culture led to: improved morale and relationships (50%); employees going the extra mile (44%); better customer service and satisfaction (43%); improved individual performance and productivity (43%) and reduced employee turnover (35%). A win-win for employee wellbeing and for the business's bottom line.
Staying at the forefront of the key issues that affect workers, employee wellness, and the latest wellness and employee wellbeing trends is important for organisations who want to encourage and develop their workforce, by creating happy and healthy working environments.
We have put together some of the best corporate wellness blogs in the UK that can help keep you up-to-date on employee wellbeing trends and best practice.
5 of the best corporate wellbeing blogs:
Business Healthy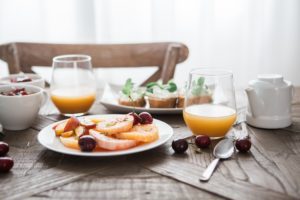 Business Healthy is a City of London led initiative to unite the business leadership in meeting the health and wellbeing needs of City workers. Fortunately, their blogs contain helpful advice that can be applied to all employee wellbeing programmes.
Employers' insights on the prevention of ill health in the 2020s offers an outline on the government's approach to preventing ill health and the role that employers can play within wider society and the health and social care system.
Another blog Eat well, stay well: an employer's guide to healthy eating in the workplace shows the steps that can be taken to help employees eat healthily both at work and at home.
CIPD Blogs
The Chartered Institute of Personnel and Development is a professional association for human resource management professionals. Their employee wellbeing and HR blog offers insights that many employers would find useful. From policy updates, to the latest research, the blog is an invaluable resource for keeping your workforce happy and well.
A recent blog, Corporate governance and culture: Moving beyond box ticking, builds on a discussion around boards taking more of an interest in people and culture issues and the positive impact of this.
Mental health in the workplace: stepping back and seeking solutions is another beneficial read for those tasked with implementing employee wellbeing solutions within businesses. They have also developed a Framework for Positive Mental Health at Work which is an important document, and worth consideration when implementing wellness programmes within your business.
Breathe HR Blog
This software HR company has an extensive UK-facing blog that covers many elements of keeping employees happy; including employee wellbeing as well as overall employee satisfaction. Their modern, friendly approach to employee wellness makes for great reading and their blog contains many easily implementable ideas.
The blog post Stress at work? Top 6 mental health tips contains actionable information and advice on how to manage the impact of stress on your employees, and includes a brilliant "stress cooler" infographic.
Another article worth a read on their blog is: This is why you need an employee assistance programme (EAP). Whilst you may, or may not, know the basics of an EAP; this guide tells you exactly why you should have one in place and suggests examples which can be included in it. At One Year No Beer, we passionately believe that it's important to include conversations around alcohol within an employee assistance programme and have a corporate version of our 28, 90 and 365-day Challenges.
Work Wellbeing Blog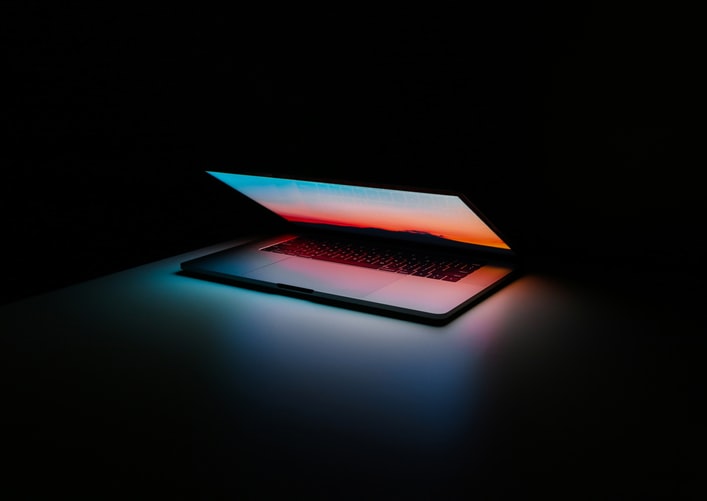 Work Wellbeing delivers employee wellbeing initiatives, designed to enhance individual health and happiness and build an enduringly healthy workplace. As you can imagine, their employee wellbeing blog is brimming with valuable insights and practical measures to improve the wellbeing of your business's employees.
Their blog on The Impact of the UK's Always-On Culture offers a great summation of Microsoft's recent study on the damaging effects of the UK's "always-on" culture.
6 Steps to Engaging Staff in Employee Wellbeing is a great read for tips to successfully engage staff in your wellbeing programme, with ways to help you to support your workforce and ensure your business can thrive. 
Wellbeing Charter Blog
The Workplace Wellbeing Charter, is an accreditation standard for employee wellbeing that helps to improve the health of businesses and organisations – improving their strength and productivity leading to improved profitability. Their blog is regularly updated and features articles aimed at both employees and employers.
How Can Health & Safety Support Health & Wellbeing Within The Workplace? Is an interesting take on how Health and Safety and Health and Wellbeing are often seen as two different functions within many organisations. However, they're one and the same and should be treated as such.
Wellbeing Charter's blog on Mental Health In The Workplace And How To Reduce Stress considers triggers for stress and mental health issues and discusses how to have healthy staff, you must also have a healthy work environment.
One Year No Beer
If you're looking for to support your employees to work towards a better relationship with alcohol, One Year No Beer run 28, 90 and 365 day alcohol-free challenges. Rather than just deleting alcohol from your life. We help people break down and rebuild new, healthier habits, working with them to build a new mindset that gives you complete control, that will last way past finishing an alcohol-free challenge. If you would like to find out more about how OYNB could benefit your organisation, email us at [email protected]