"I can enjoy life, me time, parties, social occasions with friends, even raves, without the false influences of alcohol."
Well, the clue to the contents of this blog really is in the title, my alcohol-free raving weekend. The words 'alcohol-free' and 'raving' don't quite look right when written together do they? Let's face it, I am sure many people haven't thought about doing such a thing… raving and drinking have always come hand in hand. To be honest it wasn't something I'd planned, in fact we'd booked the weekend before I decided to embark on my alcohol-free journey. Before taking this trip, I truly wondered if I could get through two days in London with my party friends, raving, drinking, late nights and kid free – I mean come on, this sounds impossible without alcohol, right?!?
The travel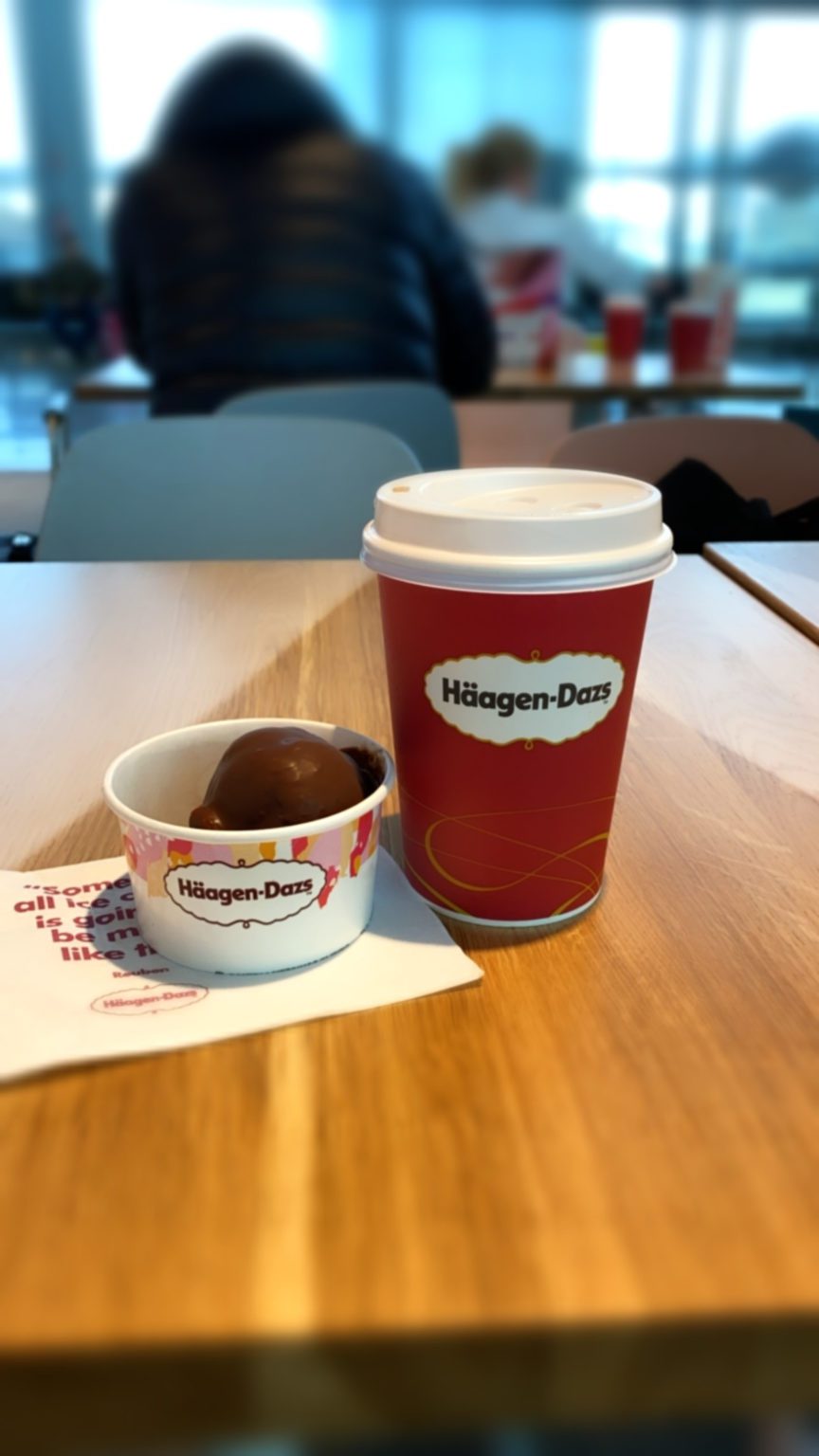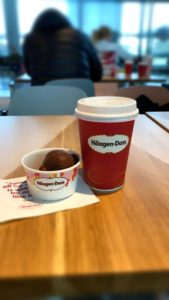 Well the weekend break prep started on the Thursday, classy outfit? Check. Rave outfit and trainers? Check. Eyelashes? Check. Get you in the mood drink for packing??? NOT checked! This was getting tough at the first hurdle! Luckily, I found some Haribo in the cupboard – sorry kids! – so I just munched my way through them instead. Friday arrives and off we go to the airport, challenge two. We get through security with some time to spare, my usual go to would be the nearest bar for a nice cold drink of cava. Thankfully in the distance of Alicante's newly renovated airport I saw a familiar and much loved logo of Haagen Dazs! And oh my god what a find, ice cream deluxe with hot chocolate Belgian sauce, who needs wine! The flight thankfully was quick, and I managed to distract myself listening to Podcasts from OYNB and also Tony Robbins who is fast becoming my favourite motivational speaker. They both really helped to keep me in the right mindset for the weekend ahead and all the potential drinking pitfalls.
We arrive at our lovely friends Paul and Bernadette's. 'Casa Linney' has the best hosts! My usual welcome drink would have been a nice cold glass of prosecco, but they're aware of my mission and are fully supportive, so we're all cheers'd with a nice cup of tea. After catching up it was time to get ready for party number one which was held at the very trendy – but not at all pretentious – Putney Pies and The Vault. This is where all the cool cats hang out, and where our good friend and host for the weekend Paul Linney was DJ'ing.
Putney Pies and The Vault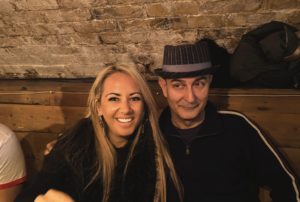 We arrive and of course Paul and Bern know everyone there and introductions were made and the drinks started to flow. Fortunately for me, Paul is also alcohol-free, and has been for 20 years, which really helped to have 'someone in my corner'. He's also an inspiration to me, how he manages to work in the music biz and be exposed to drink and even worse, irritating drunk people, night after night and still say sober was a real motivation for me (So inspiring in fact, I wanted to interview him about his experiences going alcohol-free in the music industry, if you would like to find out more about what he said. check it out here!)
So, Putney Pies fills up quickly with the Pie diners, which are delicious by the way! There is a real eclectic mix of people down there, the young 'uns, the quirky's, the old muso types and even club night and DJ reviewers House Culture (who'd come especially to do a write up on Paul). They were all there to enjoy a night of good quality house music with a warm and friendly vibe, the atmosphere was second to none. I sat with my Diet Coke, then water, then another Diet Coke, and the evening past quickly as I chatted and people watched and danced the night away, I didn't even notice the lack of alcohol!
We get home at 1am, shattered from the long day travelling and sore feet from all the dancing, ending it with a nice cuppa Yorkshire tea and an early-ish night at 2am. Not bad for a tee totaller!
Saturday
After a great sleep (7 hours) we join our lovely hosts for breakfast, then out to Windsor Park for a hangover free dog walk with the most obedient Rottweiler I know. He dog smiled all the way round the park with his lifelong companion, and slightly demented friend Yuki. The walk was fresh, invigorating and something I would absolutely NOT have even considered doing with a hangover. Had I been hungover it would have been a day in bed with a cup of tea and my duvet fully wrapped round me and don't expect to talk to me let alone see me until at least 5pm… It made me feel amazing and already finding the not drinking 100% worth it.
Printworks
Erick – as in Morillo – well this was never part of my birthday weekend plan. By chance it popped up on FB that he was playing on the Saturday. Anyone who knows me knows that Erick is my favourite DJ (apart from Paul of course) and one of the best nights on my favourite island Ibiza is Ants and they were taking their show on the road to Printworks, an iconic London venue.
It was 4pm and although I'm not hungover, I was tired from the day before's travelling and partying and the morning's countryside walk, topped with the fact that it was bloody freezing and wet – remember we live in the warm climates of Spain's Costa Blanca – so prancing about in rave gear in the cold at the age of 42 all of a sudden seemed like a ridiculous idea! But, I'm nothing if not stubborn and we'd committed, so off we go me and the hubby. Sat on the tube barely saying a word to each other, thinking of the nice Chinese that Bernadette was having back at theirs, in the warm, topped with the fact that I couldn't even have wine to get me in the mood or quite frankly through this awful idea was really starting to take its toll! Two hours of trains and tubes later we arrive at Canada Water, with stewards pointing us in the right direction – it dawns on us that this is a big event, not sure why I thought this would be a dirty little rave somewhere, nope, 5,000 people does not constitute little! 
There's the sign, PRINTWORKS, in big letters, we're finally here, thank god! Er wait, no, this is just the beginning of 8 queues, each 50 people deep – what are we doing here? We suddenly start to feel ridiculously old and stupid, I tell ya, Erick better be good! The queues are filled with young and scantily clad 20-year olds chucking booze, and the rest, down their necks. Another hour passes and we're finally in. Hang on, I need the loo, more queues so 45 minutes later I get back to my husband who'd been patiently waiting for me, and now of course we need a drink, red bull (no vodka) of course, which takes another 25 minutes to get thanks to even more queues, this isn't fun!
But all of a sudden, we're in, and we've paid so we may as well wait and see Erick's set. We enter into the cattle market, and we suddenly realise what 5,000 people in not too big a space looks like. But we won't be defeated! I came to see Erick, so I was going to see Erick! Right Dave, let's go to the front. My poor suffering husband, who has been a huge support, who not only agreed but actually volunteered, to join me in my alcohol-free raving, looks terrified as I dump my red bull, grab his hand and push through the tightly packed crowd to get my spot to see the man himself. Now here are where the joys of not boozing come in to their own while pushing past all the pretty little things and their muscle bound boyfriends out of the way I have an air of determination and 'don't mess' about me, but most people were that out of it that it was fairly easy to get them to move along and get our spot at the front and dance away to the DJ god that is Erick Morillo. I mean the energy that Erick delivers is unbelievable, you simply don't need booze. He's electric, incredible, amazing tunes had me dancing all the way through his hour and half long set. Can you tell I'm his number one fan?!? 
After Erick we sneak in to the VIP area – joys of being old and sober I guess they must have thought we worked there! We watched the young cattle market dance to the hard beats of Richy Ahmed and decided our time there was done. Good effort though, 9pm… Ha ha… Did someone say After Party? Yes, I was delusional enough to have bought tickets but pre-AF this would have been me, never knowing when the party was over and always the last one standing. Not now though, we were hot footing it to the train station hoping my clickety Dorothy raving trainers would respond to 'there's no place like home…' We get back around 11pm, as you can imagine we saw a fair few sights on the train journey home, and we couldn't help thinking wow, is that what we used to look like?!? Another nice cuppa Yorkshire Tea and an early night for us.
Home time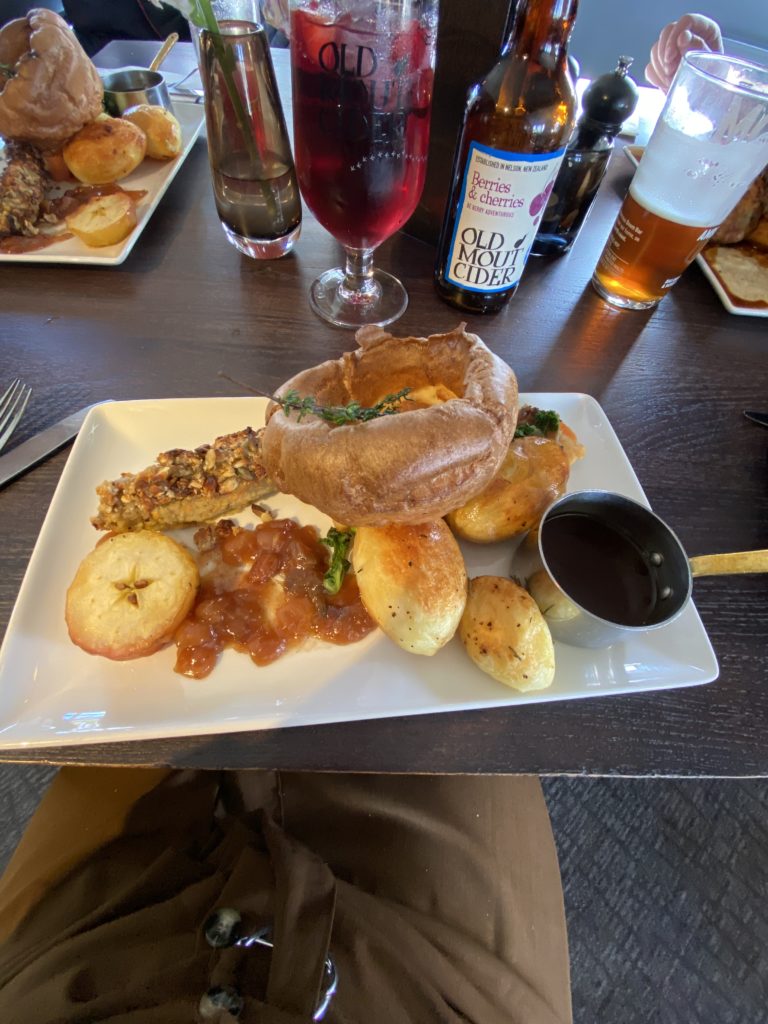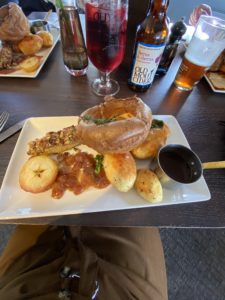 Another 8 hours sleep! Unheard of on a kid free weekend. Up, packed and out for lunch with Paul and Bern. Roast Dinner… Oh my god Roast Dinner, real, proper, pub roast dinner, how I've missed you! And the pub's alcohol-free drinks selection is huge, you can really tell the difference between UK and Spain in that respect. In Spain, 0% San Miguel is about as exciting as it gets, and I didn't drink beer even when I was drinking alcohol, so to find some really nice alcohol-free Cider from Old Mout was a real god send.
So, the weekend ended on a perfect high of food and drink (non-alcoholic) and great company. I'd like to say it's been bearable, but it hasn't, it's been so much more, I feel empowered for getting through 2 days of raving, 2 days of child free time, 2 days of me time which before would have been just 2 days of getting pissed and thinking I was having a good time. I can safely, and soberly, say I 100% had an amazing time. The best bit was coming home to Spain on Sunday to my lovely girls, refreshed, present, energised and hitting Monday knowing I have no limits. I can enjoy life, me time, parties, social occasions with friends, even raves, without the false influences of alcohol.
About the author: Sam is an Event Manager at Red Balloon Events Spain. She is a straight talking Yorkshire lass married to Spanish Dave, mum of three children, travelling, raving and life surfing on an alcohol-free wave.
For more alcohol-free adventures, Sam and her family are embarking on a trip to the other side of the world where she will be documenting the tantrums and triumphs of long-haul travelling alcohol-free with two young children, and a husband.
Click here
to find out more and to follow their adventures.