Being alcohol-free doesn't mean giving up your social life.
You can still enjoy a night out in a pub, bar or restaurant – although it can be tricky to navigate in the early days. So how can you stay alcohol-free on a night out? We have compiled a list of 10 top tips for socialising alcohol-free!
Top 10 tips for an alcohol-free night out:
Get ahead of the game

Deal with urges head on

Pre-pick your alcohol-free drinks

Be open

Let your AF journey speak for itself

Make friends

Remember, nothing has to change

A little deception is okay

Uncross your arms

Know when it is time to leave
A night out with friends doesn't have to mean drinking into the small hours of the morning then suffering through the inevitable hangover the next day. It is possible to go out, enjoy an alcohol-free drink, have a dance, share a joke, go to bed at a reasonable hour and feel (reasonably) fresh and alive the next day. In fact, one of the biggest joys of not drinking is waking up without a hangover, still knowing you had a great time with your friends the night before – and you can remember all of your conversations!
Whether it's a drink after work, dinner with your friends or a date night with your partner, you will inevitably find yourself in places that serve alcohol. It can be all too tempting to throw out the rule book and have a drink or two.
Here are ten tips for going out and having fun without drinking alcohol:
1/ Get ahead of the game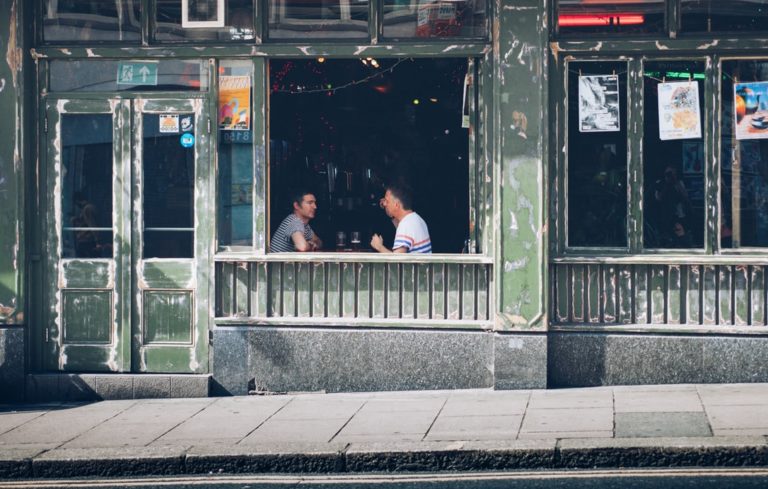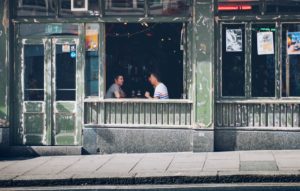 The key thing to remember is the work you need to do before you set foot inside the pub. It's important to start putting in place new ways of thinking so that when you find yourself in your local on a Friday night after work, you're already in control. 
It is important to be clear in your reasons for taking a break from alcohol, and keep these 'whys' at the forefront of your mind when out around alcohol to keep you motivated for your challenge. Focusing on the benefits of being alcohol-free, and the aspects that you gain from this, rather than what you feel you may be 'missing out on' will help to begin a shift in your mindset. 
It takes a huge amount of effort to change your habits and replace them with new ones. If you try to make lots of changes at the same time, it makes it really hard to stick to any of them. With this in mind, when you first give up alcohol, just focus on that – you don't have to take anything else on until you're ready. 
2/ Deal with urges head on
When you walk into a bar, you may find that memories of night-outs past trickle back, and the draw of old habits lead you to want to order an alcoholic drink. Drinking booze on a night out is something you may have always done, so it can be tough to break that routine. But remember the urges will pass, whether you give into them or not. So instead of trying to suppress one when it appears, explore the reasons why you feel you want to drink. If you're able to confront it head on and deal with it, you're much less likely to give into temptation next time.
3/ Pre-pick your drink
Planning in advance is key to avoiding any last minute pressured bar orders. Have in mind what non-alcoholic drink you're going to have so that you don't just order 'the usual' when you get to the bar. It is worth having a backup or two incase your AF drink of choice is unavailable. Knowing what you're going to order takes the pressure off having to make a snap decision. And it doesn't have to be a boring choice either. You can try ginger ale, elderflower and soda, or an AF beer – there are some great ones on the market and new ones are always making their debut. 
4/ Be open about it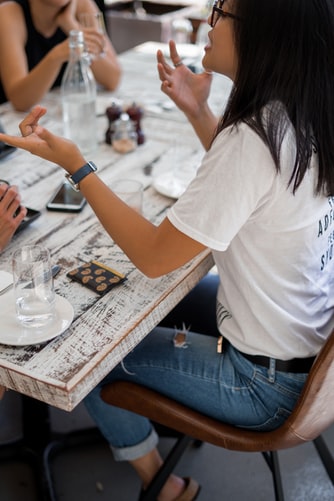 If friends and strangers are questioning you about not drinking, it's easy to make up some excuse, or sneak out the back door when no one is looking and head home. Instead, if you are ready, just be confident and own it. If people ask, tell them why you're challenging yourself to a period without alcohol. If you tell people that you've signed up to One Year No Beer, describing it as a challenge you'll often find people will be encouraging.
Being open will also have a big influence on your behaviour, because you are holding yourself accountable to those you have told. If you decide to sign up to a 28, 90 or 365-Day Challenge, tell people your plan. By putting it out there – and your reputation on the line – you're more likely to be consistent and stick to your guns. 
You may find that by being open about your alcohol-free challenge means those around you start to feel inspired to try the AF lifestyle too. The more they see your life begin to benefit, the more likely your friends and family may be willing to give it a go with you.  
5/ Let your AF journey speak for itself
Being open about your journey when people ask, and preaching to those around you about it are two different things. While it is tempting to try to persuade people to join you as you feel so much better for going alcohol-free, it is best to let your improved health and lifestyle speak for itself. If someone asks why you're not drinking, tell them. If they don't, then don't give them a monologue as you may find this isolates and polarises people. Each person will make their own decisions about how they approach alcohol and they may be more willing to consider the idea if they feel they made the choice for themselves.
6/ Make some alcohol-free friends
Believe it or not, there will be other people in the bar not drinking. The alcohol-free movement is growing and you may be surprised by the number of people around you who are choosing not to drink. Make the effort to look around and chat to people. At the very least you might strike up an interesting conversation for a while.
When I first stopped drinking, I found the One Year No Beer community on Facebook a lifesaver – here were a group of people in exactly the same boat as me. Why not find someone in the OYNB FB group who lives in your area, and arrange to meet up? You never know, you might make a life-long friend.
7/ Nothing has to change
Just because you're not drinking, it doesn't mean you can't dance like no one's watching. Join in the fun, be part of the revelry, and let your hair down. If it's ok to act a little crazy when you've been drinking, then why not when you're alcohol-free? Why do the rules have to change? The truth is they don't, so put your arms around your friend's shoulders and sing Robbie Williams' Angels at the top of your lungs. It's still a lot of fun, drunk or not. 
8/ A little innocent deception is ok
When it gets to that part of the night when people have had a few, you may find they insist on buying you an alcoholic drink. There's nothing wrong with having a drink in your hand that looks like alcohol so you can answer that you already have one. You're not lying, you've just got soda water with a wedge of lime in a spirit glass, and a bottle of AF beer looks exactly like the real thing. No one's going to be looking too closely at this stage of the night. If anyone asks, don't lie about it. Tell them what you're drinking. But it may stop a lot of people asking in the first place.
9/ Uncross your arms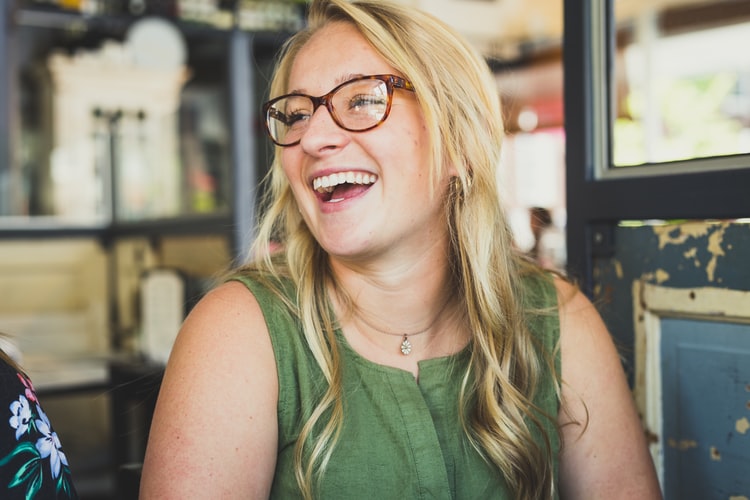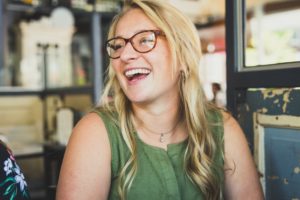 When you've been out for an hour or two you may start to run out of conversation. But this is the time to take your hands out of your pockets. Get off your phone. Uncross your arms. Stop looking at your watch. Instead of having an internal conversation with yourself, loosen up and join the fun. Take a look around, there will be people doing all sorts of fun things that you can engage in – or at the very least, enjoy watching!
10/ Know when it's time to go home
Don't get us wrong, you may well still be the soul of the party and end up the last one standing on a night out, but for some, there will come a time when the wavelength you're on, and the wavelength that your friends are on, are heading in two completely different directions. And that is ok, you've had a great time and proved to yourself how much fun you can have without drinking. So if and when the time comes, (and you'll know it when it arrives) listen to your body and head home. After all, it is your night to spend how you wish. There is nothing that you will miss out on that is any better than the feeling of waking up fresh as a daisy the next morning!