Overcome What Is Holding You Back From Smashing Your Goals, Truly Transforming Your Relationship With Alcohol And Living The Life You Want.
You are determined to change.
You have seen other people's lives transform through freeing themselves from the alcohol trap.
That's what you want for yourself too – to get from where you are now to where you want to be in your life.
You want a life that's more content and fulfilling. A life filled with purpose and meaning, free from addictive behaviours and feelings of inadequacy, insecurity, fear and doubt.
So you made the decision to embark on your One Year No Beer challenge and it is one of the best decisions you ever made…
But The Journey Is Harder Than You Thought, And Perhaps…
You are struggling to get through the alcohol-free challenge, and starting to doubt if you have what it takes; or…
You feel like you're missing out and you're beginning to question why you're doing this; or…
You feel anxious about how your social life / relationships are changing as a result of going alcohol-free; or…
Maybe you've smashed through the alcohol-free challenge, but you feel lost and unsure of who you are without alcohol; or…
You lack clarity or focus about what comes next for you on this alcohol free adventure
Do you relate to any of these?
Our experienced team of coaches know how to help you overcome the life challenges you face.
We're offering you a FREE 121 Coaching Discovery Call with one of our expert coaches, so you can find out if our specialised 121 Coaching Program is right for you.
How Will 121 Coaching Help Me?
121 Coaching Will Give You:

You will not be in the same place in your life, or with your relationship with alcohol, at the end of your 121 experience.
That is guaranteed.
Whether you are looking for freedom from alcohol, a shift in your life circumstances, clear life goals or the courage to take action…
Our coaches get results and their clients will tell you, that through coaching, they have experienced transformation in their life.

As Einstein famously said "keep doing the same thing, you will get the same result." 
Our team has a proven track record in creating breakthroughs for their clients – With their alcohol goals and in many other aspects of their life.
Through the use of powerful questions, you will be challenged to think differently and be liberated from limiting perspectives, so you have absolute clarity on what you need to do to create the life you want.
Are You Ready To Overcome Your Personal Challenges With 121 Coaching?
Take the first step by booking your FREE discovery call now.
How Will I Get Results & Breakthroughs With 121 Coaching?
Your coach will work with you on a personal level to unlock what is holding you back from creating the life you desperately want and most importantly, to take action to change.
Here's what you'll achieve with 121 Coaching so that you'll get the results and breakthroughs you're looking for:
"Whether you think you can or you can't, you're right."  Henry Ford
The extent to which you choose to embrace this journey and be excited about it massively impacts how much change you see in yourself and your life.
Your coach will show you how to transform deeply rooted negative thought patterns, so you'll have a positive mindset that allows you to quickly you get results and get to where you want to be.
One of the secrets to success on this journey is commitment.
 99% is a bitch. 100% is a breeze.
That's a fact.
The 1% difference allows for self negotiation which leads you off your path. If you are 100% committed, there is no room for debate. Your coach will break down any fears or limiting beliefs holding you back, so you can move forward with the unshakeable power of a 100% commitment mentality.
The reality is you are undergoing huge personal change.
One of the biggest barriers to change is a reluctance to accept what needs to change. Progress is impossible without change…
Your coach will take you through a proven process to let go of the old you, so you can emerge stronger, better, and ready to embrace a new and better way of living.

Agreeing that you will do something and knowing you have to give an update on your progress the following week is powerful in driving action.
Your coach will hold you accountable.
They will guide you to come up with an action plan and will do everything in their power to hold you to it (obviously they can't take the action for you!)
Are you ready to deeply transform your life with 121 Coaching? Take the first step by booking your FREE 121 Coaching Discovery Call now.
Apply For Your 121 Call Now!
Enter your details in the form below to take the first step and book your free discovery call now! It takes just 10 seconds!
Meet Our Team Of Experienced Coaches
Ali's expertise is in mindset and getting real results by helping people understand why they feel the way they do, but more importantly giving people real and usable skills to change that. He knows that once we get our mind in the right place, anything is possible because if you are not mentally ready, you are never fully prepared.
Ali has spent most of his life asking himself the question, why do I feel the way I do? Having lost his father suddenly at the age of 14 he became aware of his mental health declining as he went in to adulthood. During this time he experienced all the typical clichés form addictive behaviour, alcohol abuse, destructive relationships and continual self sabotage. Realising that he didn't have the tools to improve this himself he began to seek help in psychotherapy, coaching and reading a wide variety of mindset, psychology and spirituality books.
Having grown so much from the help he received and driven by a desire to help others, he chose to go on a train as a coach himself. Ali has turned his greatest pain into his strongest asset, coaching others in need with experience, wisdom and intuition.
Ali has also lead a highly varied and exciting life so far, working internationally as a Professional Acrobat for some of the biggest events in the world such as the 2012 Olympic Opening Ceremony in London, live TV shows and events such as the Monaco Formula 1 GP.
He is also an investor and entrepreneur which he uses to fund his passions for action sports like motorcycling, snowboarding and climbing. He is now thankful to be able to coach people in various countries, helping people in both their personal life and business.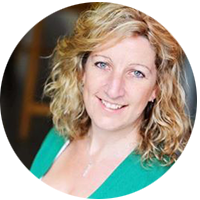 Vanessa (Ness) is the OYNB 121 Coaching Program Manager. Formerly a researcher for Gartner, a successful business owner, Solicitor and Co-Founder of the Military Wives Choirs Foundation (MWCF) registered charity, professionally Ness describes herself as a data geek, with a forensic mind and fascination with law, business and systems. Privately, she was always searching for a way to use her skills to empower others. Ness realised the secret is to use her expertise to build programs that create a firm foundation upon which amazing people can share their talents. When she co-founded the MWCF she was responsible for finance and fundraising to support the development and financial sustainability of over 70 choirs in the UK and overseas.
Having successfully completed OYNB's 365 challenge, Ness had been seeking her next opportunity as part of her alcohol free adventure and was keen to use her skills to help others. Having been considering training to become a coach, OYNB's weekly newsletter offered her a free 2 Day Foundation in Coaching course delivered by The Coaching Academy (TCA). Ness attended and has since gone on to commence the TCA Diploma in Personal Performance Coaching to become a qualified coach.
Her incredible attention to detail validated that the TCA coach training is of the highest quality and accreditation. OYNB 121 Coaching aims to be an exemplar in Alcohol Free Coaching support, only working with qualified, highly experienced coaches who have achieved their own alcohol-free success.
Ness's job is to combine her quest for excellence in the coach training sector, with her prior experience, to help OYNB recruit outstanding coaches and to create, implement and manage the systems that enable the OYNB 121 Coaches to concentrate on spending time with you, the members, to help you transform your life.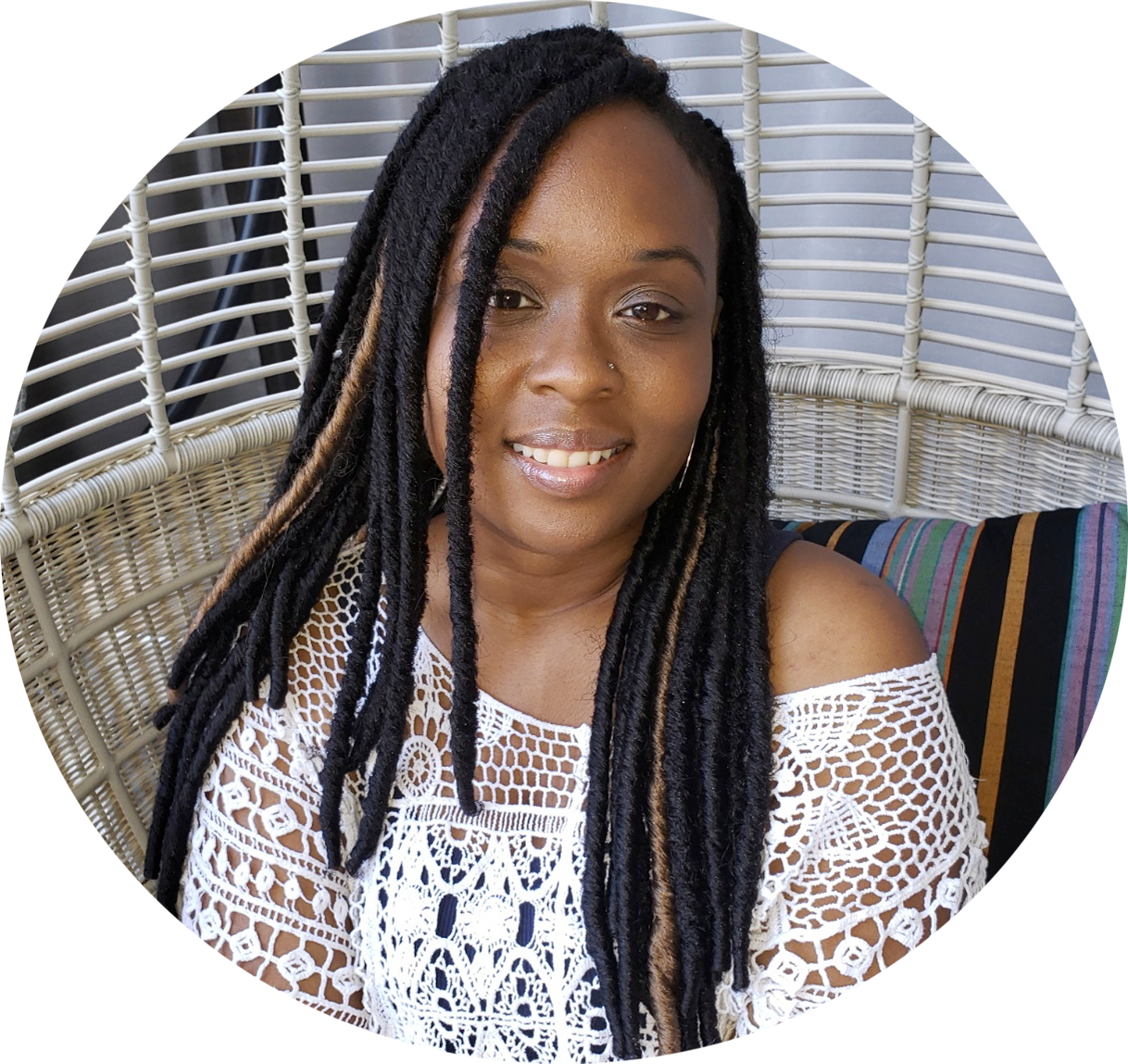 Rakale Hannah is a US based Ford Institute Certified Integrative Coach Professional.  
Rakale helps individuals who are ready to ignite their authentic passions to awaken their professional and personal potential.  Rakale's single greatest joy in life is supporting passionate and dedicated souls with creating lasting, life altering change. Rakale believes we all have diverse needs and unique stories, many of Rakale's clients harbour a desire to grow or start a business that spotlights a passion they've been longing to express profitably.  As a coach she uses tried and proven tools to support clients with tailor made experiences, to empower her clients to live their most fulfilling, successful and contributive life.
Zoe is a Holistic Life Coach with prior experience in the medical profession.  Zoe began her medical career nearly twenty years ago having naturally aspired to help people and considers herself very privileged to have had that opportunity.  Zoe moved to public health-based work, medical research and teaching and subsequently life coaching
Zoe's training and practice is grounded in the disciplines of neuroscience, positive psychology, lifestyle medicine and mind-body coaching.  Zoe believes that we need to take a "bigger picture" holistic approach to health and wellbeing. Zoe's mission is to support and empower individuals to connect with their inner strengths, emotions and surroundings and, in doing so, empower them to lead healthier, happier and more fulfilled lives.
Success Stories ( You Could Be Next! )
JULIE
"I had been trying to give up alcohol for nearly a year until I came across my coach, by accident, perhaps but I think of it as fate. To be honest I am not a huge fan of coaches. I confess I grilled my coach pretty hard during our introductory strategy session. I hold myself to a high standard. I needed a role model. Are they really living the life I covet? My coach does that in spades! I signed up for package of sessions and it was the best investment I have made in a very long time. Most certainly the best, and dare I say rare, investment in myself. It was vital to me that I had a safe space in which to be vulnerable. With the support of my coach who is one of the most kindest, compassionate and resilient people on the planet, I have made enormous progress in my personal goals and proud to say I have most definitely changed my relationship with alcohol. If you are in doubt, I would challenge you to try. We only get one life, time is the one commodity we can never get back. I feel empowered, excited and confident; my life is back on track and I wish the same for you! Good Luck"
BEN
"Within 3 weeks of working with my coach my life was transformed from being filled full of self-doubt, shame and guilt about my past to what has become a daily journey of self-discovery. By "letting go" of everything I was holding on to, she has helped to set me free from my past, not to live in my head and be guided by my soul and live the authentic life I was created for. I can't thank her or rate her highly enough for everything she has done for me."
HARSHAN
"I started my OYNB journey with the 90 day challenge along with 4 coaching sessions. I have tried being alcohol free before using willpower alone, hypnotherapy and drinking in moderation – unfortunately those methods didn't work for me. Having a coach who gave me advice and methods on dealing with challenges I may go through living an alcohol free(AF) lifestyle really made the world of difference for me. I not only had support with my AF journey but with life in general and having my coach to lean on and help me using the experiences they've had during their journey was invaluable to me. I successfully completed my 90 day program and have now embarked on being AF for life. I have turned into a more productive, healthier, better version of myself and my mindset has been completely changed with regards to alcohol. I 100% recommend the OYNB coaching program and wholly believe I would not have been as successful in my AF journey without the support and backing of my coach!"
MEZ
"My coach was the right coach for me because of her honesty, gentleness, perception and the ability to take all these skills and recommend the right advice for me – which empowered me to be able to take huge leaps forward in my life goals. She was part of my healthy living strategy and anyone who has the chance to work with her would be very lucky indeed. She is a caring, intelligent and humble person and for me that was so important. She takes time and is thoughtful, considered and knowledgeable. I simply can't recommend her enough for personal coaching. She's not just a life coach, she's a Life saver"
RUEDI
"#1-2-1 Coaching? YES! It simply helped me to get on track again as I was lost in confusion about what to do and what to do next. My goal has been to step into something totally different in my job and life – being a location independent consultant. So talking with some experienced person and being coached and guided by her through well dosed tasks and advices, lifted the fog of uncertainty and anxiety and brought focus on the important things back into my life. Meeting once a week with my personal coach from OYNB has become one of my good habits, I do not want to miss ever, as it is always inspiring, goal oriented and fun."
You've already made the best decision when you committed to the alcohol-free challenge.
It's perfectly normal that personal challenges will come up as you embark on this journey.You're not alone; and you don't have to struggle alone either.
We don't want any of your efforts or progress to go to waste. That's why we will support you in every way we can to ensure you move past your personal challenges, just as we've helped thousands of OYNB members before.
If you're feeling stuck at any point on your alcohol-free journey, we'll help you conquer your fears and overcome limiting beliefs.  You will finally unlock what's holding you back from creating the life you desperately want and most importantly, taking action to change.